Instagram Reels vs Story—how are they different and why should you care?
We recently published a comprehensive IG Reels tutorial where we talk a bit about the inner workings of IG Reels. However, if you're trying to figure out whether to use IG Reels or IG Stories for your client's Instagram marketing campaigns, then this guide is for you.
Table of Contents
Instagram Reels vs Story: What's the difference?
Here are the key differences between Instagram Stories and Instagram Reels:
1. Length
Instagram Reels can be up to 90 seconds long—six times more than the 15 seconds allowed in Instagram Stories.
This makes Instagram Reels more in-depth than Stories.
If you need more than 15 seconds for a client's Story, you need to upload multiple clips over the day. Users will see them in succession when they view the Story through the Instagram app.
Suggested Article: Best Questions to Ask on Instagram Story for Brands
2. Availability
Instagram Reels can be added to your client's profile feed. They'll also stay discoverable in the dedicated "Reels" tab until deleted.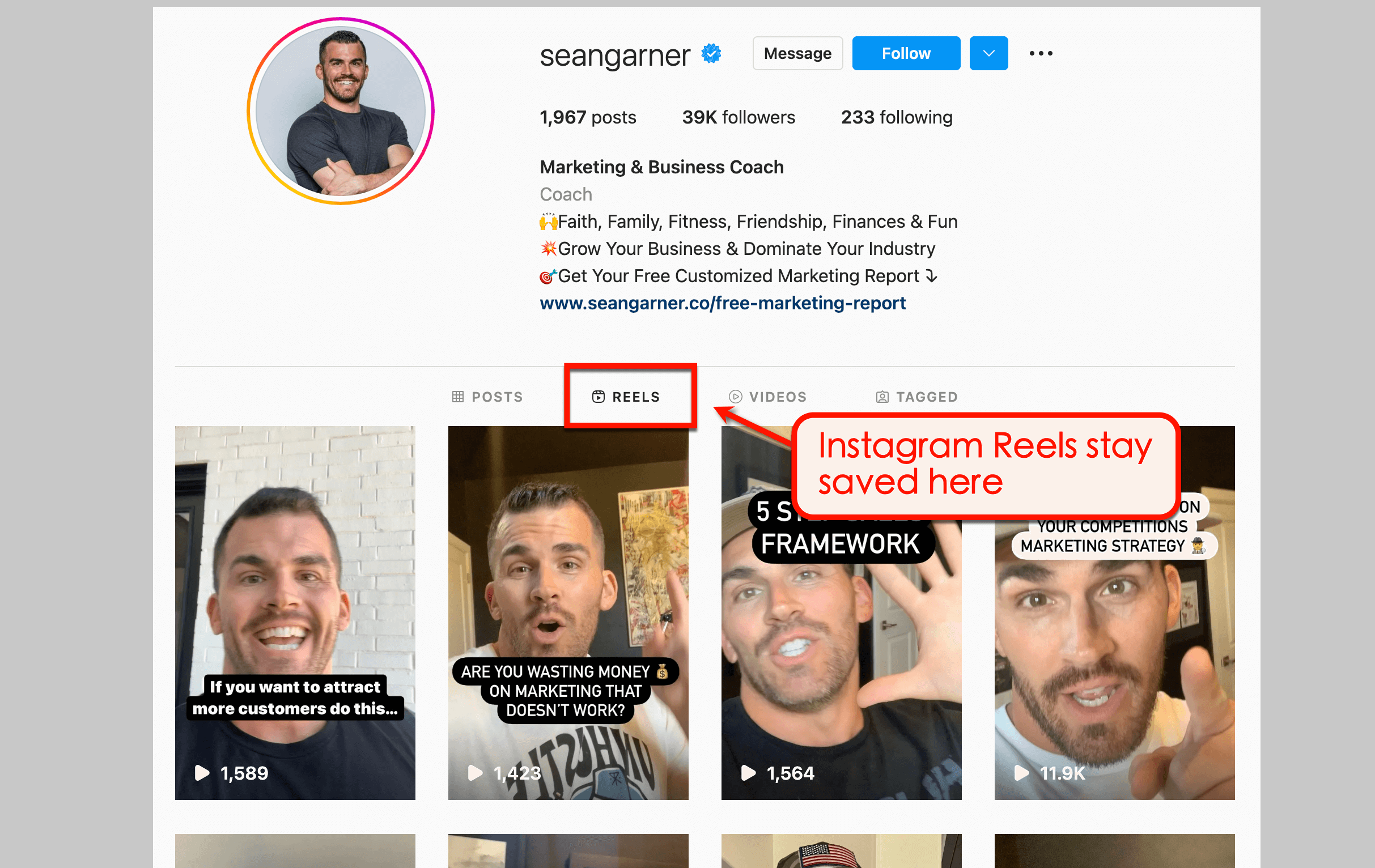 Instagram Stories, however, will only stay up for 24 hours after posting. This makes the Reels feature a better choice if you need to promote evergreen content.
To save Instagram Stories, save the clip to your device or turn them into highlights. These will remain visible below your client's profile description.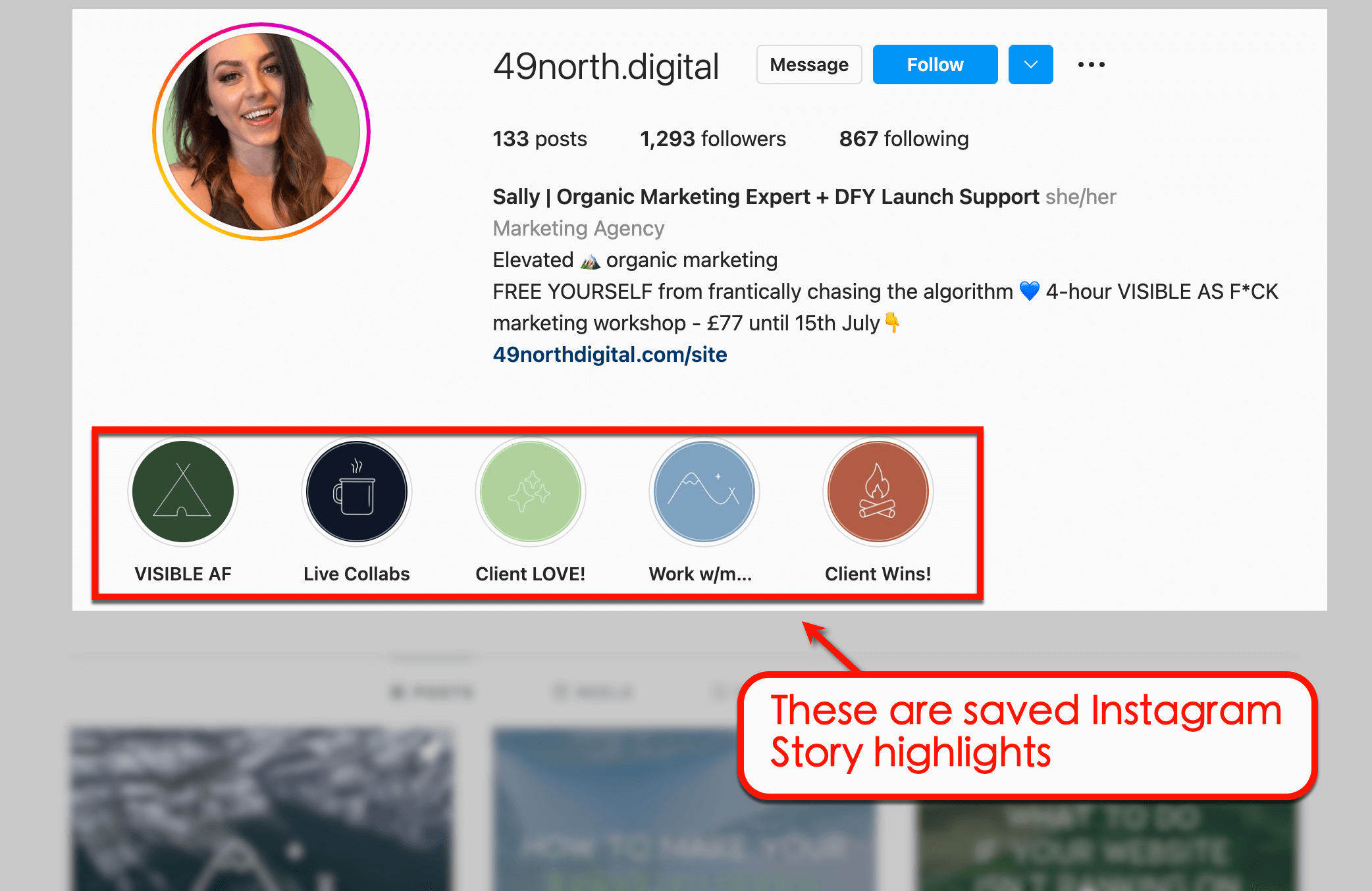 3. Discoverability
Reels can be discovered in multiple areas of the Instagram app. Users can find Reels from the Instagram app's dedicated "Reels" tab, their "Explore" page, and their home feeds.
Popular Reels may also appear on the "Use effect" page whenever users try to use the same effect.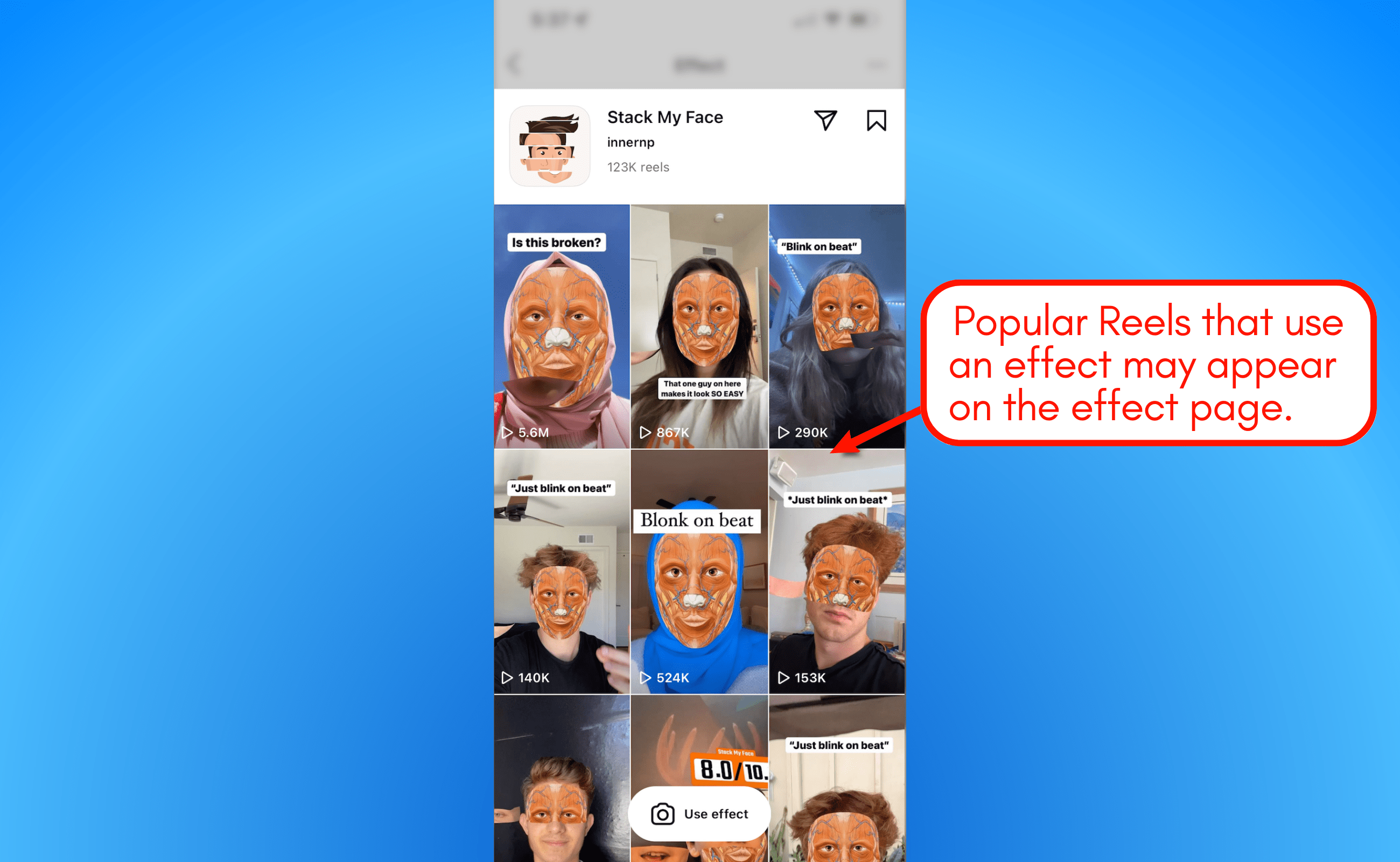 Reels also have a high chance of appearing in hashtag search results.
Instagram Stories, however, are only likely to be seen by the account's followers.
Users can find Stories on the account's profile page by tapping their profile picture. They're also discoverable through the Stories viewer as long as users keep swiping left.
Suggested Article: 487+ Best, Most Popular, Viral Hashtags for Instagram this 2022
4. Features
Instagram Reels has more advanced video editing tools than Instagram Stories.
Reels lets you stitch several clips into a single video and use the align tool to create seamless transitions. You can also adjust the Reel's playback speed, import original audio, and set timers to record flawless clips.
Suggested Article: 431+ Best One-Word Instagram Captions to COPY & PASTE! [2022]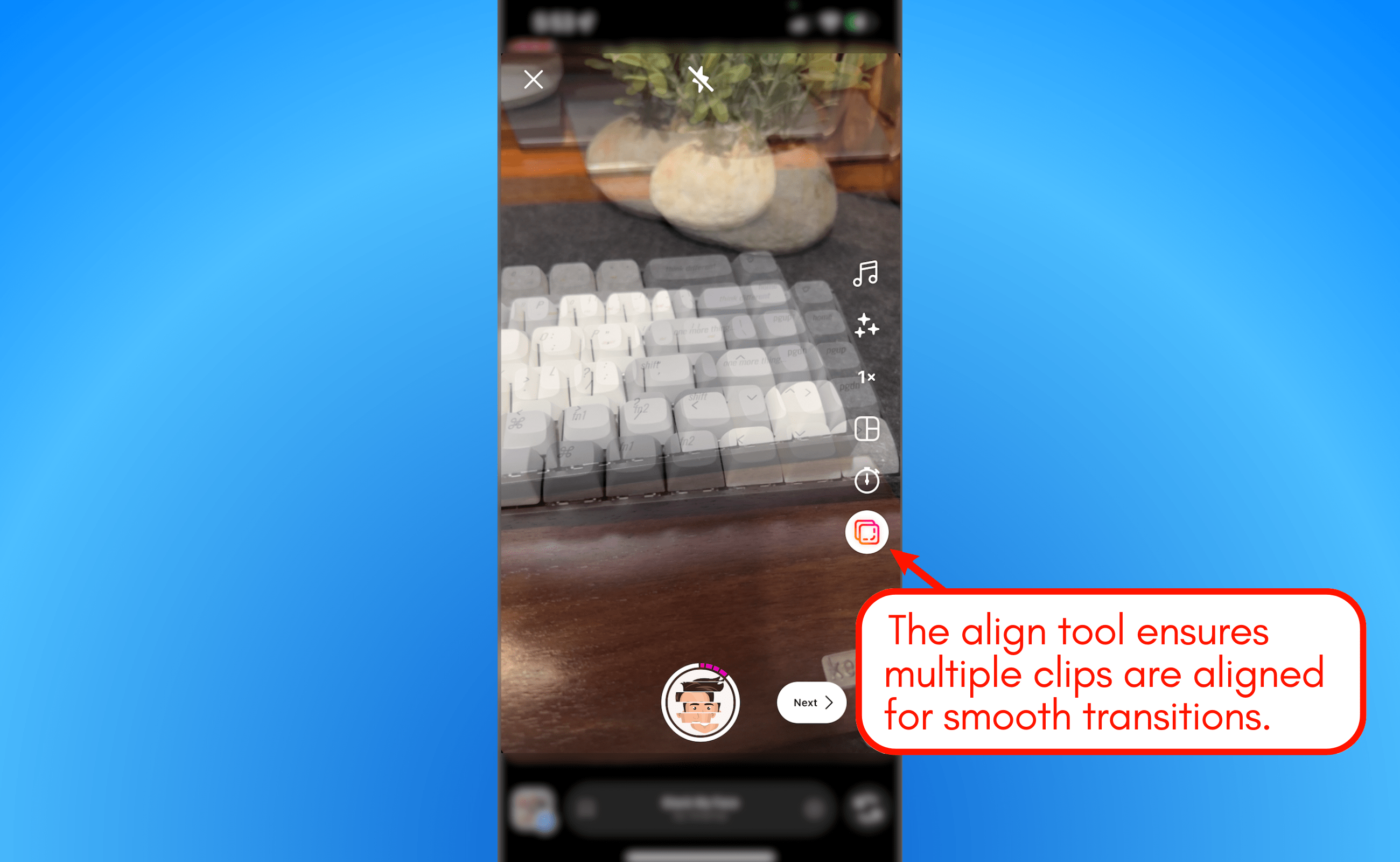 Although Instagram Stories lacks features for merging clips, it offers more stickers to make your Stories more active. You can do things like:
Add Yours: Encourage followers to submit a photo based on a prompt (i.e. "Add your latest photo wearing our product").
Questions: Ask your client's followers a question or invite them to ask questions instead.
Countdown: Show a countdown to build excitement around an event.
Link: Bring users to a landing page or other social media accounts.
Instagram Reels and Stories share the same filters and AR camera effects. A key difference is you can use them longer with Instagram Reels due to length limitations.
Suggested Article: Most Viewed Instagram Videos that SMM Agencies Can Learn From
5. User saving
Stories can only be saved by the Instagram account that uploaded them. Instagram Reels, however, can be saved by any user.
This enables users to view the Reels they saved whenever they want.
Saved Reels can be viewed under the "Saved" tab, which is accessible through their Instagram profile page.
Brought to you by
Try Vista Social for Free
A social media management platform that actually helps you grow with easy-to-use content planning, scheduling, engagement and analytics tools.
Get Started Now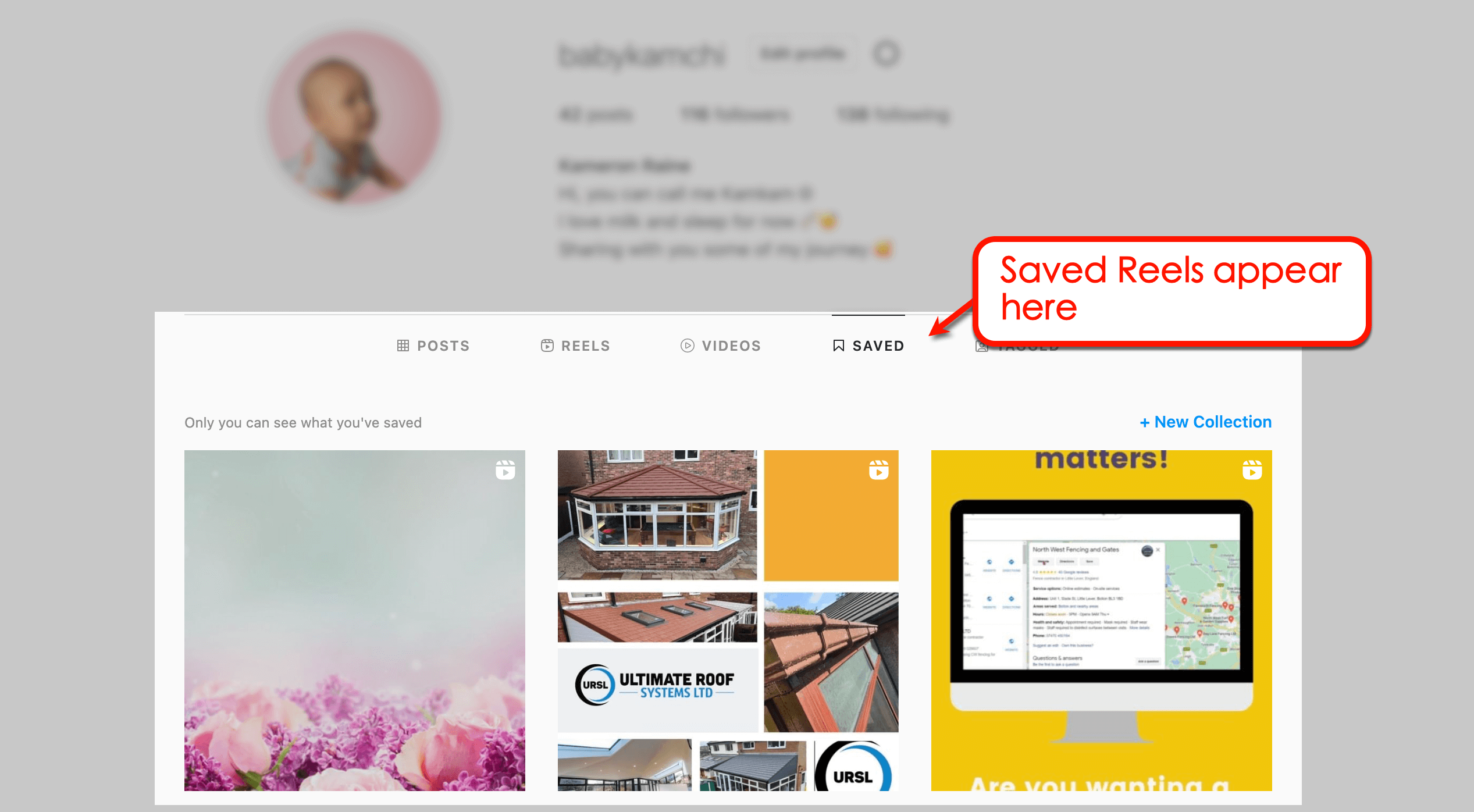 6. Sharing
Both Instagram Reels and Stories can be shared by users through email, direct messaging, and other social media platforms.
Shared Instagram Reels remain accessible as long as they aren't deleted by the owner. As for Instagram Stories, they still disappear after 24 hours, even with a direct link.
Since Reels can be added as Instagram feed posts, they can also be shared on a website. Plugins like Smash Balloon can automatically pull your client's entire Instagram feed and embed them using different layouts.
7. Audio
Reels and Stories let you use audio from Instagram's music library.
For Stories, this is only available through the music sticker. For Reels, music can be added through the audio tool or by tapping the 'Use audio' button.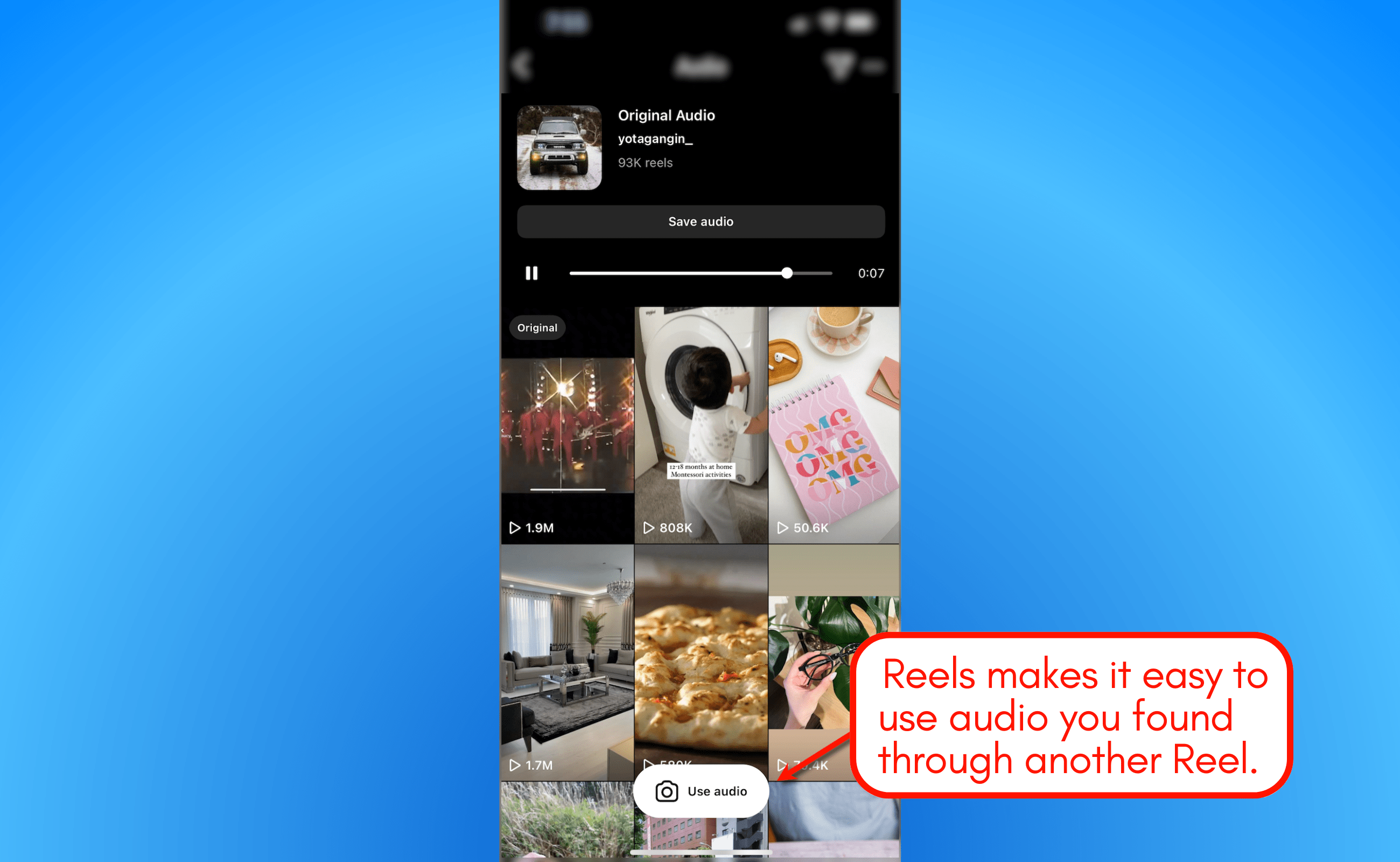 Instagram Reels also lets you import original audio from another video, add a voiceover, and insert sound effects. These options make Reels more versatile than Stories in creating video content.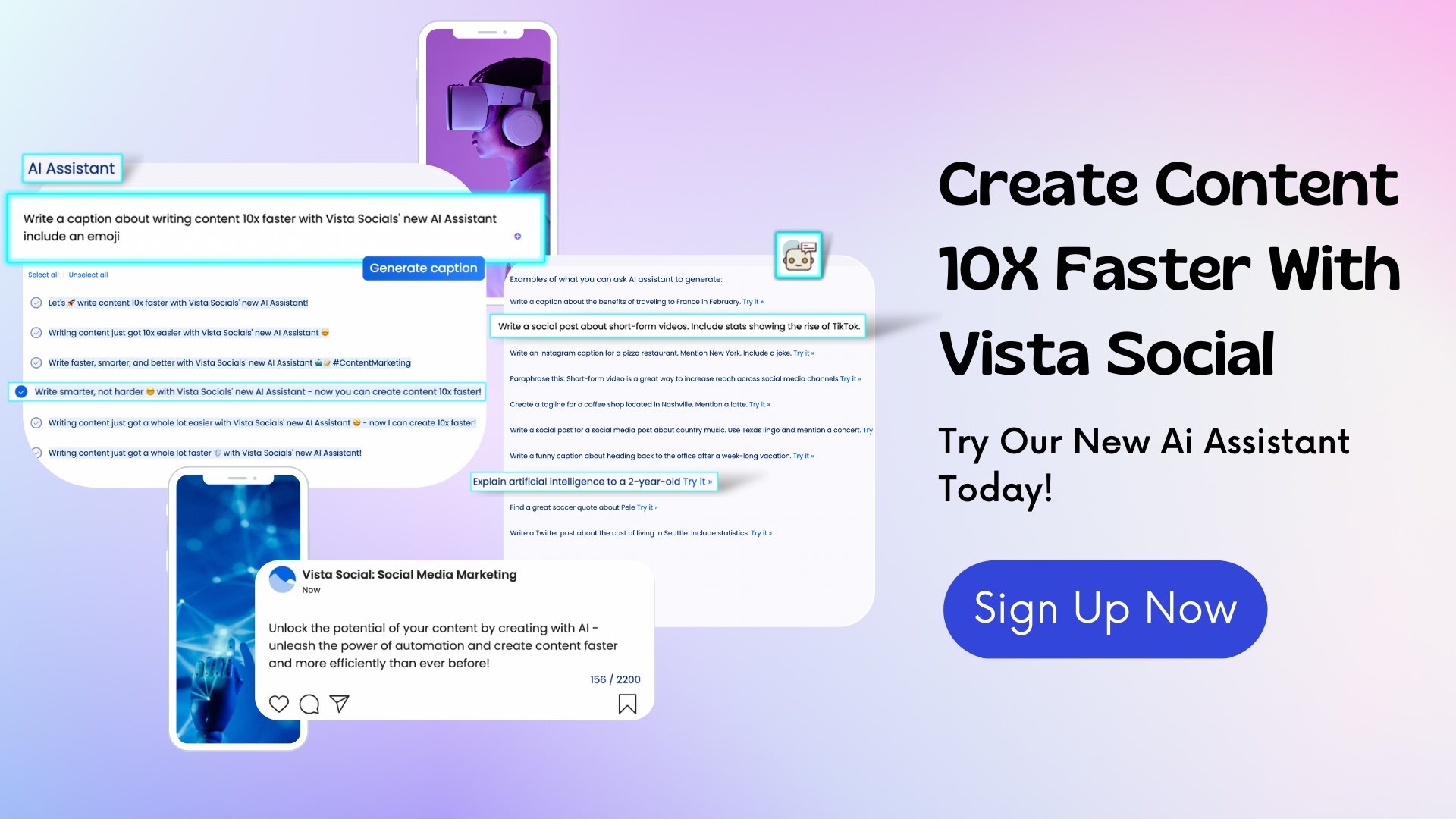 Ready to give your content workflow and posts a major upgrade? Try AI Assistant powered by ChatGPT today! 🤖💙
Instagram Reels vs Story: Which is better for your clients?
Instagram Reels and Instagram Stories have a lot in common.
They let users upload short-form videos on Instagram. They also share several editing features, like stickers, Augmented Reality (AR) effects, and custom layouts.
However, their unique features make them more suitable for specific areas of social media marketing.
1. Generating new leads (Instagram Reels)
Instagram Reels exposes your client to more Instagram users, including those who don't follow them. Reels are more shareable, searchable, and discoverable in and out of Instagram.
Tips for using Instagram Reels for lead generation:
Take advantage of trending effects and music to reach a wider audience.
Add hashtags to improve the searchability of your Reels.
Promote Reels with evergreen content on other social media platforms.
Schedule Instagram Reels at optimal times to improve their visibility.
Suggested Article: How to Get Followers on Instagram Without Following
2. Relationship building (Instagram Stories)
Instagram Stories offer a more authentic experience to existing followers. They appear on top of their home feeds and inspire a sense of exclusivity and urgency with their short duration.
Tips for using Instagram Stories for lead nurturing:
Share "behind-the-scenes" Stories to win the trust of your client's followers.
Use interactive stickers (questions, polls, etc.) to extract audience insights.
Promote upcoming events with countdowns.
Suggested Article: 142+ Instagram Poll Questions to Ask Your Followers
3. Promoting content (Instagram Reels and Stories)
Instagram Stories and Reels are great for promoting content.
Reels let you cover entire topics in video form with its 90-second limit. Stories, on the other hand, can include links that will take traffic back to your website.
Tips for using Instagram Reels and Stories for content promotions:
Write captivating post descriptions that end with a CTA or question.
Share quick tips or "hacks" that help your client's audience make the most out of their products.
Turn your existing video content into Reels to cater to Instagram app users.
Suggested Article: Content Pillars for Instagram: Examples, Tips, And Steps
Dominate Instagram Story and Reels now
Get the most out of Instagram Reels and Stories with Vista Social.
Manage all your client's social media in one place, schedule content at the best times, and measure your success with in-depth reporting.
Create a free account here and start today!