"Can you see who viewed your TikTok?"
If your client ever hits you with this head-scratcher, here's what you should say…
*Drum roll*
Yes—yes you can.
(But there are a few caveats.)
Whether it's your account or your client's, uncovering the users who viewed your TikTok profile or video is doable in just a few steps.
Let's find out how to check if someone views your TikTok profile or videos (or your client's), and what you should do about it.
Table of Contents
How to check who viewed your TikTok videos?
The Post view history feature lets you see the names of followers who viewed your TikTok videos.
Now—before you get too excited.
Post view history only works with followers who also have the feature on. In addition, TikTok only records post views for the past seven days.
To enable Post view history, go to your TikTok profile and tap the three-line settings icon.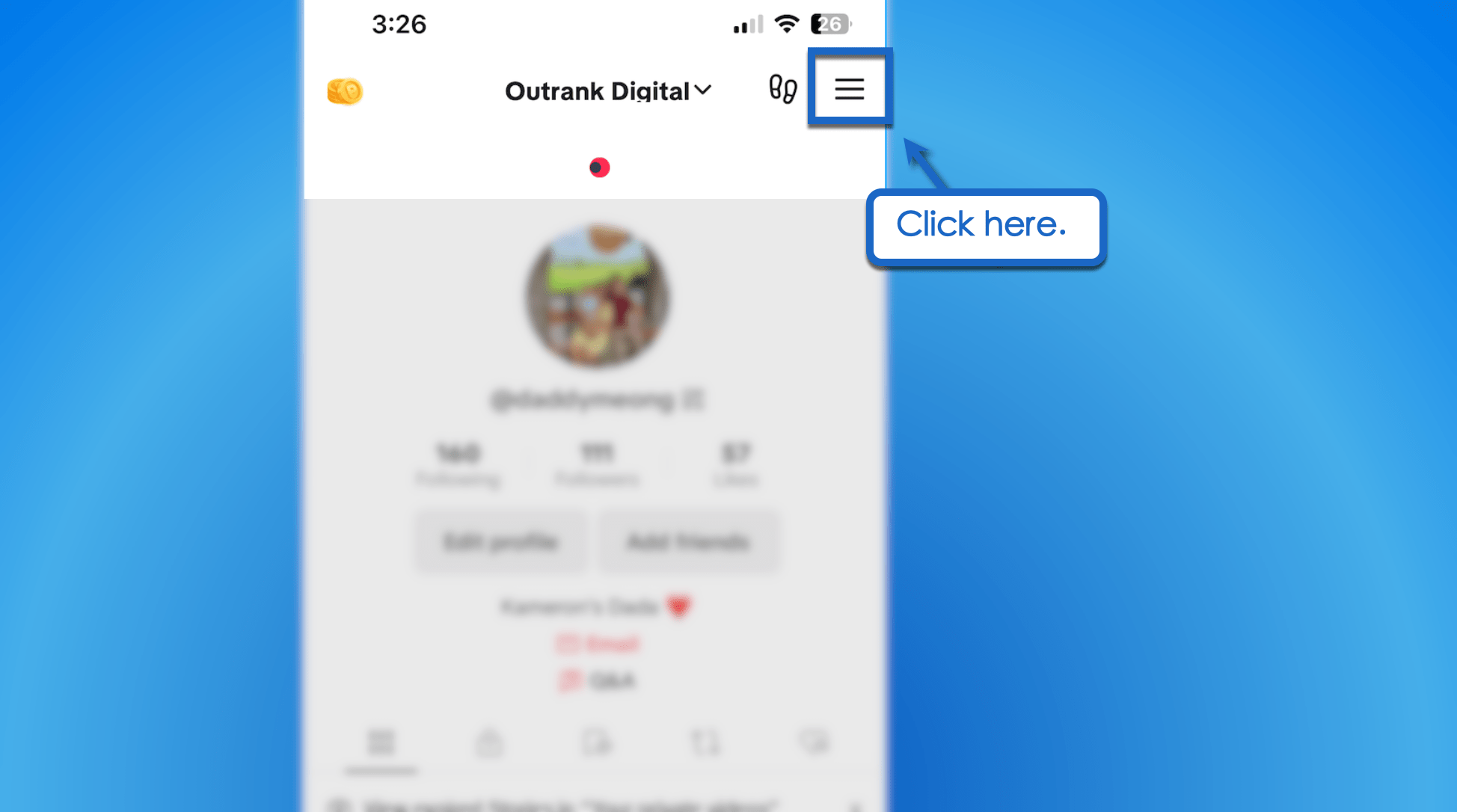 In the pop-up menu, go to 'Settings and privacy.'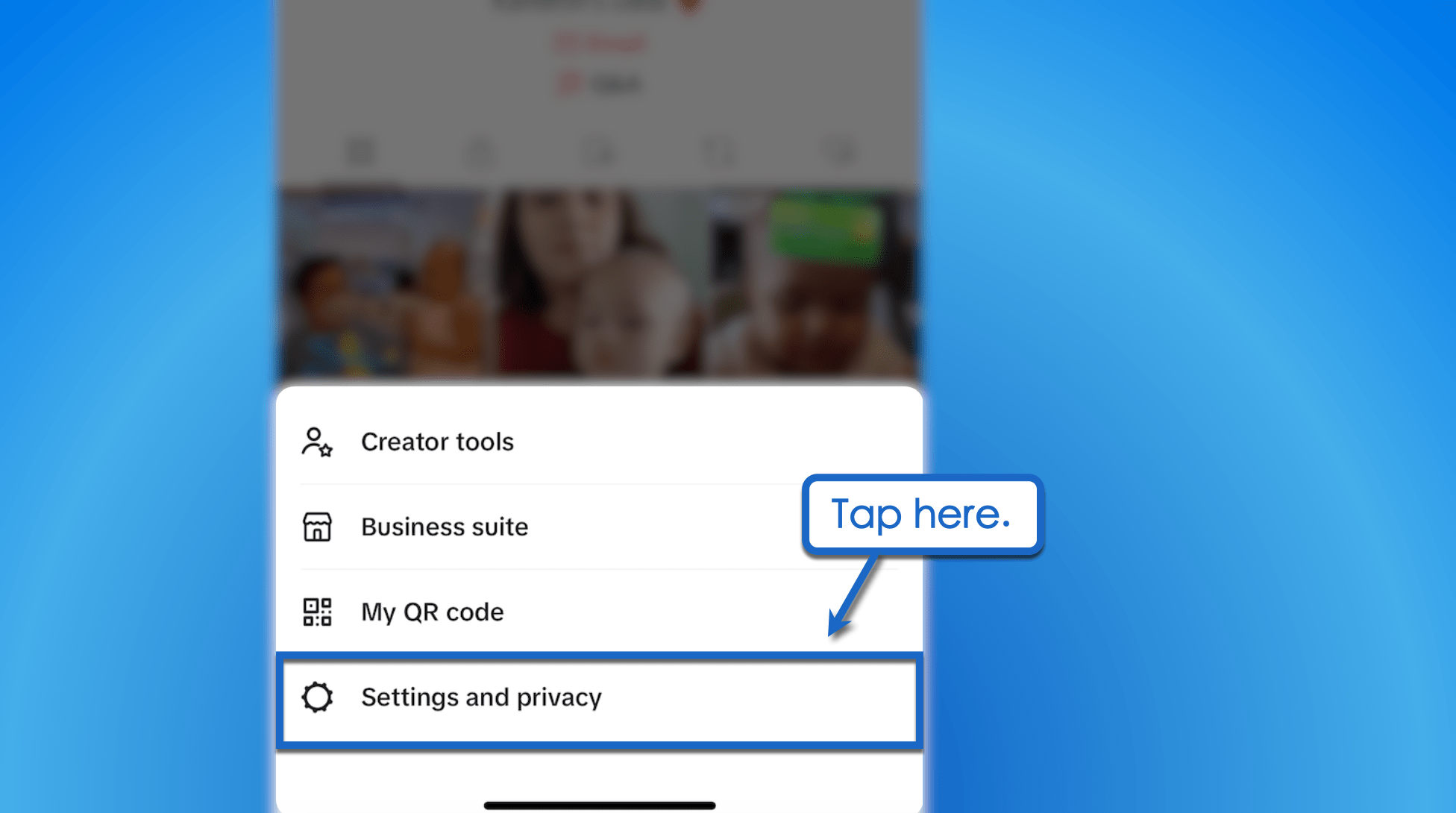 Scroll all the way down and tap 'Post views' under "Interactions." From there, just slide the toggle for "Post view history" to the right.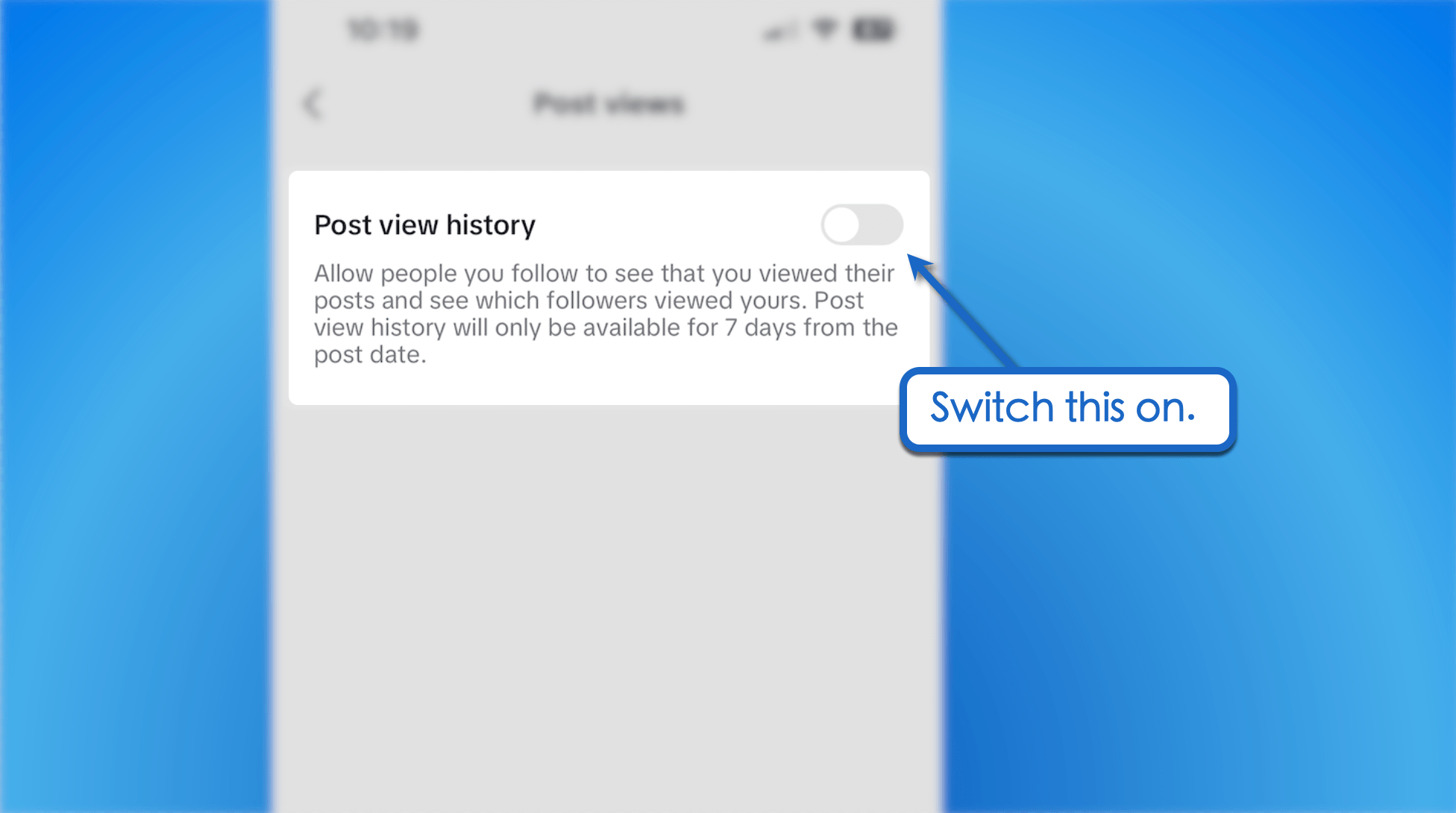 Congratulations, you can now see who among your client's followers viewed their TikTok videos.
Remember that TikTok only records profile views over the past seven days.
Whenever you upload a new post, don't forget to see who views TikTok videos by tapping the 'Views' icon in the bottom-left corner. You'll find it when playing the specific video you want to track viewers for.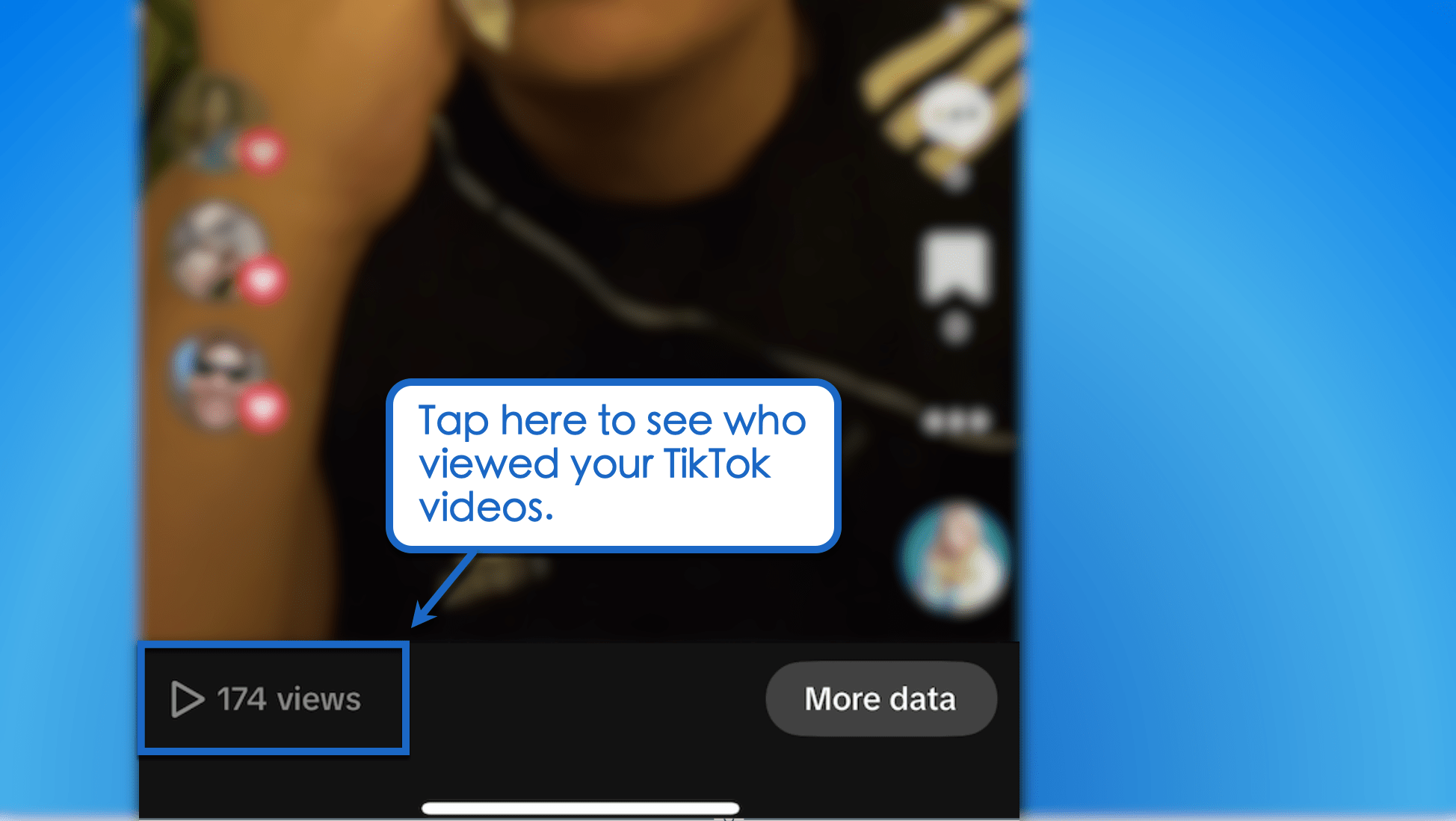 Seeing who among followers actually pays attention is cool and all.
But what about everyone else?
This brings us to the question…
Can you see if non-followers view TikTok videos?
The short answer is "no," there's no way to uncover the non-followers who viewed your client's TikTok videos.
We know—getting TikTok video views from certain, non-follower individuals can be a HUGE confidence booster. After all, the user could be a popular influencer, prospective lead, or other users you're interested in.
But let's face it, we're living in an era where privacy is a big deal to pretty much everyone.
Unless you have a private account, any user is free to check your TikTok videos anonymously.
On the bright side, there are ways to take an educated guess on who's been watching your client's TikToks.
Let's start with the obvious: If they left a comment or liked your video, they probably watched it.
To check out who liked or commented on your video, load it up from the profile page. From there, tap the heart or chat bubble icons on the right.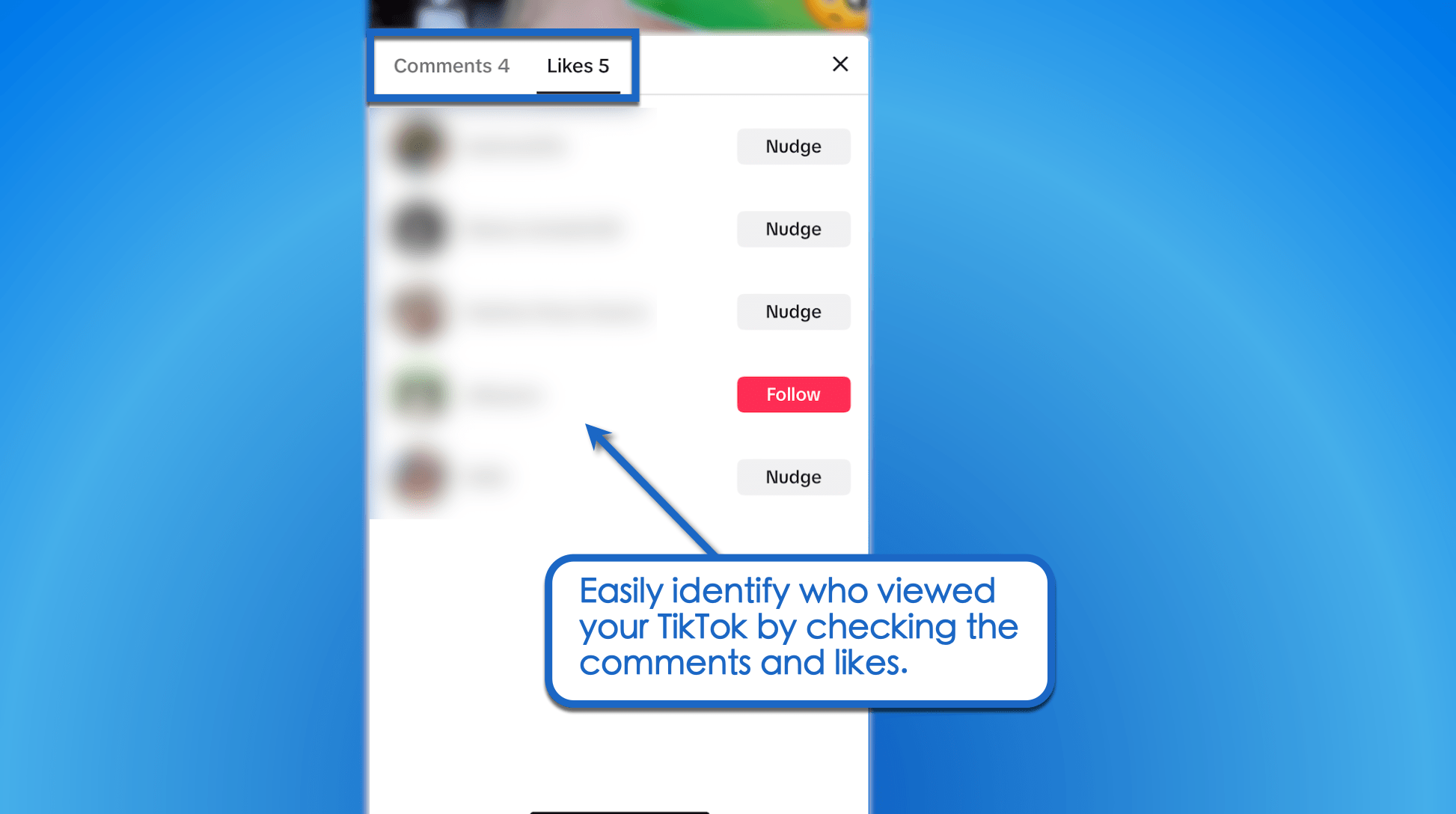 Another way to deduce who may have viewed TikTok videos is to track profile views.
After all, if someone views your client's TikTok profile, you can bet your bottom dollar that they played at least one of their videos.
That's why attracting more followers is one of the best ways how to get more views on TikTok after posting. They're curious about your client and the kind of content they offer—as such, you can expect new followers to watch something.
Can you see if someone views your client's TikTok profile?
Yes—TikTok allows users to check who viewed their profile, including non-followers.
Thanks to the aptly-named "Profile view history" feature, it's possible to identify the names of users who viewed your client's profile. The catch is, this only works if the user also has that feature enabled.
How does TikTok Profile view history work?
So, how does the TikTok Profile view history work?
The Profile view history feature lets you identify the accounts that viewed your client's profile over the past 30 days. Moreover, they must also have Profile view history enabled on their account.
It's also worth noting that users must be at least 16 years of age and have less than 5,000 followers to use Profile view history. If your client's TikTok account is big enough to qualify for the TikTok Creator Fund, you can kiss this feature goodbye.
With that out of the way, let's talk about enabling Profile view history.
Ready to give your content workflow and posts a major upgrade? Try AI Assistant powered by ChatGPT today! 🤖💙
How to turn on Profile view history on the TikTok app?
The easiest way to turn on Profile view history is through the Tiktok profile page.
Brought to you by
Try Vista Social for Free
A social media management platform that actually helps you grow with easy-to-use content planning, scheduling, engagement and analytics tools.
Get Started Now
Just launch TikTok from your device, go to 'Profile' page, and tap the footprints icon in the top-right corner.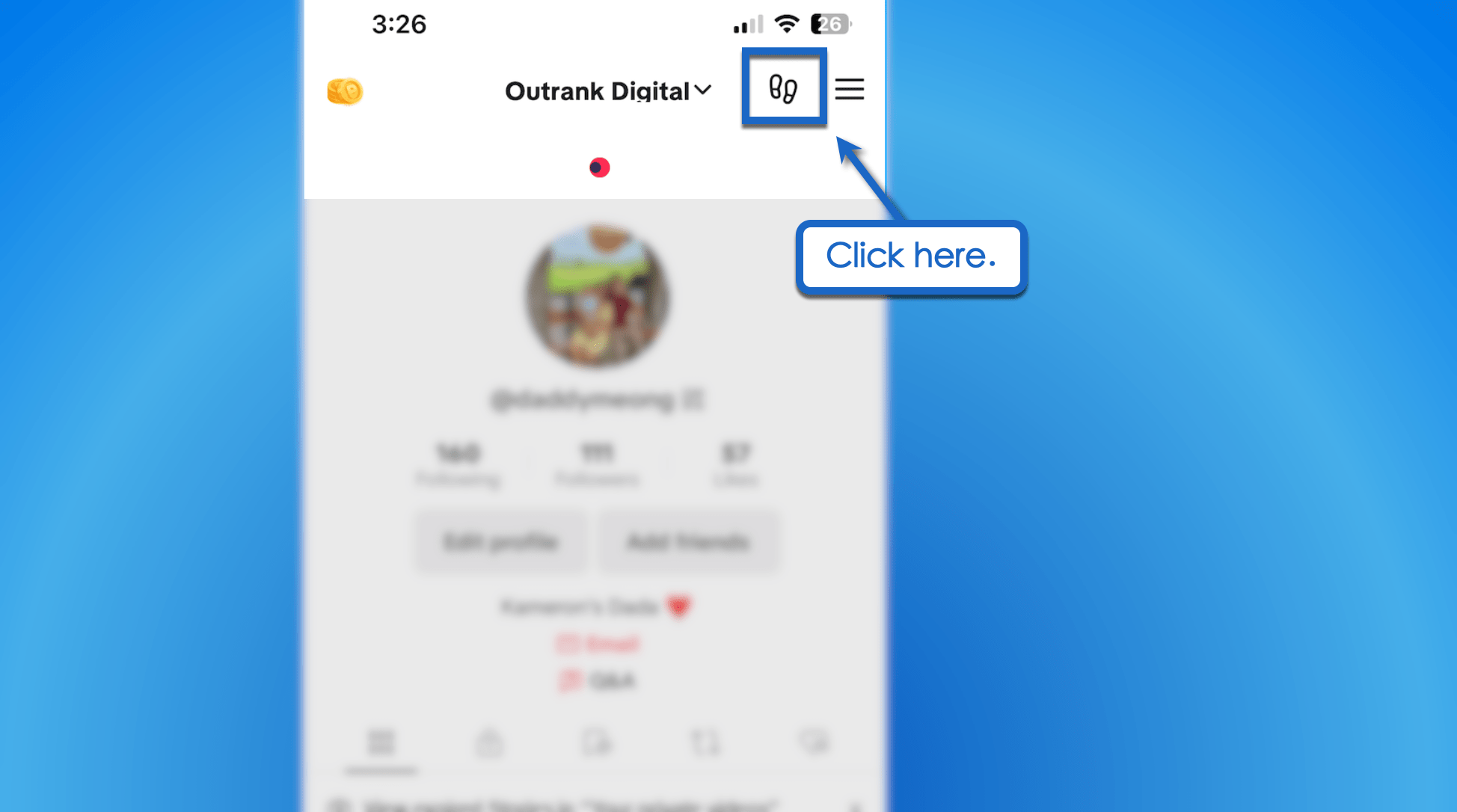 On the "Profile views" page, tap 'Turn on' in the bottom-right corner and that should do it.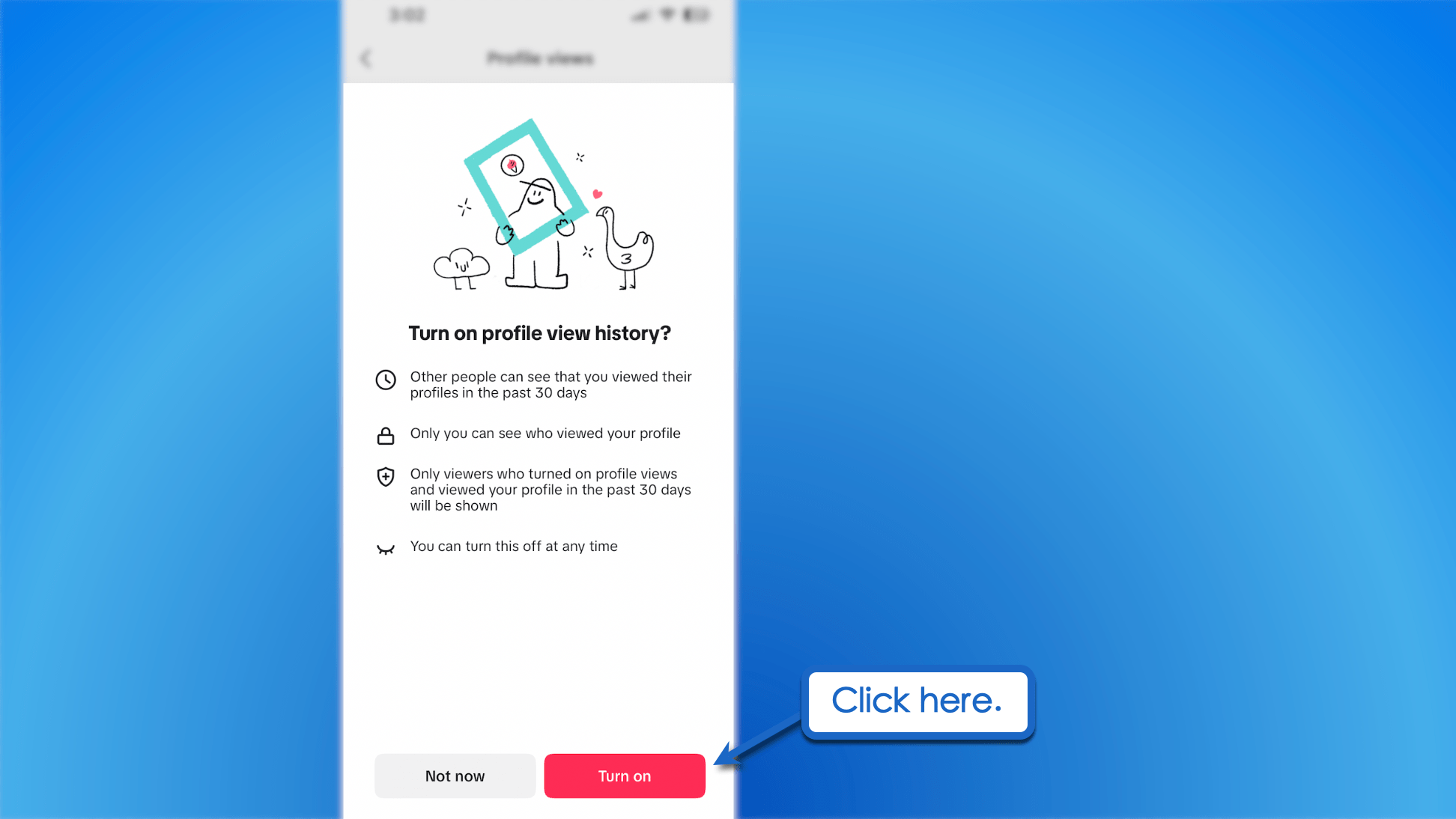 With Profile view history enabled, the names of users who checked your client's TikTok should pop in on the Profile views page. You can access this page by tapping the footprints icon on the profile page again.
Another way to enable Profile view history is through the "Settings and privacy" page. Just follow the steps below and you're golden.
Step 1: Launch TikTok and tap the profile icon.
Step 2: Tap the three-line icon in the top-right corner.
Step 3: Tap 'Settings and privacy.'
Step 4: Go to 'Privacy' under "Account."
Step 5: Scroll to the bottom and tap 'Profile views.'
Step 6: Switch on the "Profile view history" toggle.
Why should you care about who views your TikTok?
Believe it or not, knowing who watches or views your client's TikTok can benefit your social media marketing efforts.
For one, getting to know your client's most active followers will help you tailor your content strategy to their preferences.
Take a peek at their profiles and analyze the content formats, hashtags, and language they use. Refine them into ideas for your TikTok quotes, CTAs, target hashtags, and content development strategy.
If someone TikTok-famous views your profile or video, your client can give them a shoutout or contact them directly for potential collaborative projects.
Build up relationships and discuss important TikTok stuff. For example, if you're just starting out, you can ask them for tips on how to get 1,000 followers on TikTok.
Here are other ways to take advantage of TikTok's Post view history and Profile view history features:
Refine your client's TikTok bio. Check out your client's most popular viewers and borrow TikTok bio ideas from their profiles.
Build your client's reputation. If someone famous on TikTok views your video, consider capturing a screenshot and sharing it with other followers.
Connect with potential prospects. Profile visits and video views could indicate strong interest, so be sure to check your client's Profile view history and Post view history for potential customers.
Establish brand safety guidelines. Rather than learning how to get unbanned from TikTok down the line, establish content guidelines that your high-value audience will find suitable.
Tips to take your TikTok audience analytics further
Before we wrap up this post, remember the following tips to get more actionable audience insights for TikTok campaigns:
1. Use Vista Social reports
Vista Social's advanced reporting tools can provide you with a wealth of data on social media performance, competitors, content engagement, and more. This will help you make better, data-driven decisions by highlighting which strategies work…and which don't.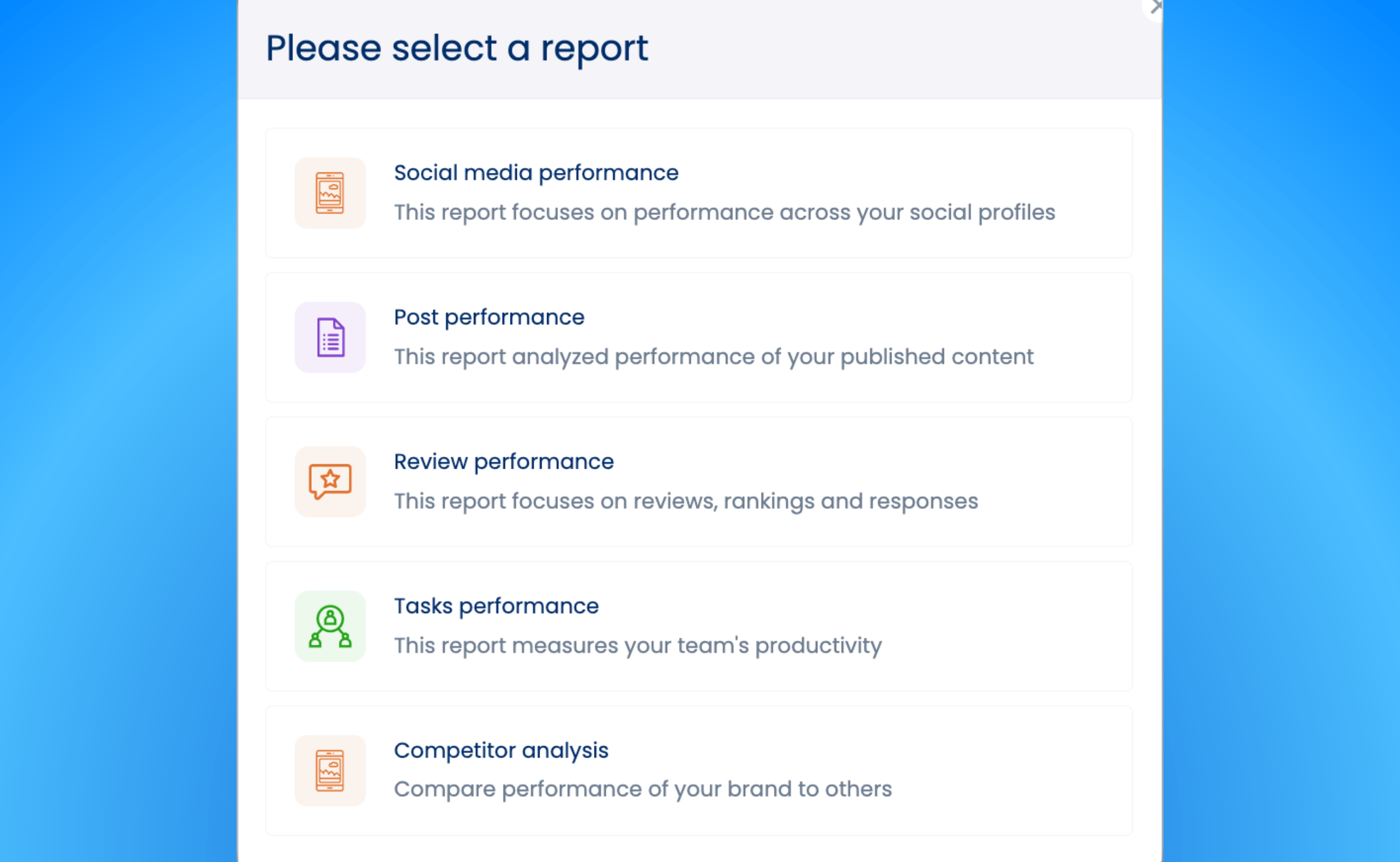 To help bolster your clent's relationship with active followers, use Vista Social's "Inbox" feature to keep up with conversations. You can also utilize internal notes and the built-in AI assistant to generate engaging responses.
Oh, and did we mention that we feature the best post scheduling tool in the biz?
Manage your media assets, use the best hashtags, schedule posts at the ideal posting times, and more—we have it all.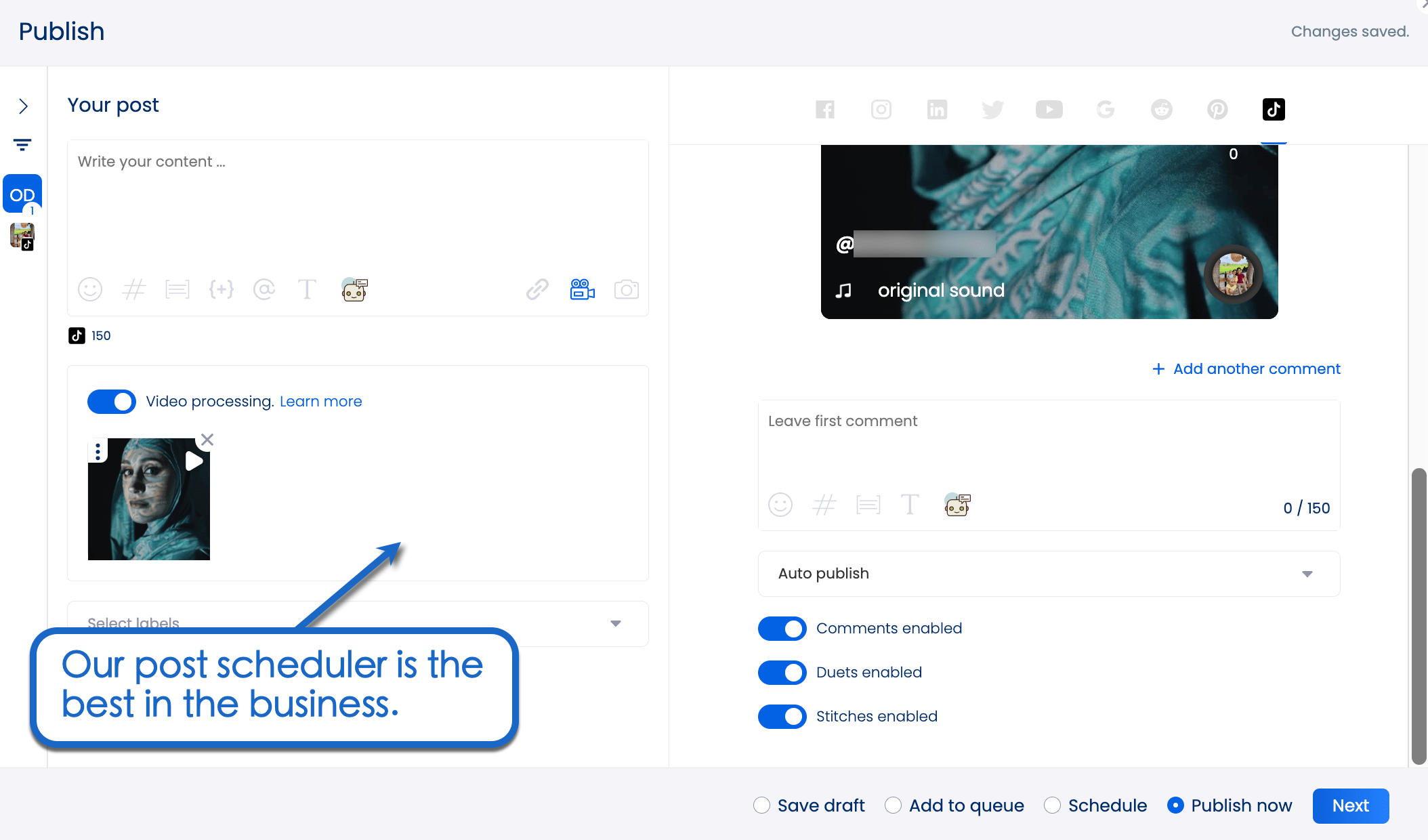 If you're wondering how to repost on TikTok in the most impactful way possible, Vista Social is the answer.
2. Run surveys
Like most social media platforms today, TikTok comes with a Q&A feature that will help you understand your target audience a little better.
Use it to run surveys and learn more about their interests and content consumption habits. Think of questions like:
Who is your favorite TikTok influencer?
What tool would you recommend?
What's the most creative way you used our product?
Make things a little more interesting by promising a reward for the best answers. If there's one thing that gets the online crowd going, it's free stuff.
3. Repurpose content for other audiences
If your posts don't fly with the TikTok crowd, consider repurposing them for other content distribution channels.
We're talking about Instagram, YouTube, Facebook, blogs, and online communities that might appreciate your content more.
Learn how to find deleted TikTok videos and feed them back into your Vista Social publishing queue. At the very least, keep them safe and ready to use in your media library.
4. Get your clients in the approval process
This final tip is for our agency readers.
If you manage TikTok accounts for clients, consider getting them involved in the post approval process.
A great way to do this is through Vista Social (of course). But if you like to keep things simple, consider saving posts as TikTok drafts and let your clients take it from there.
Customers Also Ask
How do you see who stalks your TikTok?
How to enable Profile view history to track random visitors on TikTok:
Log in to TikTok and go to your profile.
Tap the footprints icon in the top-right corner.
Tap 'Turn on' to enable Profile view history.
Can you see how many times someone viewed your TikTok profile?
No, you can't see how many times someone views your TikTok profile. It doesn't matter if they view your profile once, twice, thrice, or more times—they'll only appear once in your Profile view history.
Does TikTok tell if you search someone?
TikTok can notify someone if you checked their profile, but not if you merely searched for them. The only person who'll know is you (thanks to your TikTok search history).
Get started with Vista Social today
Eager to unmask your TikTok viewers?
Don't forget to sign up for a free Vista Social account on your way out.
Vista Social brings out the best in your social media marketing campaigns. Stay ahead of the competition with our cutting-edge AI content generator, post scheduler, asset manager, reports, review management tools, integrations, and more.