The top SMM tools list is constantly evolving because social media managers' needs are continually changing.
Whether you're Keeping Up With The Kardashians or Keeping Up With Mosseri's continual updates, there is only so much keeping up one can do.
Social media networks are always evolving by launching new features and algorithms to provide a better user experience for all.
The problem is that since social media technology is such a fast-moving target, not many SMM tools can keep up!
Luckily for you, Vista Social has got up and worked to build out dozens of modern features that are relevant to the social media management needs of this decade.
So, is your current SMM platform keeping up? We're sharing Vista Social's top 12 features for you to compare.
Table of contents
13 Social Media Management Tools Your Current Platform Probably Doesn't Have
This SMM tools list has 12 features you should have from your current platform that are already available in Vista Social today:
Trending Audio Tools for Business and Creator Accounts.
Auto-Publish to 9 Social Networks
Schedule Reels to Facebook and Instagram with trending audio
Tag Users and Products in Instagram Posts
TikTok Management Solutions: Schedule (with sounds), Moderate, and Report
Publish Twitter Threads
Create Live Links to Your Content Calendar
Moderate Comments, DMs, and Mentions
Manage Your Online Reviews Across All Major Platforms
Customize Your Fonts on Social Posts
Unlimited and White-Labeled Reporting (Including Competitor Analysis Reports)
Two-Factor Authentication
Prompt Live Support
Tool #1: Trending Audio Tools for Business and Creator Accounts
Struggling to find business-friendly audio on Instagram and TikTok?
Vista Social is the first approved platform to offer trending audio tools to business and creator accounts!
Our new highly anticipated Trending Audio tool lets you:
Quickly source the most popular songs and sounds on Instagram and TikTok.
Import audio to your media library for your next social media post.
Organize your audio with labels so you can quickly associate them with clients, brands, or projects.
Have the perfect audio in mind but don't see it in Vista Social? Import any sound or song to your media library:
Upload from computer: Upload any MP3/WAV files to your media library so you can quickly find the right audio when you need it.
Upload from URL: Insert a link to an audio file, an MP4/MOV file, or a TikTok video, and we will extract the sound from it.
Find trending audio by Instagram hashtag: Enter a hashtag to browse through the latest Instagram posts, then save the audio to your Media Library for easy scheduling.
Find trending audio by Instagram user: Enter an Instagram username to browse through the latest Instagram posts, then save the audio to your Media Library for easy scheduling.
Book a personalized demo to get the full details on our trending audio tool!
Tool #2: Auto-Publish to 9 Social Networks
Have you noticed that social media management platforms recommend using 2-3 social media networks for businesses? This is often because that's all their platform supports.
According to Statista, in 2018, the average internet user had 8.5 social media accounts—up from 4.8 social media accounts in 2014.
So, why would a business choose not to be where its customers are? With Vista Social, you can reach engaged (and relevant) audiences on all networks without increasing your workload.
Instagram
TikTok
Facebook pages and groups
LinkedIn gages and personal profiles
Google My Business
Twitter
Pinterest boards and sections
Reddit
YouTube
And the cool part is that you can schedule your posts to 9 social media platforms at once—yet have them auto-publish at your best time for each network.
Tool #3: Schedule Reels to Facebook and Instagram
With its growing popularity, Reels have quickly gone from a fun little pastime to a full-time job. Short-form video is taking over social media, with no signs of slowing down.
On September 19, 2022, Facebook finally enabled other platforms the ability to share Reels. Just 2 days later, you could schedule Facebook Reels in Vista Social.
Currently, Vista Social is the only platform that allows you to schedule Reels with trending audio in the world—pretty crazy!
Slow rollout times are one of the most common complaints for why businesses and agencies have switched over from their previous tool.
Check out why a leading agency left Hootsuite for Vista Social!
Tool #4: Tag Users, Locations, and Products in Instagram Posts
As a visual platform, Instagram doesn't support links in posts—a workaround for this is adding user or product tags.
Instagram product tags provide a seamless shopping experience for your followers from discovery to checkout!
Could you imagine if your store had 130 million people visiting it? That's exactly how many IG users tap on product tags each month!
Plus, when you schedule Instagram product tags in Vista Social, you can see what exactly is generating interactions and clicks, which can help inform your social strategy.
Tool #5: TikTok Management Solutions: Schedule, Moderate, and Report
These days if a brand is not on TikTok, they're missing a huge opportunity to be a part of an amazing and vibrant community! TikTok management solutions should be at the top of any SMM tools list.
And it's not just the ability to schedule TikTok posts with sound—it's being able to curate TikTok videos, moderate comments and DMs, and analyze and optimize your post performance in one dashboard.
Additional options when scheduling TikTok videos with Vista Social:
Publish up to 5 comments along with your video.
Enable and disable comments.
Enable and disable duets.
Enable and disable stitches.
Oh, and did we mention Vista Social was the first platform for TikTok direct publishing? So far, we're 3 for 3.
Now, you can schedule all of your short-form videos in Vista Social to see what performs best by going beyond the standard 30-day metrics.
Tool #6: Publish Twitter Threads
Despite what's in the news, many brands still find Twitter an essential platform for their social strategy.
And rightfully so, in the last reported quarter, the number of global monetizable daily active users (mDAU) on Twitter amounted to 237.8 million users—an increase of over 15 percent when compared to the same quarter of the previous year.
Tapping into Twitter's audience requires more advanced features like threaded discussions—and is something that can differentiate the pros from the amateurs.
Tool #7: Create Live Links to Your Content Calendar
Finding an effective way to communicate with your clients and colleagues (when they're online) is key.
Vista Social wanted to create a transparent and collaborative way for teams to connect—without late-night logins or ruined weekend plans.
Enter, Shared Calendar.
The idea is simple—create a shareable link to your content calendar (scheduled, planned or published) and share it with clients and colleagues.
To show you how it works, we've created a live shared calendar link using our own content calendar. You can click this link to see it or preview it using a live embed below. Note that while our link is not password protected, it is an option:
Brought to you by
Try Vista Social for Free
A social media management platform that actually helps you grow with easy-to-use content planning, scheduling, engagement and analytics tools.
Get Started Now
Use Vista Social's Shared Calendar feature to plan and create all your social posts from one central content calendar.
Tool #8: Moderate Comments, DMs, and Mentions
40% of consumers expect brands to respond within the first hour, and 79% expect a response in the first 24 hours.
Social media platforms have recognized this shift in social interactions and have incentivized businesses to respond promptly—aka Facebook's "very responsive" badge.
Moderation and social listening should definitely be added to any SMM tools list in 2023.
With Vista Social, you can unify all connected networks and profiles into a single stream to monitor incoming messages, comments, and mentions to provide quick responses.
Plus, delegate messages to specific team members and create internal notes to improve responsiveness and boost efficiency.
Tool #9: Manage Your Online Reviews Across All Major Platforms
Like it or not, in the confusing and busy world of online shopping, people want reassurance before committing to a purchase.
Your potential customers are turning to online review sites to learn all they can about your service or product.
Our customers can easily monitor and manage reviews across Facebook, Google My Business, Yelp, TripAdvisor, OpenTable and TrustPilot in a single stream so they can stay organized, informed, and respond quickly to every review in Vista Social.
Tool #10: Customize Your Fonts on Social Posts
Did you know that you can add different fonts to your social media captions? Fonts can influence your audience, their emotions, and deliver an impactful message.
In Vista Social, you can customize your fonts to show off your brand personality and simplify understanding messages for your audience.
Font Customization Options in Vista Social:
Sans Serif
Script
Bold
Monospace
Gothic
Pro Tip: Use these fonts to highlight important keywords or messages in your caption so the people that skim through can quickly digest your information.
Tool #11: Unlimited and White-Labeled Reporting (Including Competitor Analysis Reports)
"I couldn't access all of the features without spending a lump sum amount." Sound familiar?
Most SMM platforms only offer basic reporting and lack key features such as white labeling and report delivery automation—resulting in the dreaded monthly reporting spent doing data dumps in spreadsheets.
Our top SMM tools list includes unique features such as unlimited and white-labeled reporting. Check out our core reporting and analytics features:
Competitor Analysis Reporting: Track competitor performance across social networks and profiles to benchmark against your own and to identify new opportunities in your industry.
Customized Reporting: Customize every aspect of your reports. Add your own logo, title, and description for each report.
Automate Delivery: Schedule reports in advance to be delivered to teams and clients.
Export to PDF: Create amazing-looking PDF reports that can easily be shared with your team, manager, and stakeholders.
Tool #12: Two-Factor Authentication
How secure is your current SMM tool?
Regardless of how generous your business or agency is feeling, you don't want to run the risk of having your social media accounts hacked.
Vista Social customers have peace of mind knowing that they have an extra layer of security for their social media accounts with two-factor authentication.
That way, if an account password is hacked, guessed, or even phished, that's no longer enough to give an intruder access: without approval at the second factor, a password alone is useless.
Tool #13: Prompt Live Support
Does your current SMM platform offer unlimited live support? Can you talk to experts when you have questions or run into issues?
It's frustrating enough having to deal with a roadblock when you're already short on time, let alone being redirected to swift through a help center when you just want to talk to a person.
With all Vista Social plans, you can access enterprise-like support via live chats, video calls, emails, and social media.
In an industry valued at $15.24 billion, there should be no reason you have to pay a premium for priority support in case of emergency and require immediate assistance.
Speaking of charges…
Show Me The Money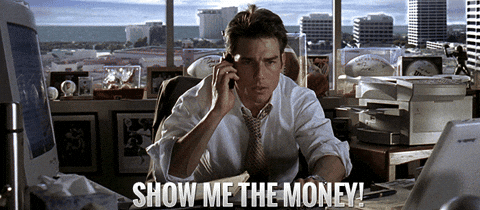 Most other tools on the market have channeled their inner Jerry Maguire by upselling additional users or profiles, priority support, and key features like reporting.
So, what modern features are you actually getting with your current tool? And, are you getting the best possible value for your money?
As technology evolves more broadly and the cost of operating software declines—it's time for businesses to say, "show me the value."
Vista Social provides valuable features while reducing your SMM costs—our customers have reported a minimum of 50% in savings on their monthly expenses.
So, how do we do this? We don't believe in upsells, so you don't get charged for priority support or adding more users.
Vista Social offers simple pricing of $3/month per social profile for all features—the price is even lower if you pay annually!
So, Is Your Current SMM Tool Keeping Up?
Hopefully, this SMM tools list has helped you evaluate what features are needed and available on the market in 2023.
When picking the right social media management tool for you, it's important to think about what features meet your needs.
With Vista Social's free plan, you can:
Connect up to 3 social profiles with 1 user
Auto-publish to 9 social networks (including Facebook and Instagram Reels scheduling)
Gain access to TikTok management solutions to schedule, moderate, and report
Publish Twitter Threads
Create live links to your content calendar
Access the Social Inbox to moderate comments and DMs
Access to a Social Media Report to track your performance
Monitor reviews for Facebook and Google Business
Customize your fonts on social posts
Two-factor authentication
Get priority support without having to get charged an additional fee
And if you upgrade to Pro, you'll get even more features, including:
Basically, Vista Social is the ultimate social media management tool to save time, post consistently, stay organized, and grow your business!
So what are you waiting for?
Now is the time to level up your social media strategy so your content can climb the ranks. Start planning and scheduling posts in advance with Vista Social—Sign Up!