Vista Social's innovative and modern features are designed to help you plan and publish the perfect posts to your Instagram feed. Today, we are delighted to announce that it is even easier to manage Instagram accounts for your business and your clients. Now you can access our visual Instagram feed planner before you schedule, publish, and analyze your posts.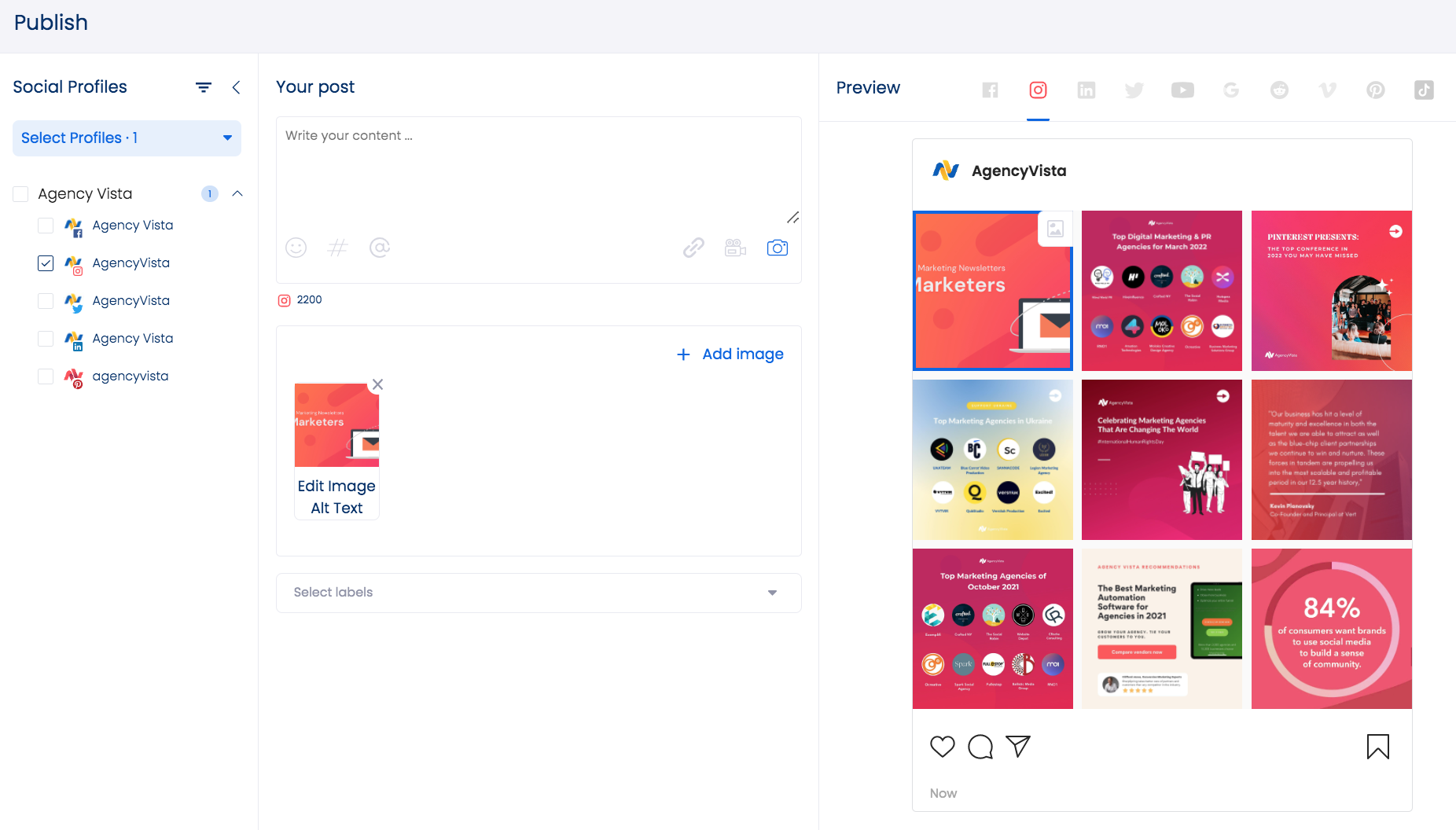 A well-crafted Instagram feed should quickly tell profile visitors who you are and what you do in a matter of seconds through your visual content. This is key in converting your audience into followers and developing that relationship with them to become potential customers.
In this article, we uncover why you need an Instagram feed planner in 2022 and how it can contribute to the growth of your business. Let's dive in!
Why Planning Your Instagram Feed Is So Important in 2022
Online shopping is growing rapidly! In fact, the global online shopping market size nearly hit 4 trillion in 2020. And in the US alone, we're expecting to have 300 million online shoppers in 2023. That's 91% of the country's current population!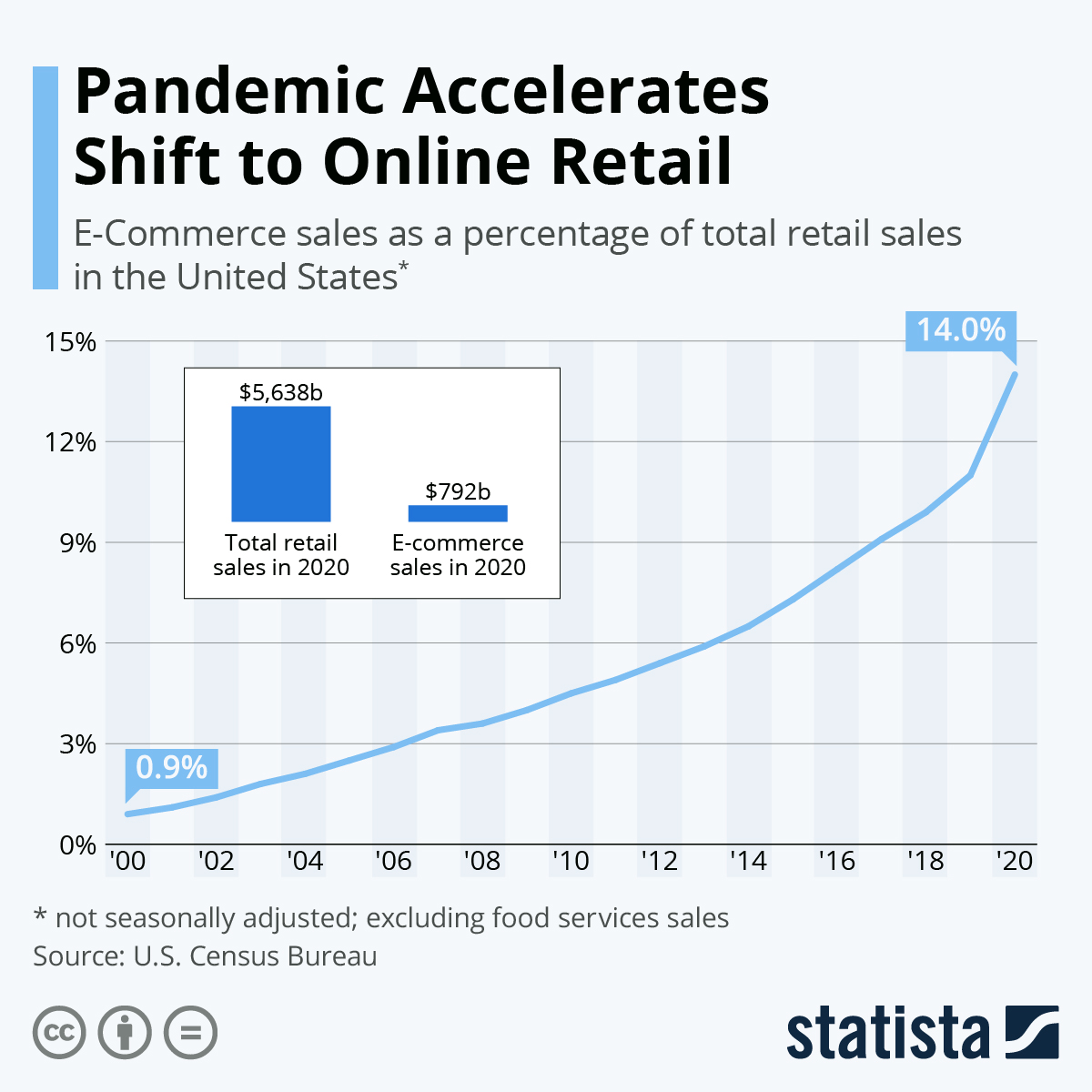 Once the pandemic hit, networking and strategic connections shifted from being done in-person to online. Now, most professionals work and socialize remotely more often – making your digital impression your first impression.
Your Instagram feed impacts how your business is perceived by potential customers. Think of your profile as the storefront to your business that encourages people to stop and walk-in. This is why top brands have stopped solely thinking about individual posts that convey one message about their solutions and instead move toward an entire feed that can visually convey their branding and mission statement.
Planning your Instagram feed with a visual planner can assist in creating more on-brand content and building consistency with your followers. A key branding strategy for maintaining consistency lies within its visual elements.
Vista Social's Visual Instagram Planner lets you plan and preview your Instagram feed before you hit publish. Available to all users now!
How to Plan Your Feed in 2022 With a Visual Instagram Feed Planner
As we covered, first impressions matter on Instagram and can be the difference between a profile visitor following you or continuing scrolling. We've put together how you can use a visual Instagram feed planner for your business to improve memorability and credibility.
Step #1: Create Your Content
The first step to a great feed is curating the content. Not sure where to start? Vista Social's 'Find Content' feature is a great tool to spark content ideas and discovery.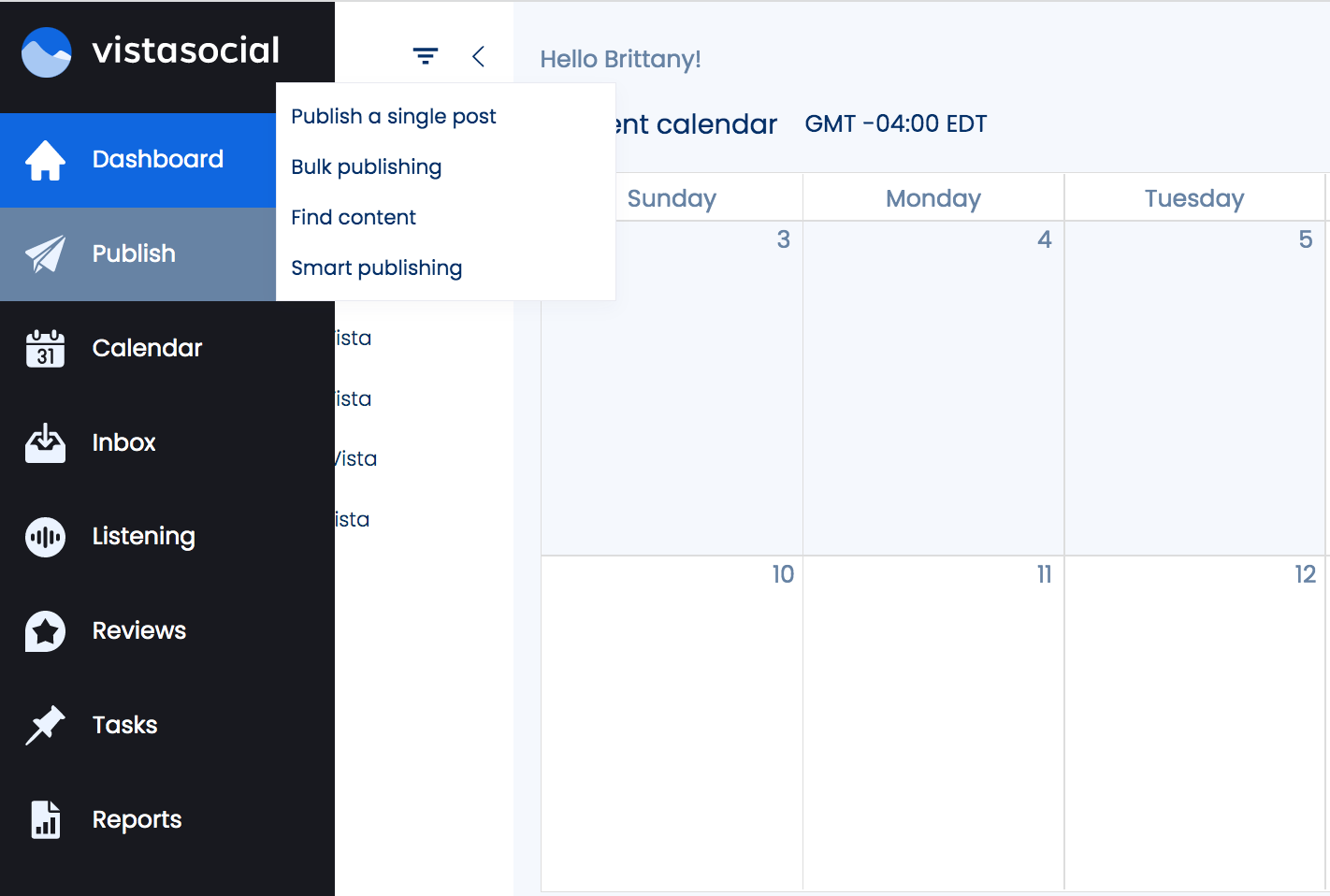 Simply log in to your account and select 'Publish' on the menu bar. There will be four options available:
Brought to you by
Try Vista Social for Free
A social media management platform that actually helps you grow with easy-to-use content planning, scheduling, engagement and analytics tools.
Get Started Now
Publish a single post
Bulk publishing
Find content
Smart publishing
To discover what's trending in your niche, select 'Find Content.' Here, you will be able to enter a company, product, or keyword to access articles published in real-time.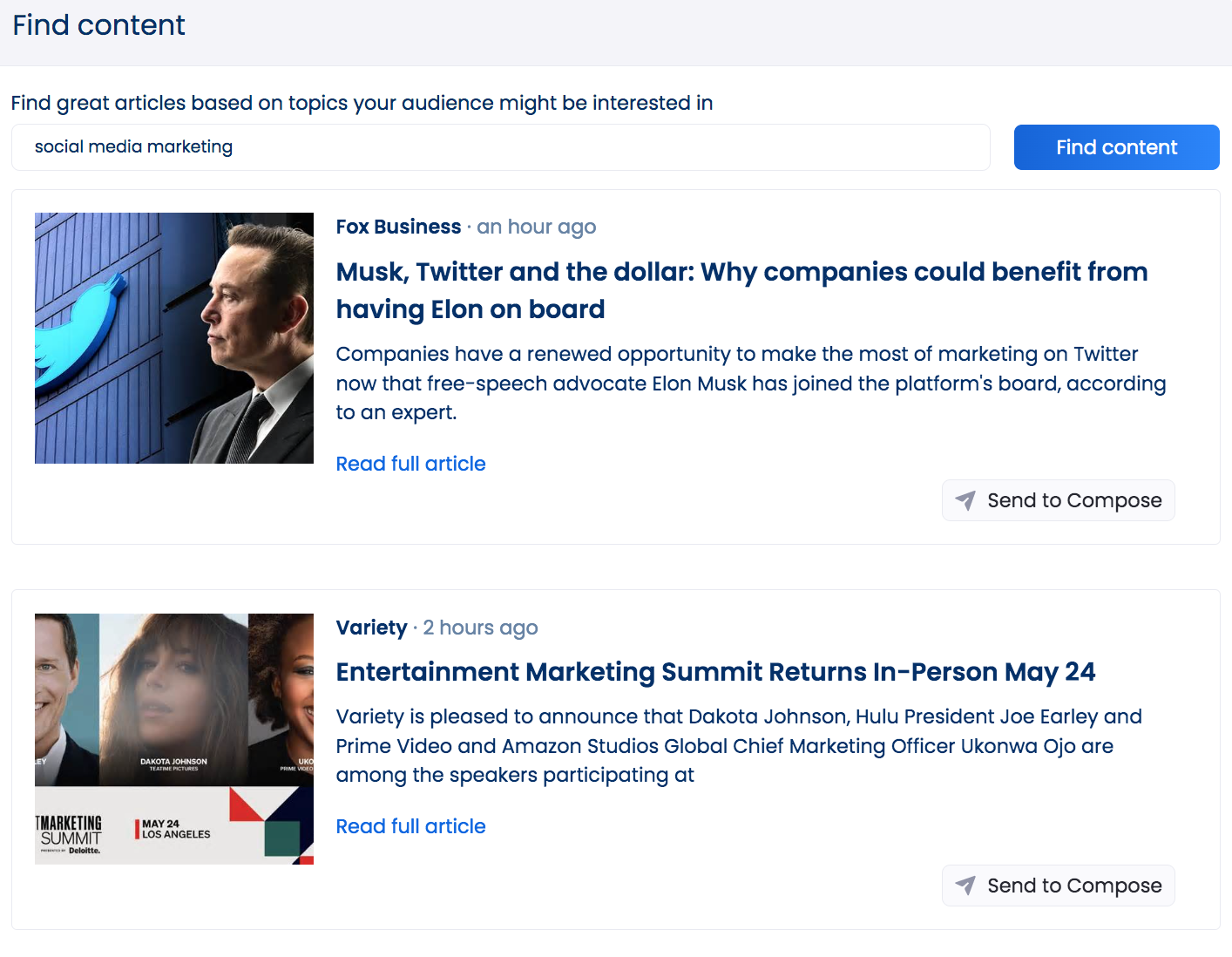 Ready to start curating and sharing trending content on Instagram? Check out Vista Social's Find Content feature to easily discover, schedule, and post content that will go viral!
Step #2: Curate the Perfect Feed
Curating your Instagram feed is easier to do when your business has a brand style guideline that conveys the general look and feel of the company's branding. When it comes to building brand memorability, it's all about consistency.
Common elements to consider for your Instagram feed:
Mission Statement: Your mission statement is the compass of your brand style guide. This ensures that everyone who is a part of managing the brand's image is working towards the same goal.
Color Palette: Your color palette is a group of colors your company uses to design its brand, guiding every piece of visual content created. Gradient backgrounds and 70's iconography are key Instagram aesthetic trends for 2022.
Typography: Typography is a visual element of your brand style guide that goes beyond the font you use in your company logo. Right now, one of the biggest typography trends for Instagram is having in-app fonts within your feed.
Target Audience/Buyer Persona: A buyer persona is the fictional representation of your ideal customer. It includes details on your customer's job title, age, gender, and professional challenges — therefore stipulating for whom your brand publishes content.
Here is an example of Spotify's brand guidelines: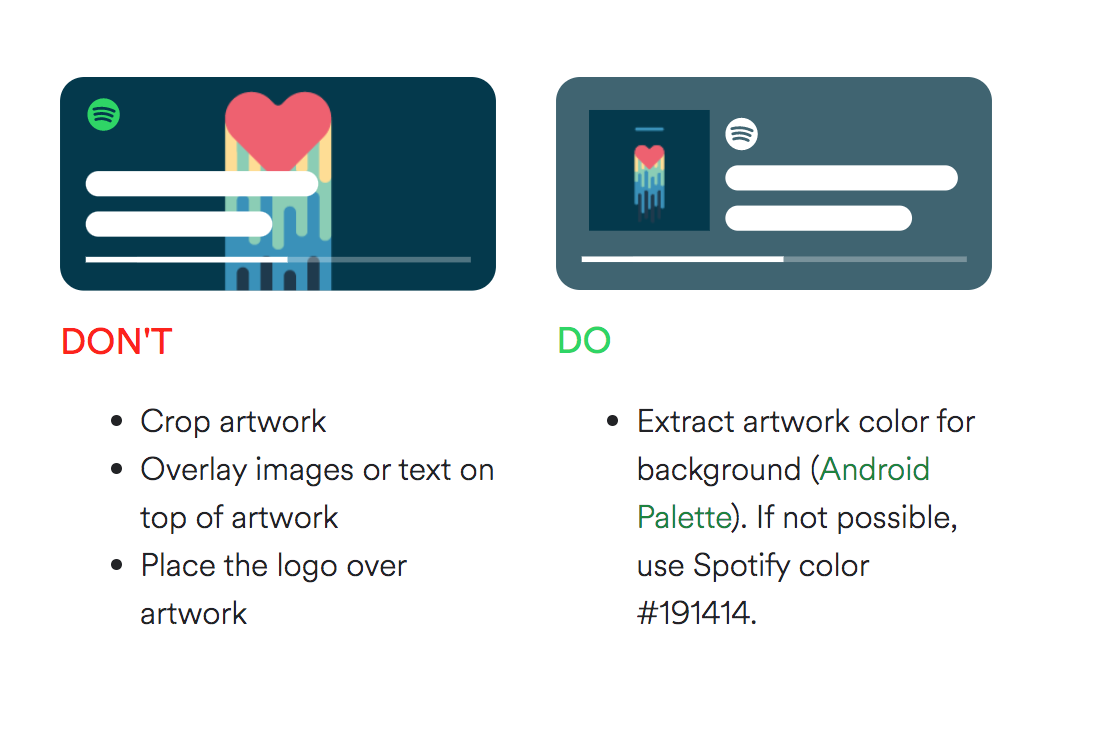 Vista Social's visual Instagram feed planner makes it super simple to see how your feed will look in advance, so you can ensure a consistent and on-brand aesthetic is established.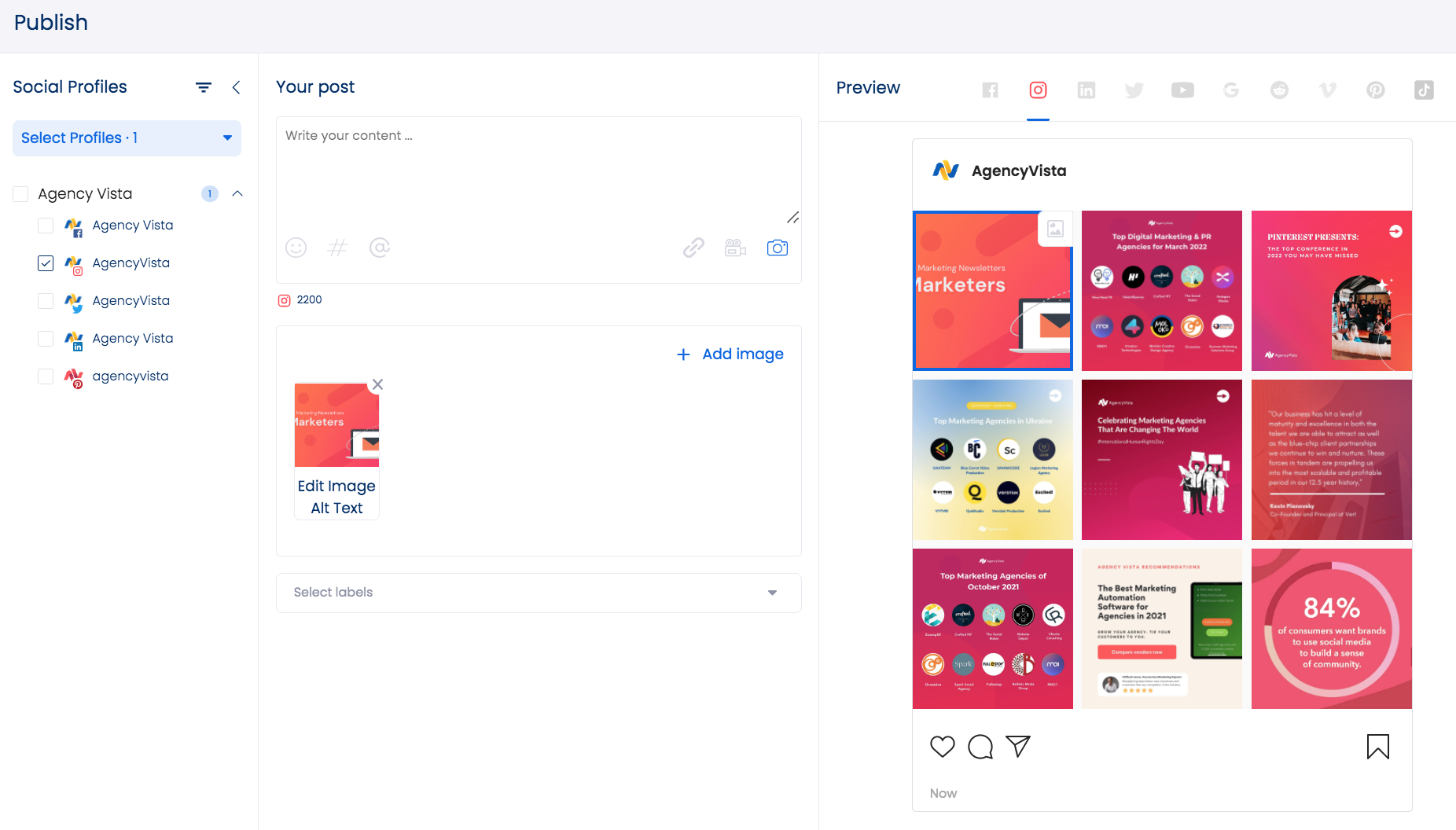 If your content fits well with your Instagram feed aesthetic, simply tap "Schedule" or "Publish" to post your content. It's that simple!
Final Thoughts
Planning your feed doesn't just help you have a great-looking profile but improves posting consistency and memorability, which is key for growth on Instagram.
So what are you waiting for? Start planning your feed in advance with Vista Social's visual Instagram feed planner!
Ready to take your Instagram to the next level? Preview your feed before you schedule and publish your posts with Vista Social's visual Instagram feed planner.