Psst…you can schedule Facebook Reels with Vista Social! 🙌
This means that you can now direct publish Instagram Reels AND Facebook Reels using Vista Social—say hello to a more streamlined workflow! Instagram Reels scheduling has been available in Vista Social since July.
With fierce competition for short-form videos on TikTok and YouTube, it's no secret that Meta has been prioritizing Reels to stay top-of-mind.
The ability to add a URL in the caption of Facebook Reels is a major game-changer—this opens up a ton of new e-commerce opportunities for brands on the app.
In just a few clicks, you can schedule Facebook Reels (and Instagram Reels) to automatically publish your posts at your optimal times—directly in Vista Social.
Cut to us all staying organized, consistent, and a lot less stressed as we head into the busiest time of year.
Find out more about this new feature, as well as how you can use it to your advantage:
How to Schedule Facebook Reels with Vista Social
Step #1: Open The Publisher on Vista Social
Click the Publish icon to open the scheduling window. Make sure that at least one Facebook page is selected on the list of social profiles. Please note at this time Facebook has only made it possible to schedule Reels to pages.
Pro Tip: Vista Social has 4 publishing options (single post, bulk publishing, find content, and smart publishing).
Step #2: Upload a Video for Your Reel
Upload or import your video from your Media Library to the Publisher. If you don't have a video, you can utilize content discovery feature of Vista Social to find awesome videos to post!
Facebook does require that your videos be in a 9:16 ratio, but don't worry. If your video isn't a perfect 9:16 – no sweat! Vista Social will properly pad the video to make it work! You can also customize the preview image (thumbnail) for your reel!
Pro Tip: Vista Social has a ton of content creation tools, from sourcing authentic content from Pexels, Unsplash and Instagram to our Canva integration—we've got you covered! 
Step #3: Customize your Post
While captions are optional, you can write your caption and take advantage of our strategic hashtag tools to maximize your Facebook Reels reach. 
This makes the content creation to scheduling process faster, smoother, and keeps you within one dashboard—rather than creating and publishing your posts elsewhere.
Step #4: Schedule Your Reel
You are now ready to publish. Choose from 4 publishing options: publish now, add to queue, schedule at a specific time or choose from one of the time slots that Vista Social recommends.
Why You Should Schedule Facebook Reels
Spoiler alert, TikTok isn't the No. 1 US app for short-form videos.
Just last year, Facebook ranked higher than TikTok for short-form videos, with 60.8% of user share.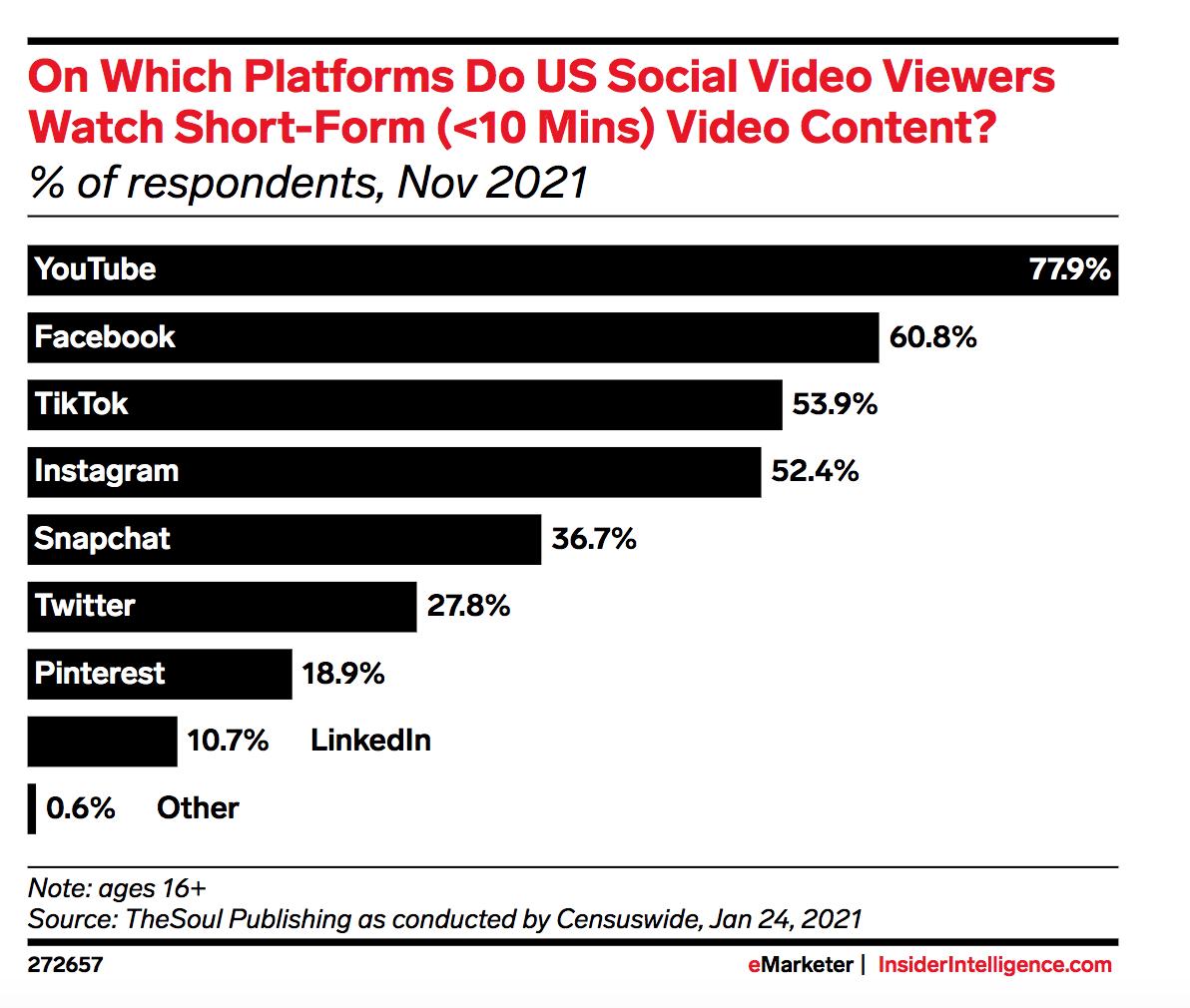 Meta has been doubling down on Reels, and for good reason—the rising popularity of short-form video content just can't be matched.
They've even started to incentivize creators to use Facebook Reels through its bonus program, offering up to $35,000 per month (depending on the number of views).
The main takeaway? Facebook Reels should definitely be added as a channel for your short-form video strategy!
Now, we're not saying to stop publishing Instagram Reels or TikToks—but now, you can schedule all of your short-form videos in Vista Social to see what performs best by going beyond the standard 30-day metrics.
Oh, and did we mention Vista Social was also the first social media management platform to offer Instagram direct publishing and TikTok scheduling? So far, we're 3 for 3.
If there's one thing we know for sure, it's that social media algorithms love short-form videos—and so do we!
What are Facebook Reels?
With so much hype on Instagram Reels, you may be wondering, what exactly is a Facebook Reel?
So, let's look at what the difference is between a Facebook Reel and an Instagram Reel:
Facebook Reels vs. Instagram Reels
Both Facebook and Instagram Reels consist of music, effects, audio, and more!
So, whether you're just starting out with Reels or are a short-form video pro—you'll have more ways to grow your communities and reach new audiences with Reels on both platforms.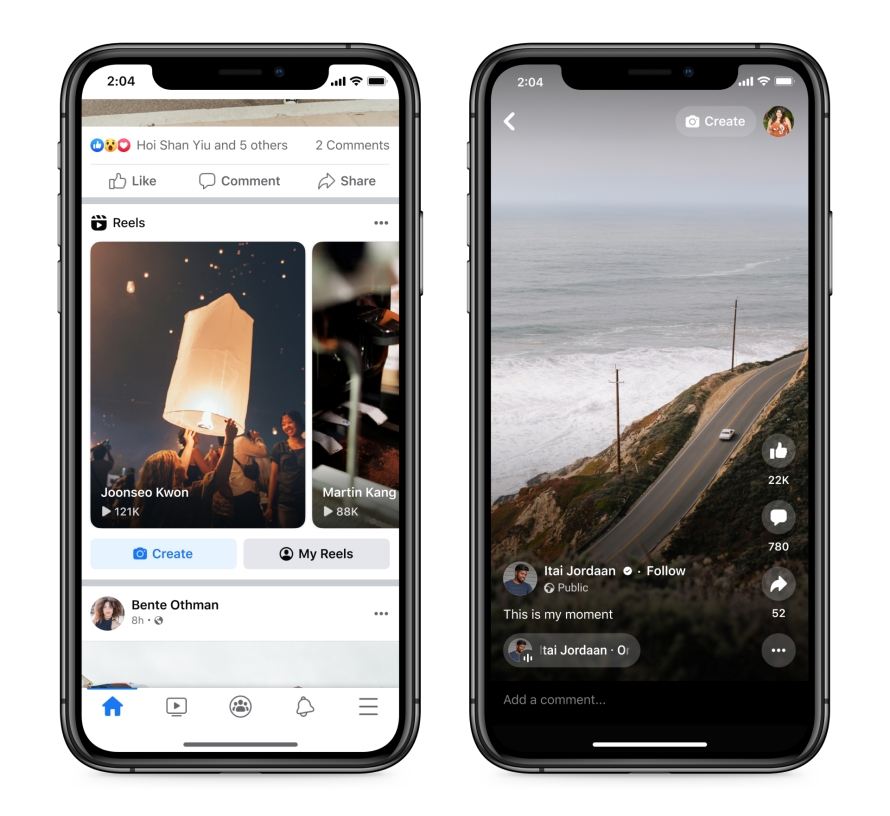 From a design standpoint, there really isn't much difference! Both Facebook and Instagram Reels have the same file type, ratio, resolutions, and max. file sizes.
Facebook Reels vs. Instagram Reels Differences:
Facebook Reels are 60-seconds vs. Instagram Reels are 90-seconds
Facebook Reels let you add URLs in the caption, vs. Instagram Reels don't
With the ability to add URLs in the caption of Facebook Reels, you can turn your posts into serious money-makers.
If you're ready to ride the short-form video wave and add Facebook Reels to your strategy, we've got you covered!
Let's give your Reels workflow a major upgrade.
Whether you're a social team of one or a party of 10, Vista Social can help you stay organized and consistent—so you can get back to what matters most (ie. logging off at 5 pm.)
With the right tools and workflow in place that support your goals, you can win back valuable time and channel your efforts where it counts!
So, What Platform Is Best for Short-Form Video?
With all eyes on short-form videos, social media managers may be wondering which platforms are best!
It's time to go beyond dancing and get clear on what truly works to grow your engagement and followers.
With Vista Social, you can schedule your short-form videos to Facebook, Instagram, and TikTok at the same time—yet have them auto-publish at your best time for each network.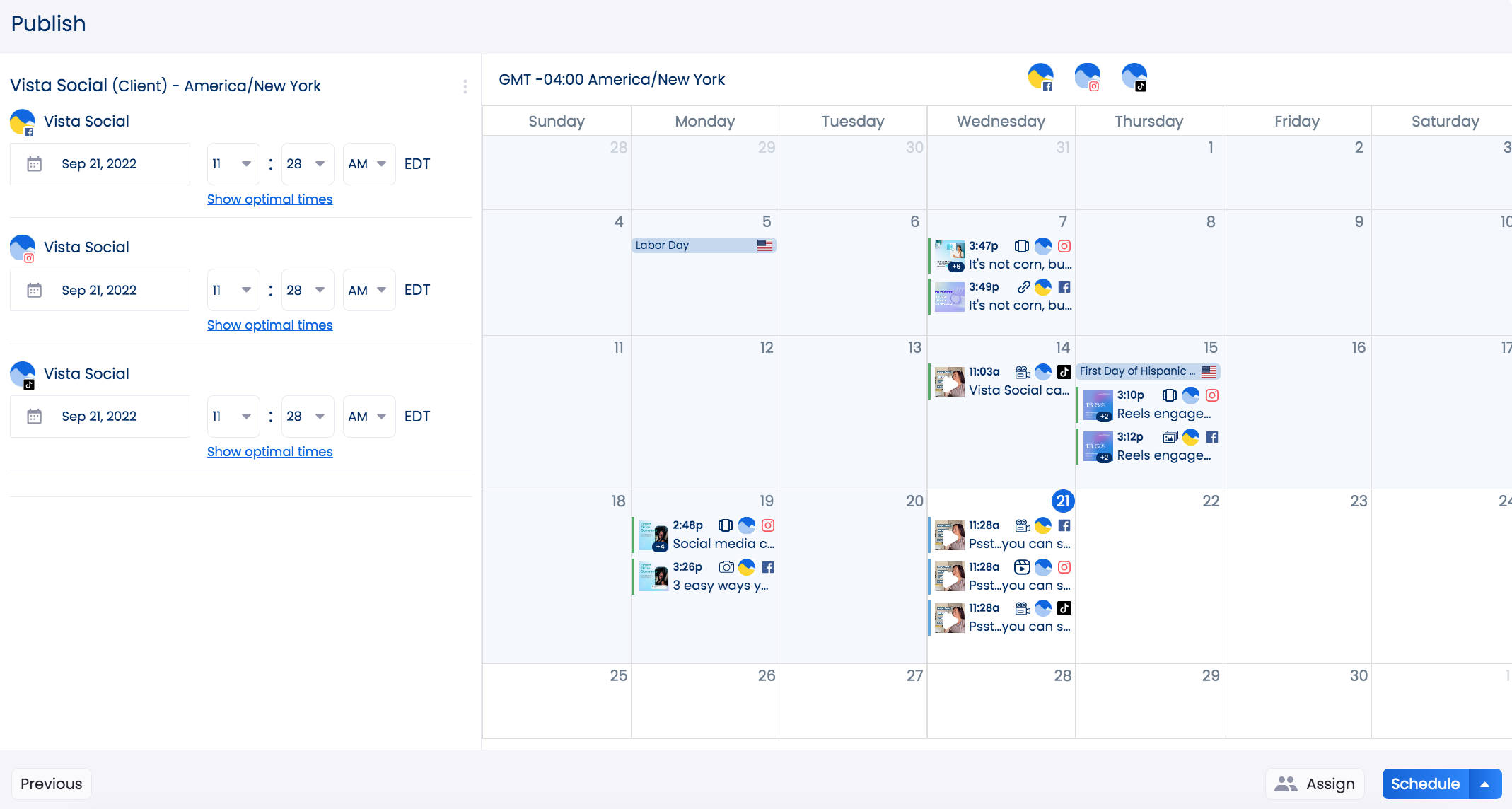 This helps you identify who your audience is, learn what content performs best, and get the numbers you need to set realistic goals.
And that's not all. You can also respond to comments and DMs across all networks in real-time—or assign tasks to specific team members to monitor incoming messages and provide quick responses.
Talk about the ultimate short-form video tool!
Why Choose Vista Social as Your Facebook Reels Scheduler?
When picking the right Facebook Reels scheduler for you, it's important to think about what features meet your needs.
Vista Social offers simple plans with just two options: free and paid!
With our free plan, you can:
Connect up to 3 social profiles with 1 user
Automatically publish Facebook Reels
Schedule up to 15 posts per profile per month
Access the Social Inbox to moderate comments and DMs
Access to a Social Media Report to track your performance
Get priority support without having to get charged an additional fee
And if you upgrade to Pro, you'll get even more features, including:
Only $3/social profile with unlimited users, post scheduling, and connected profiles (see how Vista Social compares to Hootsuite)
Bulk scheduling and smart scheduling
Visual Feed Planner for Instagram
Approval workflow tools
Universal mentions
Analytics to track your performance (including competitor analysis reports)
Social listening tools
Review management tools (with integrations to OpenTable, Yelp, TripAdvisor, Google My Business, Facebook Business, and more)
Basically, Vista Social is the ultimate short-form video scheduling tool to save time, post consistently, stay organized, and grow your business!
So what are you waiting for? Start scheduling your Facebook and Instagram Reels to auto-publish today!
Now is the time to level up your Reels strategy so your content can climb the ranks. Start planning and scheduling posts in advance with Vista Social—Sign Up!