Digital marketing agencies need to identify important Instagram milestones to set realistic timelines for client campaigns.
They also help you stay on top of your social media marketing goals—tweaking and managing your approach along the way.
The question is, what milestones should you track for your client's Instagram account?
Find the answer in this post.
Table of Contents
What are the most crucial Instagram milestones
The Instagram journey is full of ups and downs.
Some content pillars for Instagram seem to sell themselves—raking in likes and boosting your client's follower count by the dozen. However, there are times when anything you try doesn't seem to win you new followers.
This can be stressful and demotivating, especially with clients breathing behind your neck.
But as long as you focus on the most important Instagram milestones, you'll know that you're on the right track. And on Instagram, follower count is widely considered the most important growth metric for measuring marketing success.
Without further ado, here are some of the follower milestones you can use to benchmark your client's Instagram performance.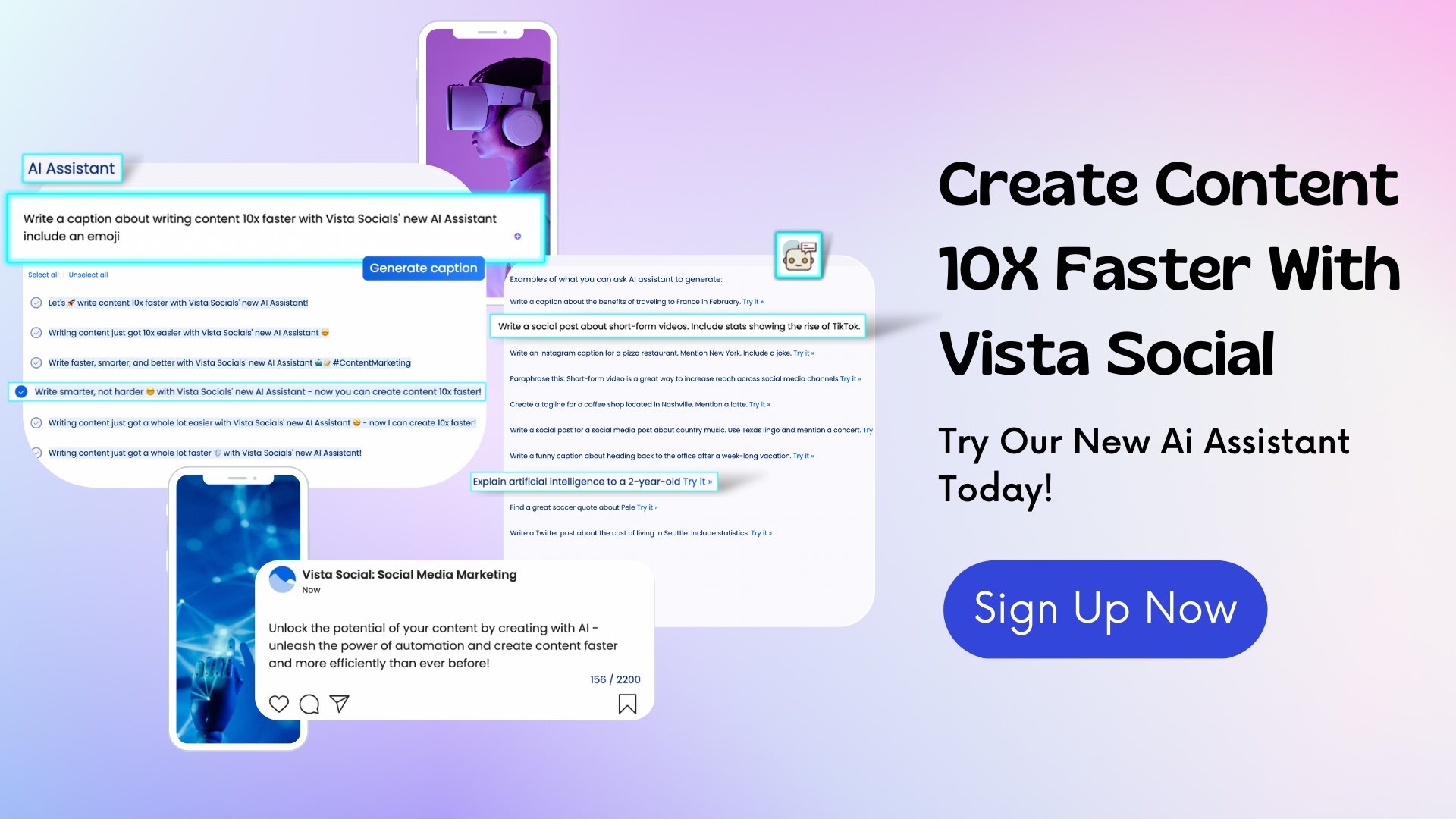 Ready to give your content workflow and posts a major upgrade? Try AI Assistant powered by ChatGPT today! 🤖💙
Instagram milestone 1: 500 followers on Instagram
Cracking 500 followers on Instagram is both fun and challenging.
In the past, reaching 500 followers on Instagram unlocks additional features like "Shopping from Creators" and hashtags in Instagram Stories.
Today, everyone can use hashtags in their Stories. As for "Shopping from Creators, anyone in the US can be qualified as long as they have a public Instagram account.
Suggested Article: 487+ Best, Most Popular, Viral Hashtags for Instagram this 2022
That doesn't make reaching 500 followers on Instagram any less rewarding. As the first milestone you can accomplish, it's solid proof that whatever you're doing in your Instagram marketing is working.
It's only a matter of doubling down on effective, low-cost strategies that will get more people interested in your client.
Some strategies include:
Featuring your client's positive reviews and testimonials
Using social media listening to hop into conversations
Continue publishing high-quality content optimized for user engagement
Instagram milestone 2: 1,000 followers on Instagram
1,000 followers on Instagram is where things get serious.
At this point, your client's Instagram follower growth may slow down. The same can be said for your client's declining Instagram engagement numbers.
This is the perfect time to diversify your content pillars to appeal to new audiences.
You can learn how to add multiple photos to Instagram Story, create Instagram Reels to attract video viewers, and more.
Suggested Article: Most Viewed Instagram Videos that SMM Agencies Can Learn From
If your plan involves uploading multiple images to create carousel posts, schedule them with Vista Social.
Simply create a post as usual and upload or select multiple photos—the tool will do the rest.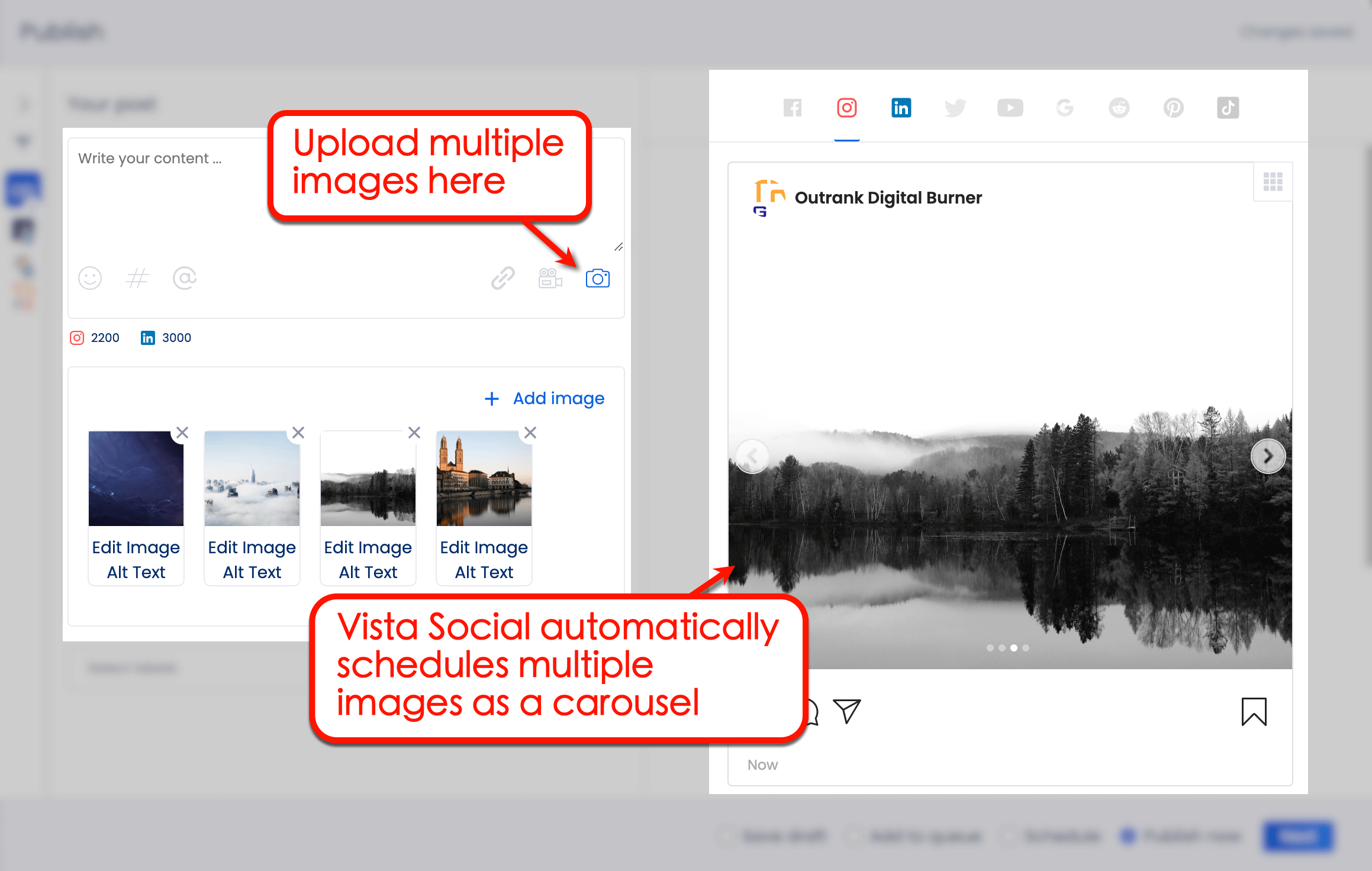 Instagram milestone 3: 2k followers on Instagram
Once your client reaches 2k followers on Instagram, things get even more intense.
On the bright side, having 2,000 followers on Instagram enables you to collect reliable Instagram insights. This allows you to refine your Instagram content strategy and exceed this follower milestone.
Here's a tip: Run surveys and analyze what makes your client's target audience tick.
Brought to you by
Try Vista Social for Free
A social media management platform that actually helps you grow with easy-to-use content planning, scheduling, engagement and analytics tools.
Get Started Now
The easiest way to do this is to use the "poll" sticker and ask questions like:
What should we talk about next?
What time do you normally check Instagram?
Do you love or hate our product?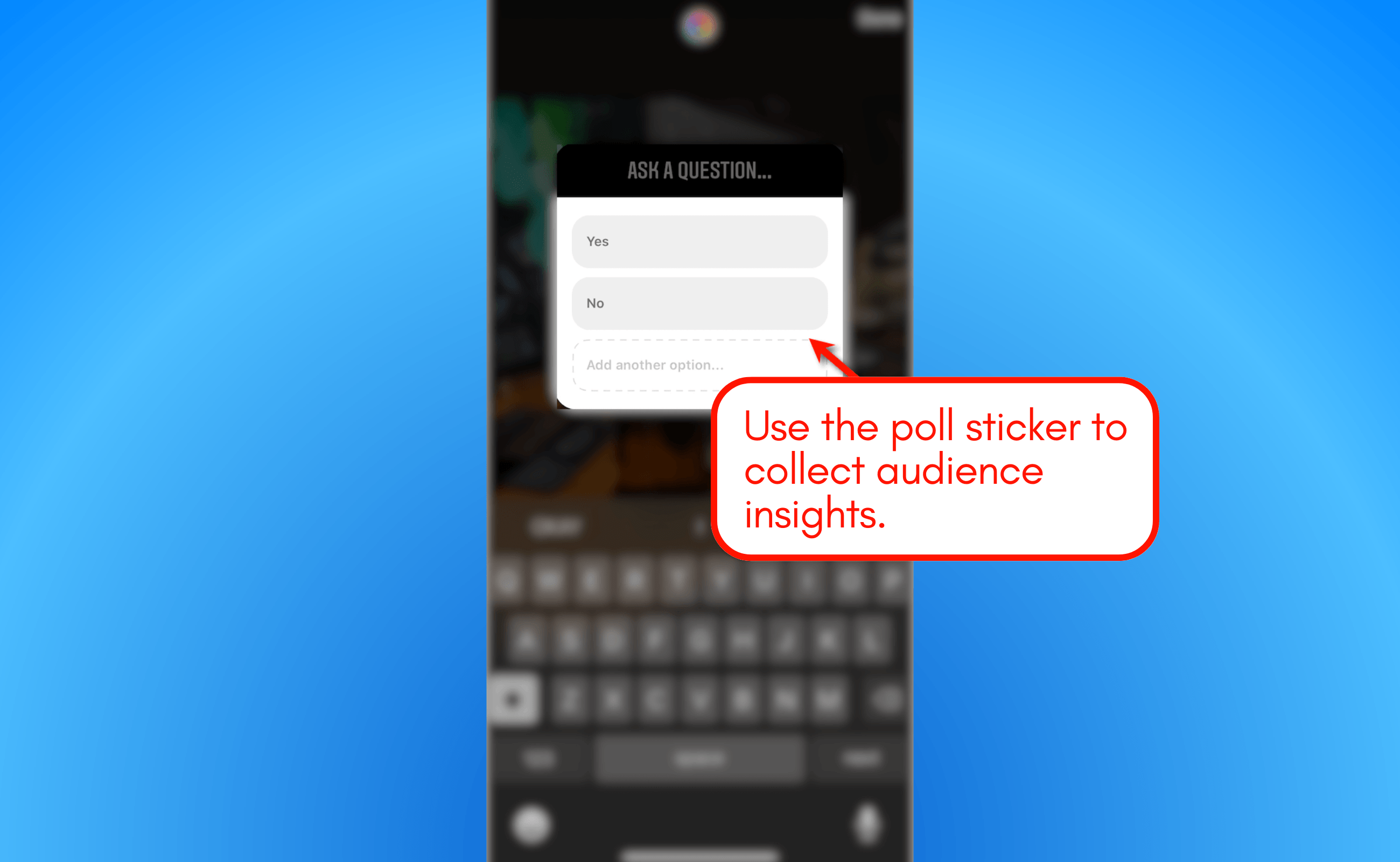 There are also Instagram poll questions designed to boost engagement rate and nurture your client's own community. Use these to balance your fun and marketing-related polls to keep Instagram users from losing interest.
Instagram milestone 4: 5k followers on Instagram
Reaching 5k followers on Instagram is no easy task.
Getting past 5k followers and reaching the next milestone is even harder.
Now is the time to focus on social media interaction posts to make sure your client's engagement rate keeps up with their follower count.
Unlike regular posts, interactive content requires user input in order for the experience to progress. And, on Instagram, there are a handful of interactive content ideas you can try:
Instagram Live Q&A sessions
Hashtag contests
Caption contests
Carousel posts
Instagram Stories with emoji sliders
If you implement these strategies, you are bound to shoot past 5k followers and reach your next milestones.
Suggested Article: 431+ Best One-Word Instagram Captions to COPY & PASTE! [2022]
Instagram Milestone 5: 10k followers on Instagram
Previously, only those with at least 10k followers on Instagram can use the "Swipe Up" feature to add links to their Stories.
Fast forward to today, anyone can do it using the "link" sticker. This feature also comes with a customizable anchor text for links, allowing agencies and brands to experiment with different CTAs.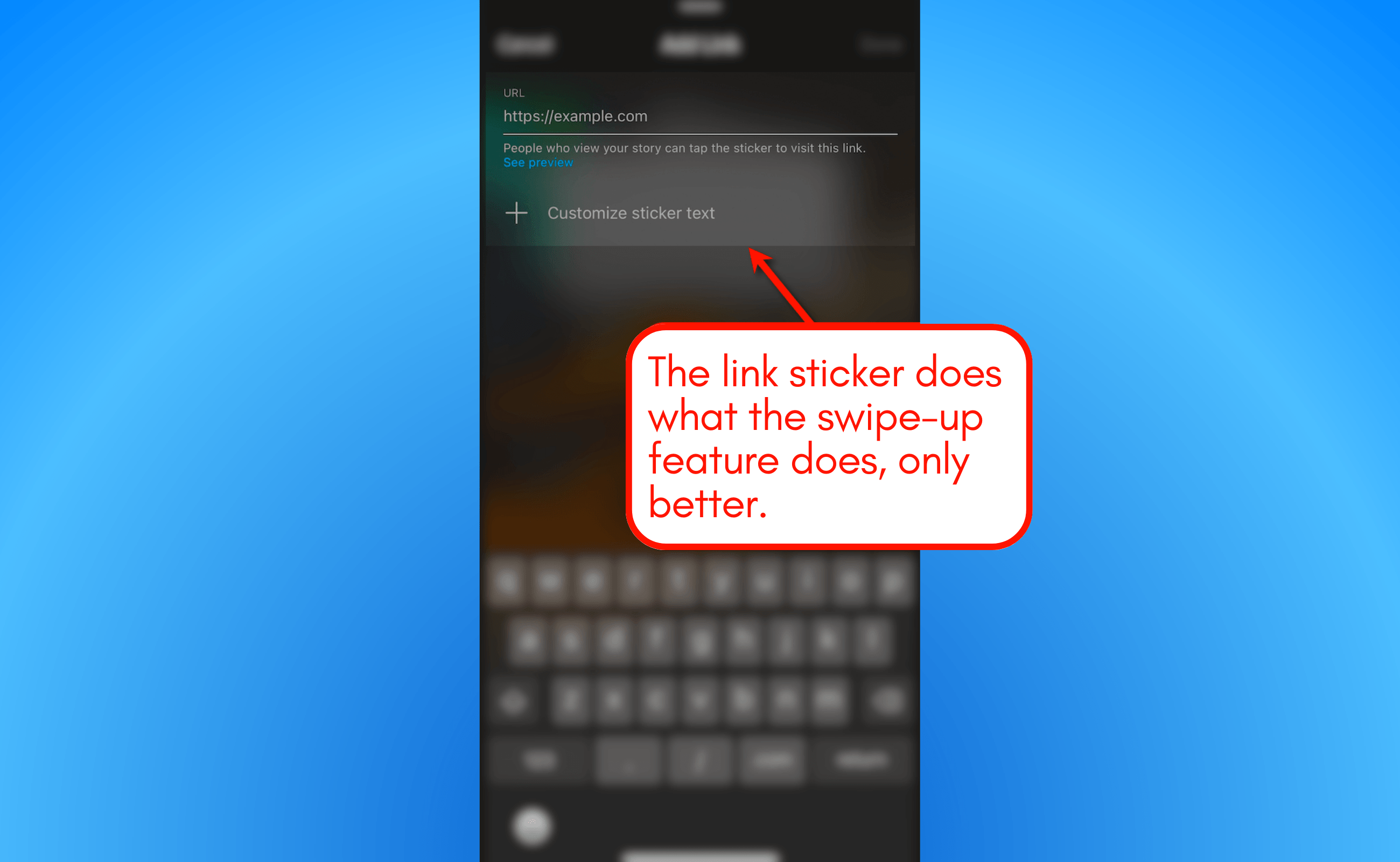 If you're managing a personal account, reaching 10k followers on Instagram will put your client as a "micro-influencer" on other brands' radar. This opens up new monetization opportunities for both your rising star client and your agency for managing brand partnerships and promotions.
Just be sure you know how Instagram branded content works to help your client thrive as an influencer.
Suggested Article: Best Questions to Ask on Instagram Story for Brands
Instagram Milestone 6: 20k Instagram followers
20k followers on Instagram may not be your endgame. But once you hit this milestone, you can be sure that you've figured out an Instagram marketing strategy that works for your client.
If you can help clients reach 20k followers on Instagram, you can definitely help them get more.
What's important is that you stay on top of their Instagram insights to make sure they have the best-performing content possible for every post. Apart from the built-in analytics tool on Instagram, consider using a unified social media management platform like Vista Social to manage your content strategy and track analytics—all in one place.
FAQs for growing Instagram followers
What happens when you reach 100 followers on Instagram?
Getting 100 followers on Instagram will enable insights data to be collected and tracked. Some of the stats you can monitor are follower growth, top countries, and content reach.
How many followers do you need to get verified?
There's no specific number of followers that verifies Instagram accounts. Verification only works for accounts that represent a real public figure or renowned brand and successfully applied for Instagram verification.
Is 5,000 followers on Instagram a lot?
If you have 5,000 followers on Instagram, you have more followers than the majority of other users. It can be a lot depending on how you engage and monetize your following.
Suggested Article: How to Get Followers on Instagram Without Following
Get more Instagram followers
Ready to hit these important Instagram milestones?
Be equipped for the job using an all-in-one social media management platform like Vista Social. It can help you automate your Instagram posting schedule, listen to brand mentions, manage conversations, track analytics, and more.
Get started by creating a free account here.