Squeeze the most value out of your video content by learning how to repost a Reel on Instagram.
In this IG Reels tutorial, we'll cover three ways to repost Instagram Reels and maximize user engagement.
Let's get started.
(Must read: IG Reels Tutorial: The Ultimate Guide [Tips, Steps, Tools])
Table of Contents
How to repost a Reel on Instagram
There are three ways to repost Instagram Reels.
You can repost an Instagram Reel as a Story, share a link to someone else's Instagram Reel, or re-upload your client's own Reel.
Follow the instructions below to learn how to repost Instagram Reels using all methods.
1. Find share-worthy Reels (from other profiles)
Launch the Instagram app and head to the Reels section by tapping the Reels icon at the bottom menu.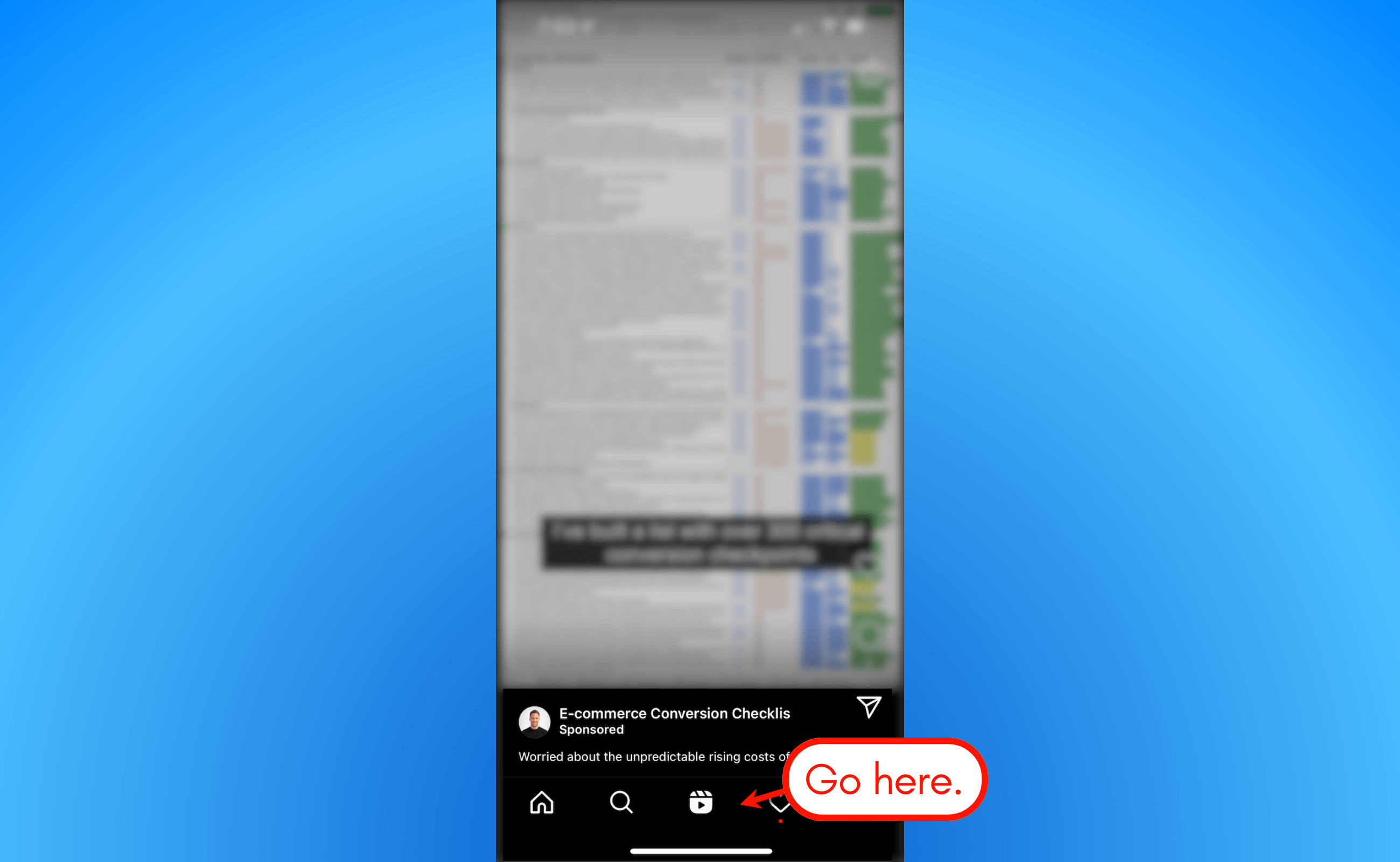 To look for Reels about a specific topic, use the search tool instead and enter a keyword or hashtag.
Suggested Article: 487+ Best, Most Popular, Viral Hashtags for Instagram this 2022
Reels are indicated with an icon in the bottom-left corner of the thumbnail.
Once you find a share-worthy Reel, decide on a reposting method that fits your Instagram content marketing goals.
Remember to discuss this strategy with your client before you make your move.
Marketing with Instagram Reels as an agency, especially for client campaigns, requires close collaboration. It may also involve an air-tight approval process if you're in charge of creating video content for Reels.
Suggested Article: Most Viewed Instagram Videos that SMM Agencies Can Learn From
2. Repost Reels using Instagram Stories
To repost Reels as Instagram Stories, open the Reel and tap the 'Send' button (paper airplane icon).
Take note that you can do this with someone else's Reel or your own Reel. The "send Reel" tool is identical regardless of who owns the content, which means the steps in reposting Reels to Instagram Stories remain the same.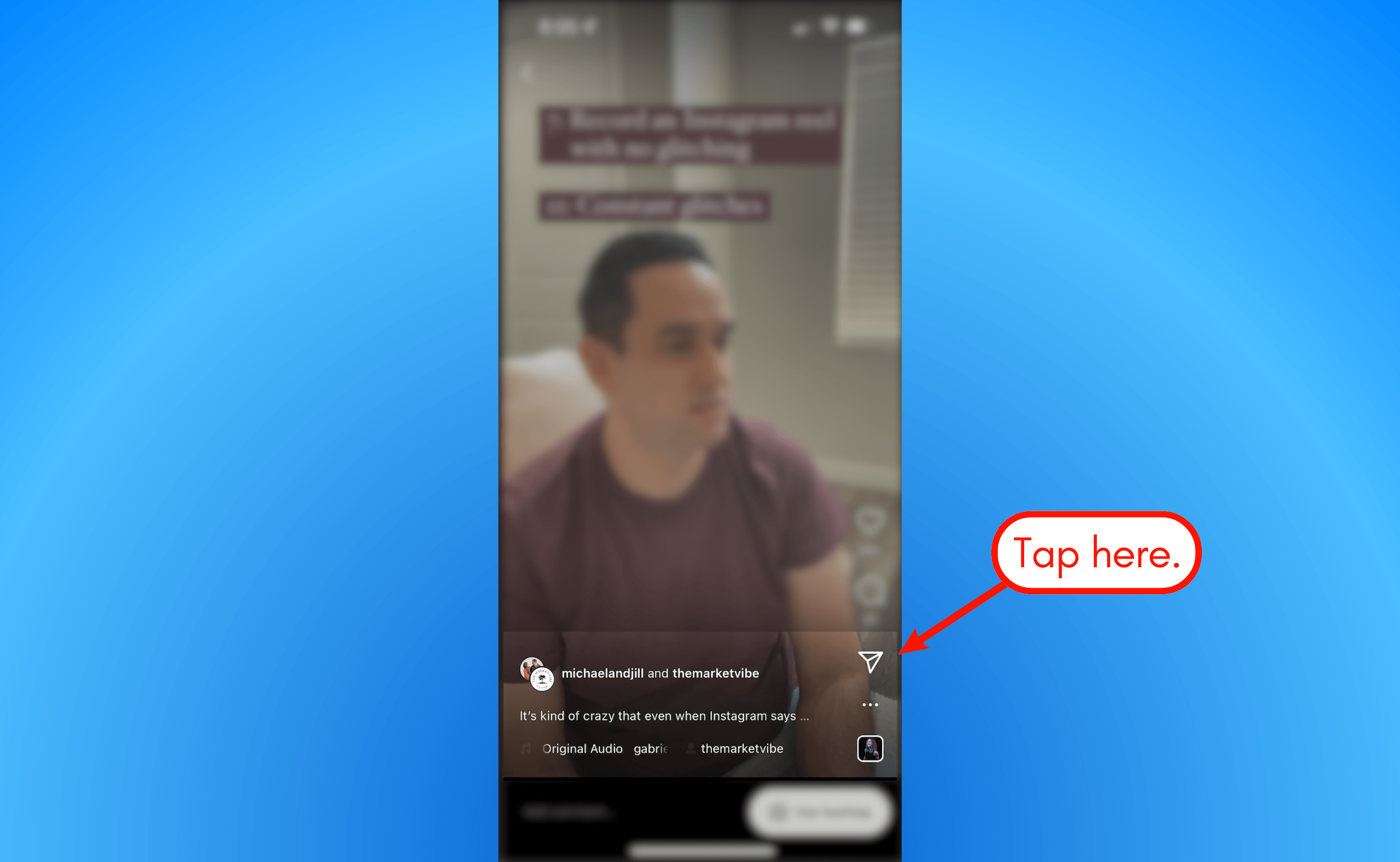 Select 'Add reel to your story' from the pop-up menu. This lets you share the Reel to Instagram Stories rather than forward it to a contact.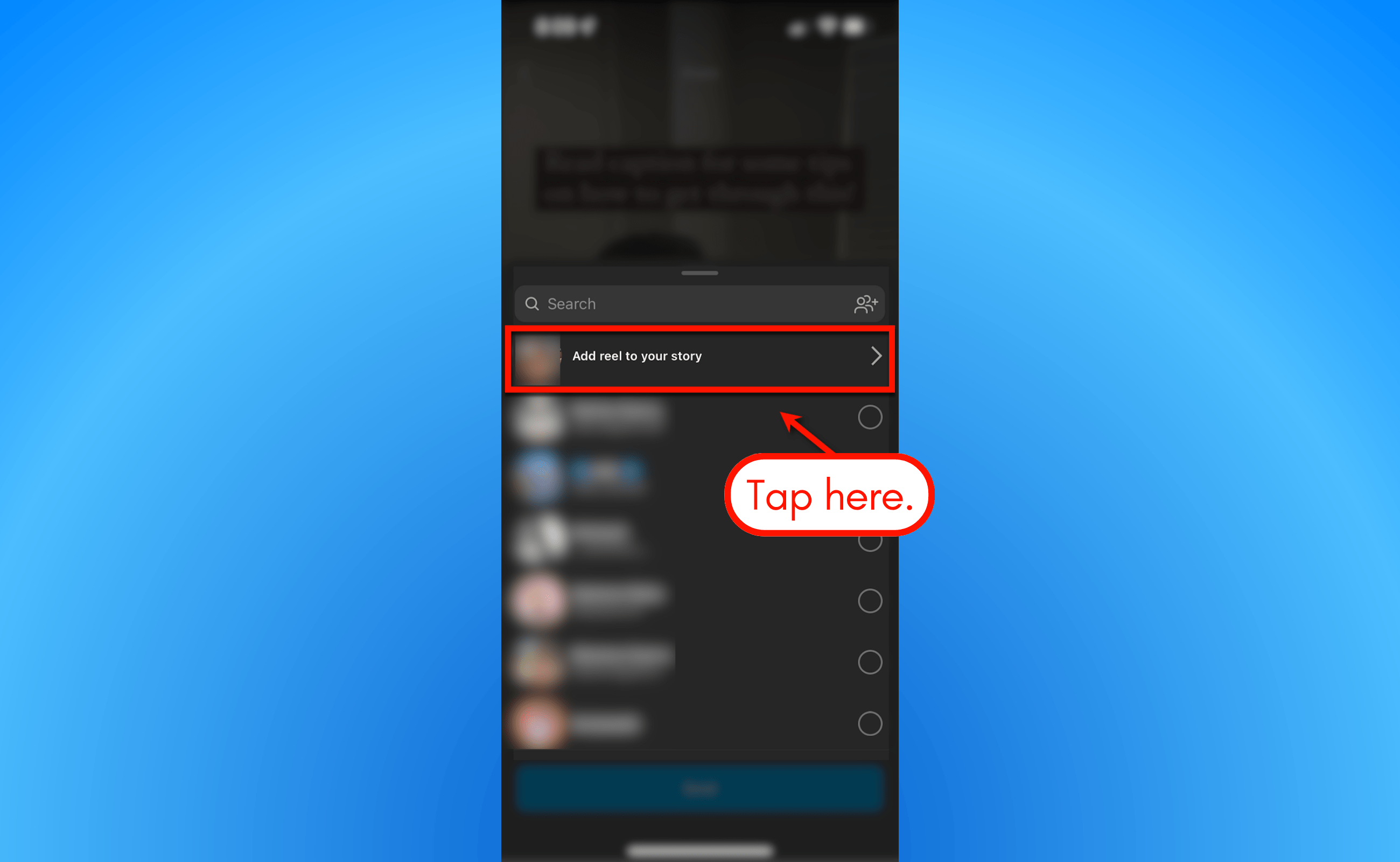 Use the Instagram Story editor to personalize the Reel based on your client's needs. You can tag other accounts, add text, and use interactive stickers like polls, links, and questions.
Suggested Article: 142+ Instagram Poll Questions to Ask Your Followers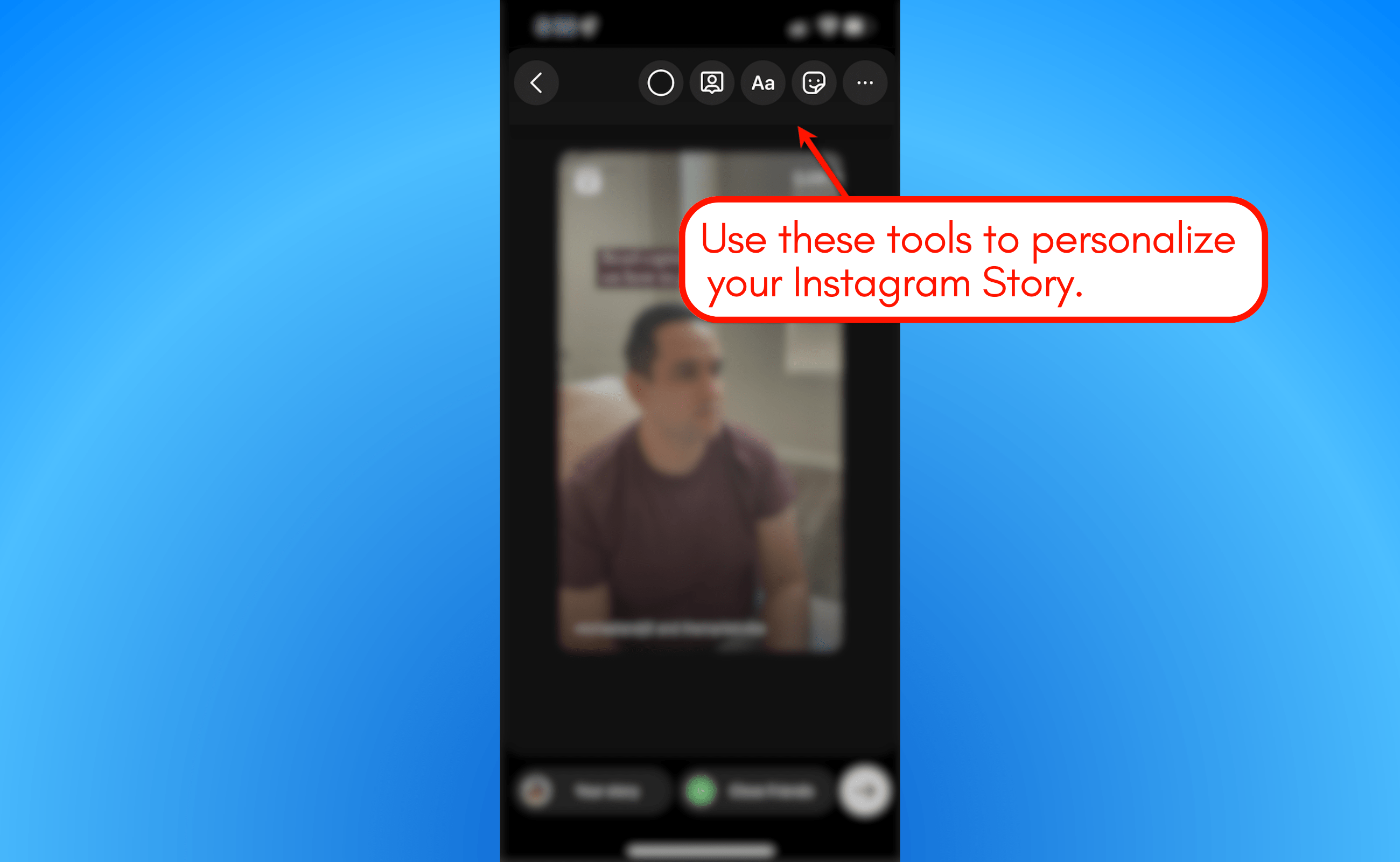 Once you're happy with your customizations, finish sharing your Story by tapping 'Next,' selecting your sharing preferences, and tapping 'Share.'
Important: If the Reel you shared is longer than 15 seconds, users need to tap once and tap 'Watch reels.' Instruct readers on how to get the full-view Reel with an overlay text.
Suggested Article: Best Questions to Ask on Instagram Story for Brands
3. Download the Reel you want to repost
If you want to repost your client's own Reels on Instagram, fire up the Instagram app and head to their Instagram account profile.
Navigate to their Reels tab and open the Reel you want to Repost.
Brought to you by
Try Vista Social for Free
A social media management platform that actually helps you grow with easy-to-use content planning, scheduling, engagement and analytics tools.
Get Started Now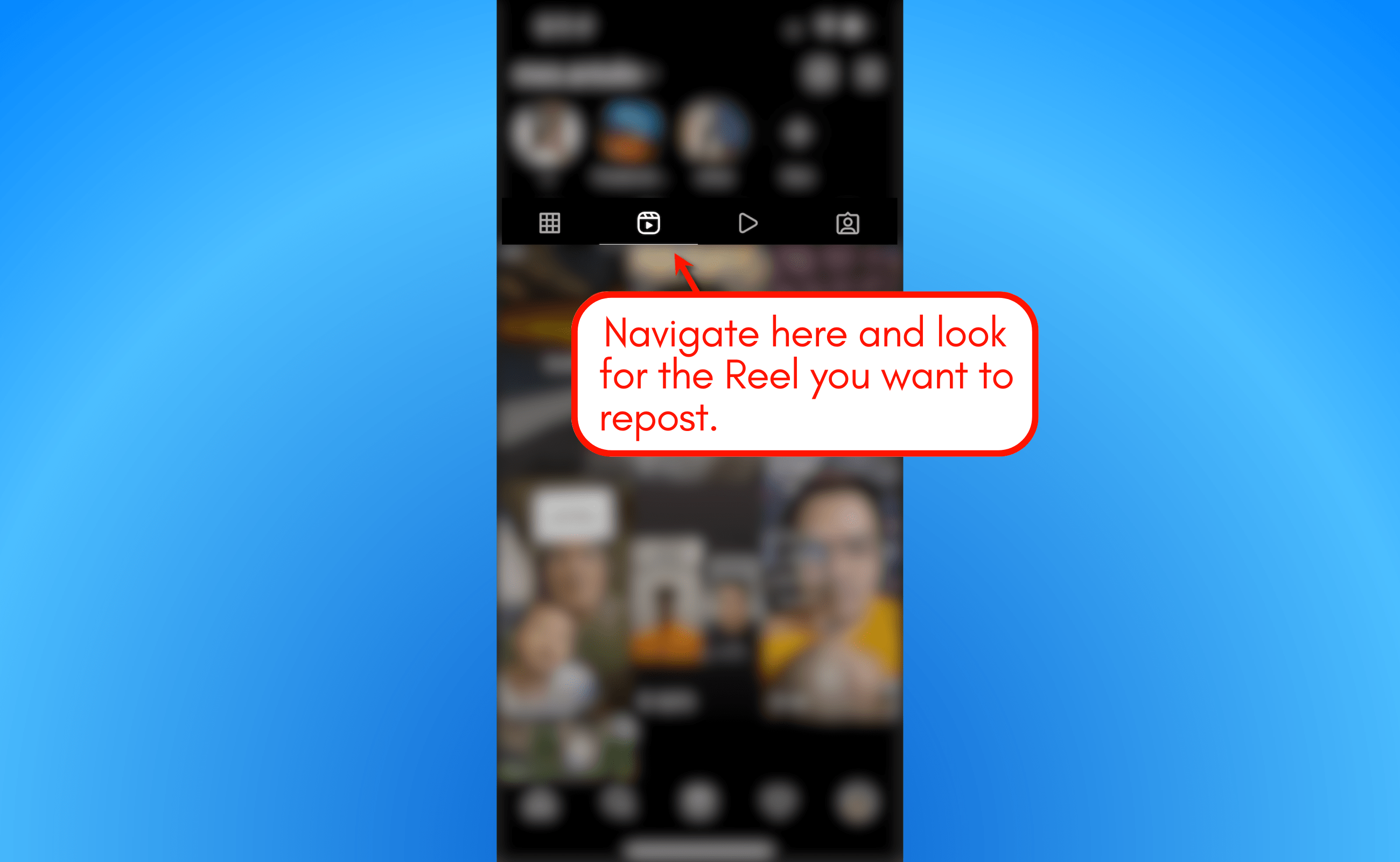 On the Reel viewer, tap the three dots menu button and select 'Save to Camera Roll.' This saves the entire Reel to your device.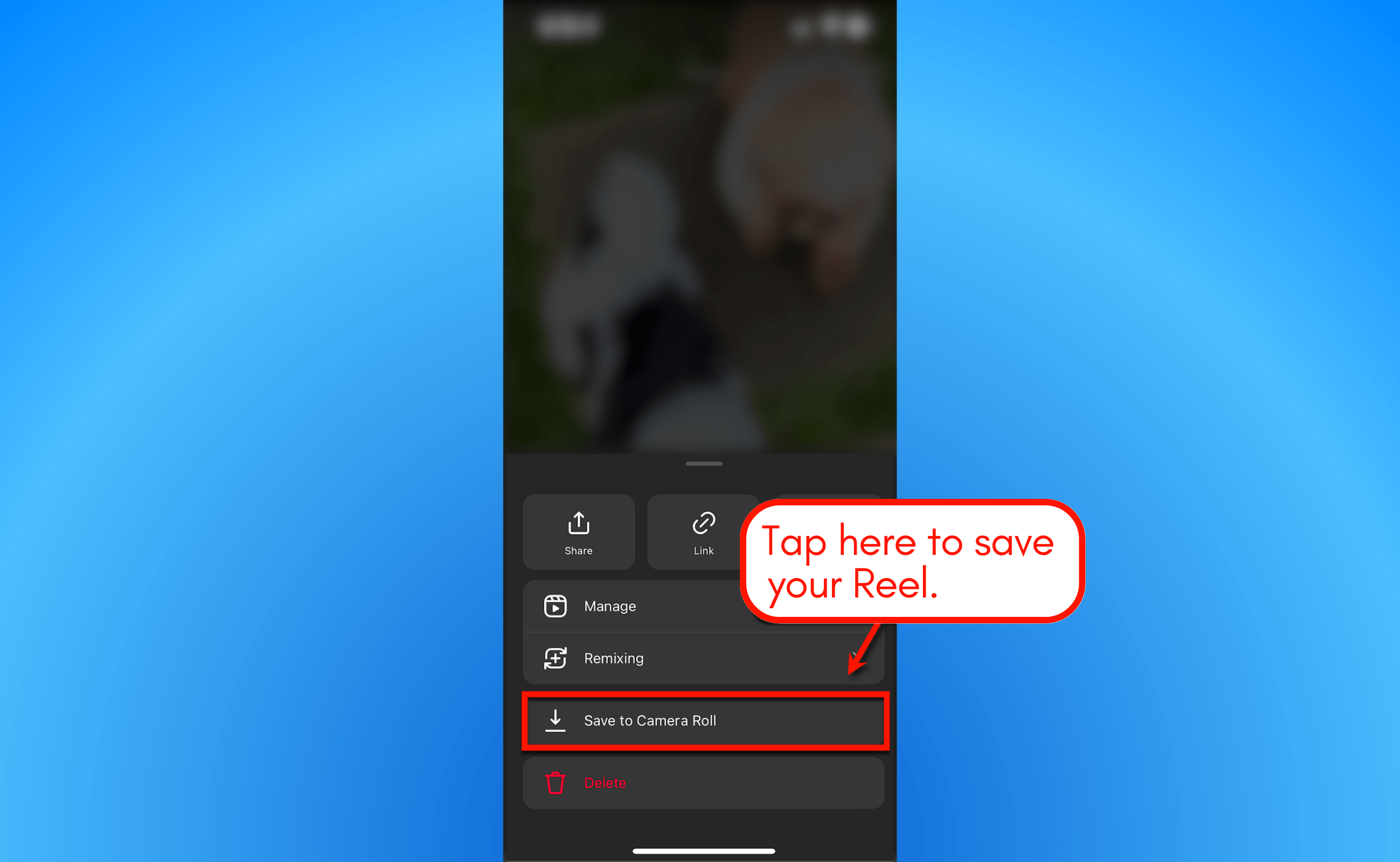 You can repost this Reel directly through the Instagram app. However, a better approach is to schedule Instagram Reels using optimal posting times to maximize engagement.
4. Schedule Instagram Reels with Vista Social
Vista Social is a powerful social media management platform packed with features that bring out the best in your social media content. It lets you build an automated posting schedule, track social media analytics, listen for brand mentions, manage direct messages, and more.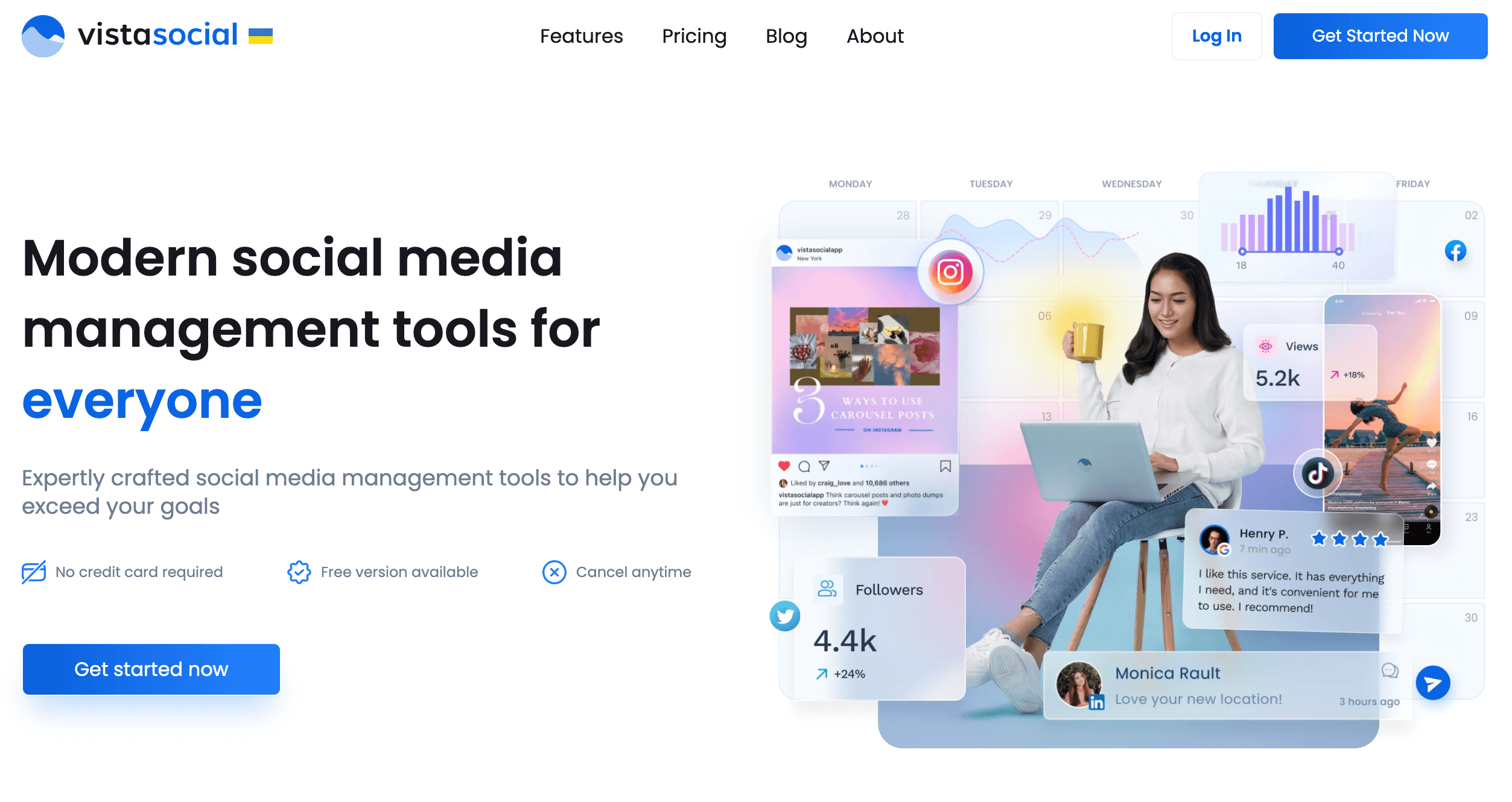 After saving your Reel to your device, move it to your computer using a cloud storage service or external storage device. Once in, launch Vista Social, click 'Publish,' and select 'Publish a single post.'
Use the Publish tool to create your Reel repost. Write a description, select your hashtags, and upload your Reel video by clicking the 'Add video' button.
Suggested Article: 431+ Best One-Word Instagram Captions to COPY & PASTE! [2022]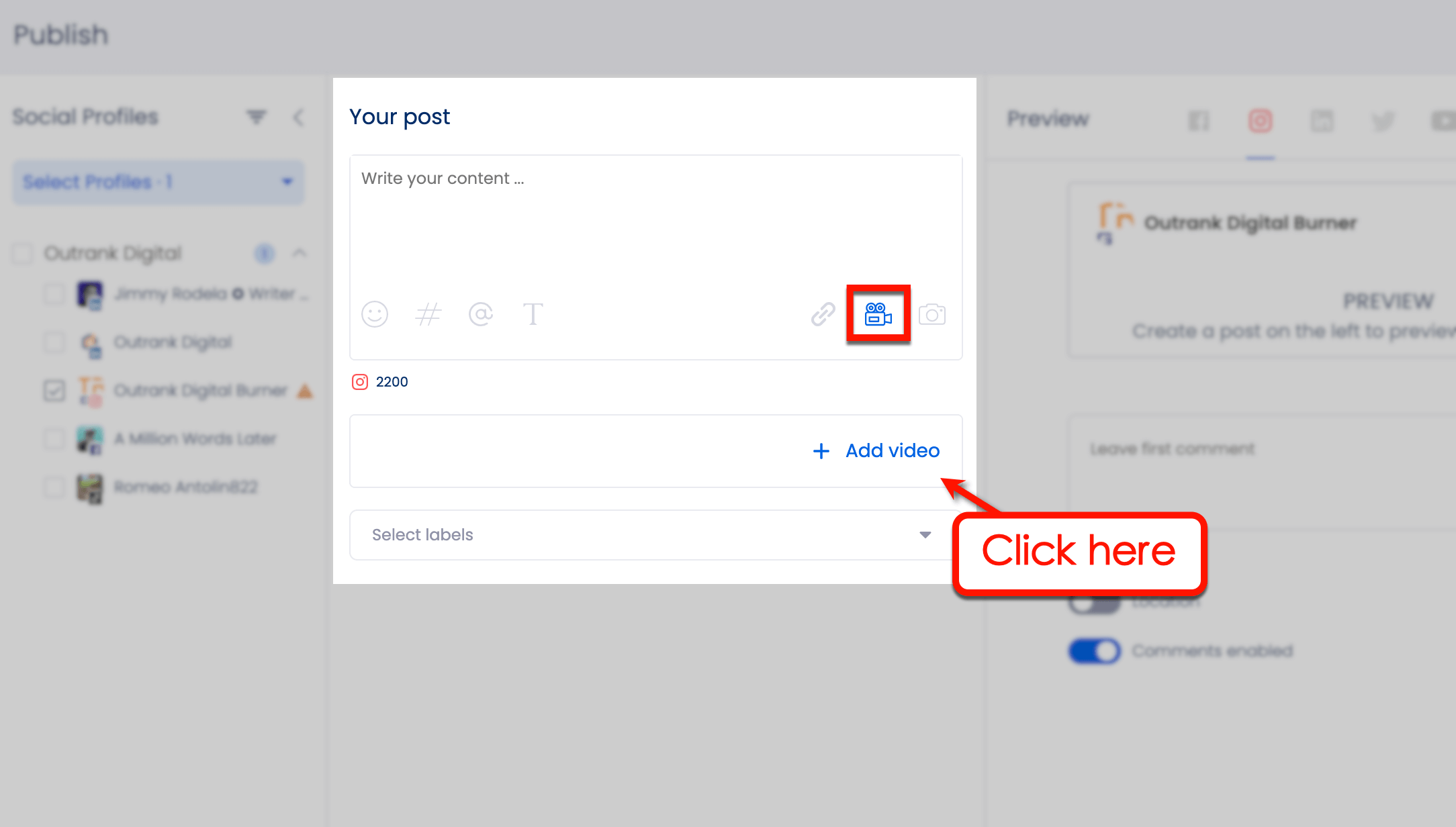 Ensure 'Reel' is selected in the "Publish as" drop-down menu. This prompts Vista Social to repost your video as a Reel and not as a regular feed post.
Before clicking 'Next,' select 'Schedule' or 'Add to queue' if you already created an automated posting schedule for Instagram. Set a posting schedule on the next page or select one of the recommended posting times to finalize your Reel repost.
Here are other settings you can modify when reposting through Vista Social:
Show Reel in Feed: Show or hide the Reel on your client's profile feed for their followers to see.
Location: Turn on location information for your Reel.
Comments enabled: Enable or disable comments on your Reel.
Leave first comment: Automate the first comment on your Reel—great for fitting in more hashtags.
Suggested Article: How to Get Followers on Instagram Without Following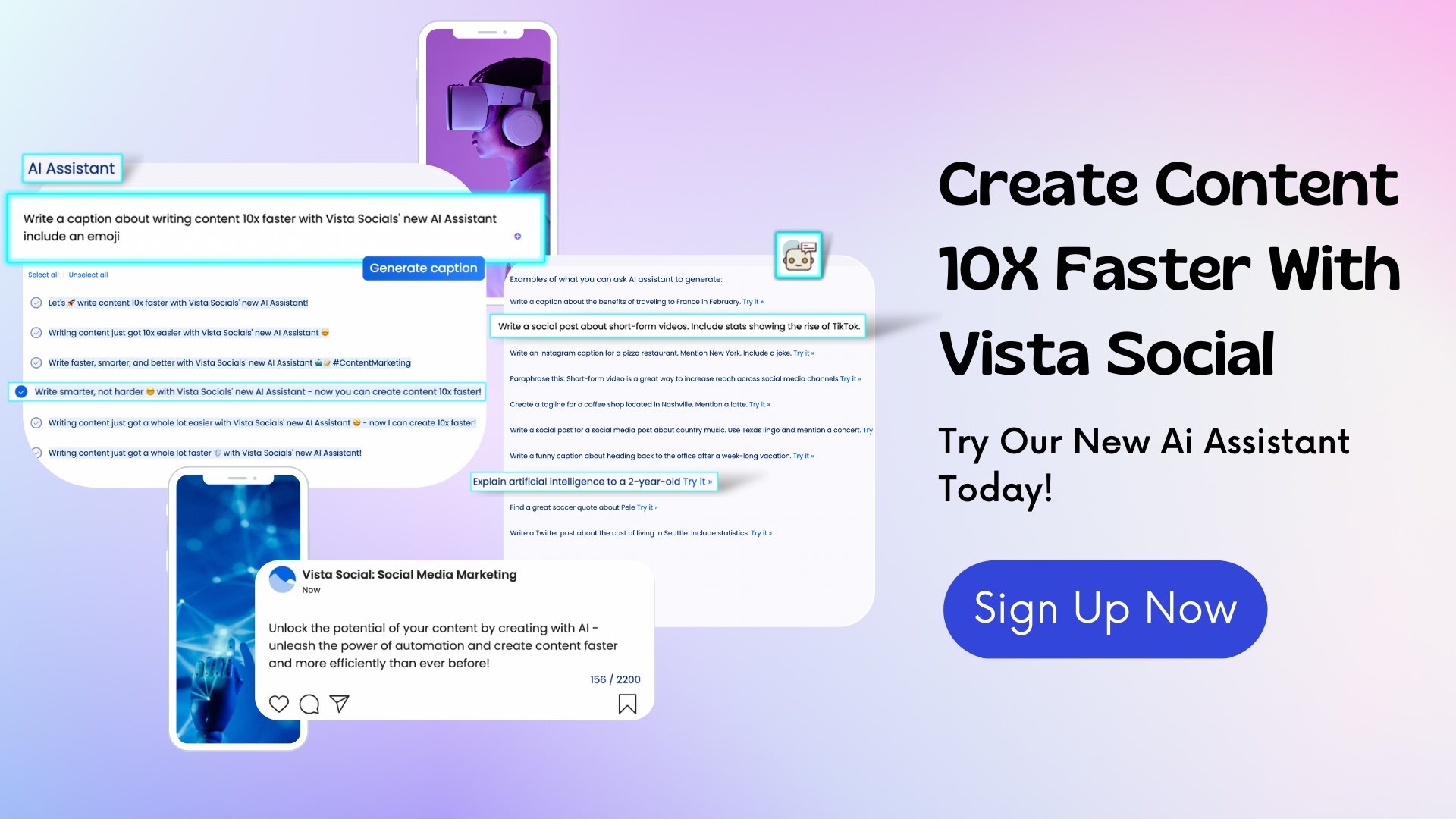 Ready to give your content workflow and posts a major upgrade? Try AI Assistant powered by ChatGPT today! 🤖💙
5. Share a link to Instagram Reels
Another way to repost Instagram feed posts and Reels is to share them on other social media platforms.
The manual method is to obtain the Reel's URL, go to the other social media platform, and create a post by pasting the link. For better results, use Vista Social to streamline and schedule your post across all channels.
On mobile, get the Reel link by opening the three dots menu and tapping 'Link.' On a computer, simply copy the URL from your browser's address bar.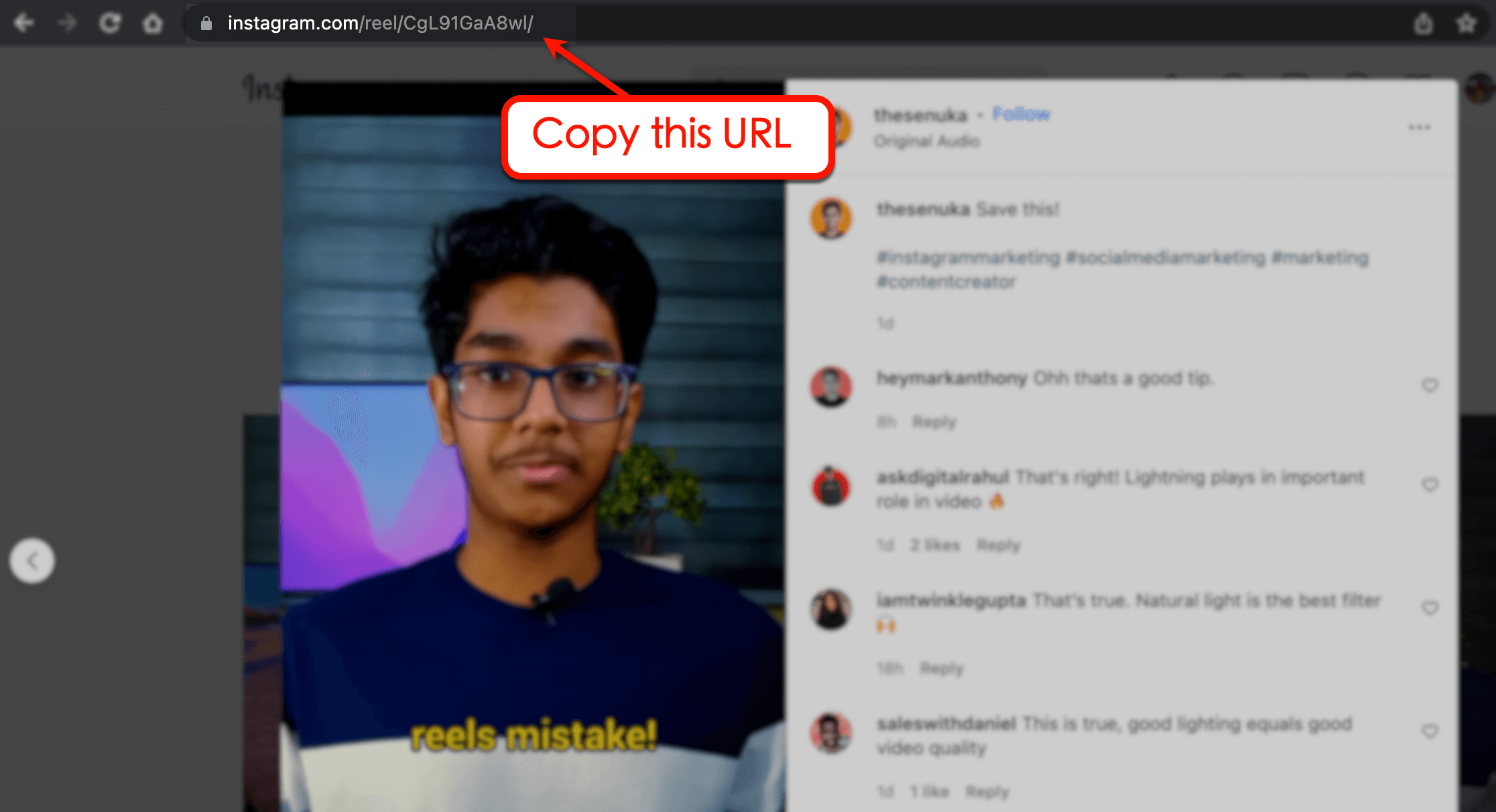 Use the steps outlined in the previous step to schedule a new post. Only this time, click the "Insert URL" button and paste Reel's link into the "Link URL" field.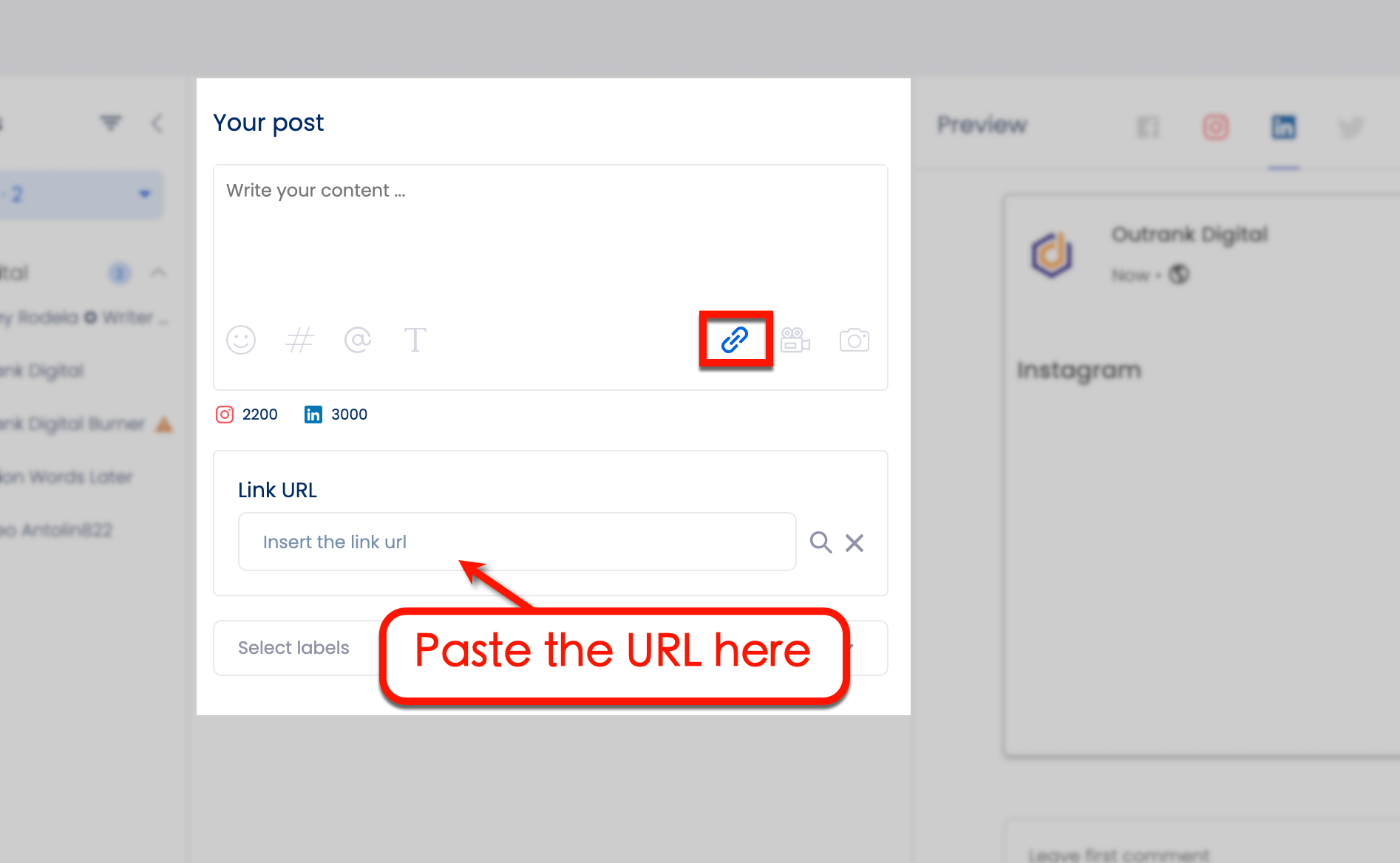 Best practices before reposting a Reel on Instagram
Check out these best practices to make the most out of your Instagram Reel reposts:
Use both Instagram Reels and Stories. Instagram Reels vs Story provide different benefits that any agency can benefit from. Re-share Instagram posts using both to unlock the maximum engagement potential of your content.
Trim your Instagram Reels if needed. The best Instagram Reels length sits between three and 18 seconds. In most cases, you can shorten a Reel by clipping a few seconds off the intro.
Borrow inspiration from high-performing Instagram Reels. Improve your future Instagram Reels by borrowing ideas from top competitors. Other Instagram Reels examples from popular social media brands can also give you ideas on video formats, hashtags, and effects that win the audience's attention.
Suggested Article: Content Pillars for Instagram: Examples, Tips, And Steps
Schedule Reel reposts like a pro
Repost Instagram Reels more effectively using a fully-automated scheduling platform like Vista Social.
Vista Social is the first social media platform that supports direct publishing for Instagram Reels.
Unlike other apps that only automate posting reminders, Vista Social schedules and publishes Instagram feed posts and Reels—no manual effort necessary.
See Vista Social in action with a free account today.