When you have a go-to list of profiles for Instagram inspiration, developing a winning Instagram marketing campaign for your clients becomes waaay easier.

No longer will you start or conceptualize ideas from scratch.
Just log in to your IG tools to conduct competitor research, or better yet, check out your go-to IG profiles to see what they're doing and build upon their strategies.
After all, if the Instagram profiles you're taking inspiration from managed to win the approval of thousands of IG users, then they must be doing something right.

Below are nine Instagram profiles you can benchmark and take inspiration from to create winning Instagram marketing campaigns.
9 Instagram inspiration ideas for social media marketing agencies
Here are some of the best Instagram accounts you can refer to for campaign inspiration:
1. Dain Walker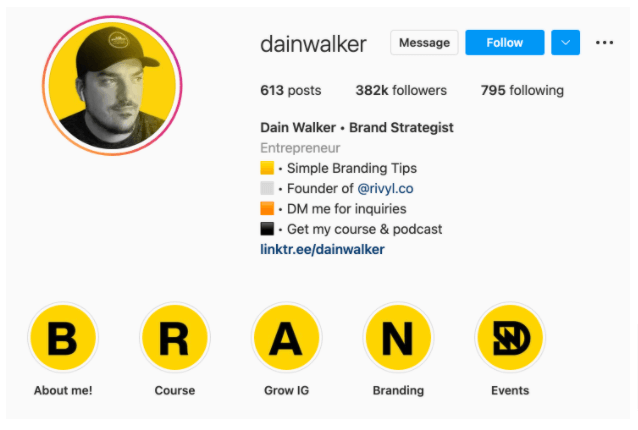 One look at Dain Walker's Instagram account and you'll know that he knows branding.
It's not just because he spelled out the word "brand" using story highlights.
Apart from the creative profile description, Dain Walker knows how to create an impactful and recognizable visual experience. He does so using a consistent design language that gives Instagram users a distinct feeling when viewing his page.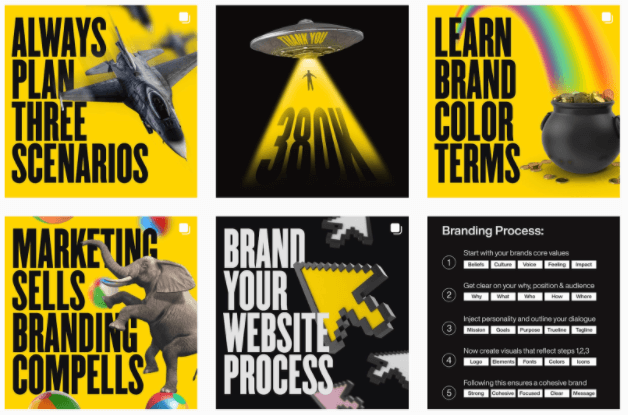 Remember, ideas are up for grabs from popular Instagram influencers.
Show your clients that you're willing to go the extra mile by doing what the best Instagram influencers do. In Dain Walker's case, a nice strategy to take home would be the clever use of Instagram Story highlights.
2. Neil Patel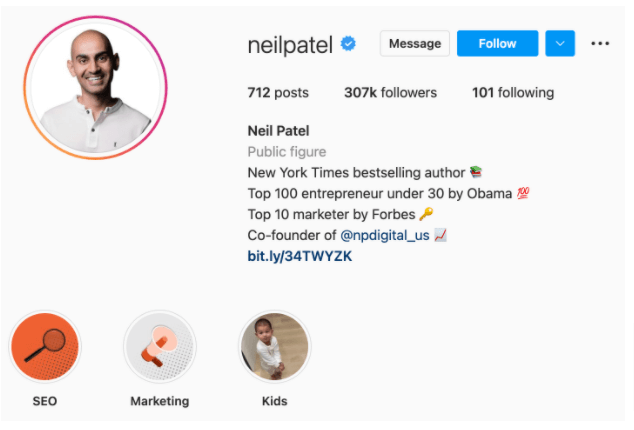 Here's a face that any self-respecting digital marketing agency should be familiar with.
Neil Patel has a pretty straightforward Instagram content strategy: stand in front of the camera and drop some inspiration bombs.
As good-looking as he is, Neil's face isn't the reason why he's number two on our list. Rather, it's because his Instagram account is a goldmine of marketing tips and invaluable wisdom for agencies.
His strategy in humanizing his brand is also nothing short of commendable. Unlike other thought leaders who rely on humor and conversational content, Neil features a dedicated Stories highlight named "Kids"—the contents of which you can probably guess.
3. National Geographic Travel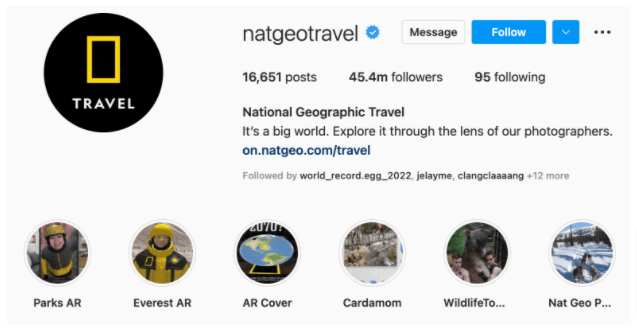 If there's one thing National Geographic Travel is known for, it's their ability to publish inspirational photos worth pondering over.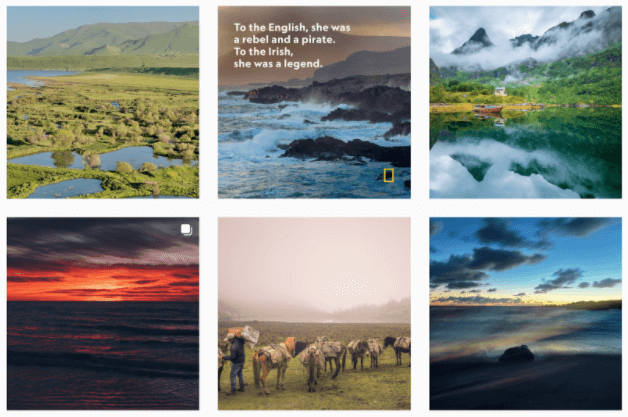 Marketing agencies can observe their photos and occasional captions to get ideas and inspiration. Their Instagram account is also a great stress-reliever for marketers who are in desperate need of a mental break.
4. Russell Brunson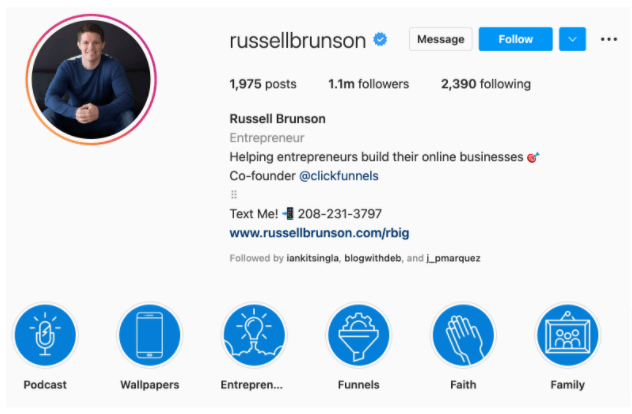 Marketing expert and success story, Russell Brunson, strikes the perfect balance between branded and authentic, personalized content.
Russell's Instagram account features a collection of motivational quotes combined with relatable photos about his personal life.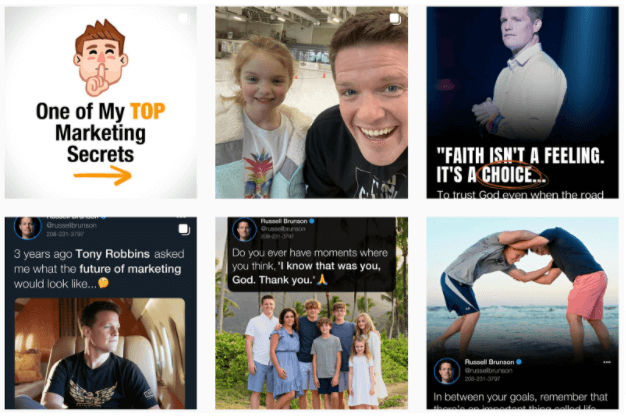 His brand messaging revolves around practical tips for marketers and helping them achieve their best selves.
But regardless if your agency needs marketing inspiration, post ideas, or just a breather from the daily grind. Russell Brunson's page is one of those Instagram accounts that have something for everything.
5. Car News Network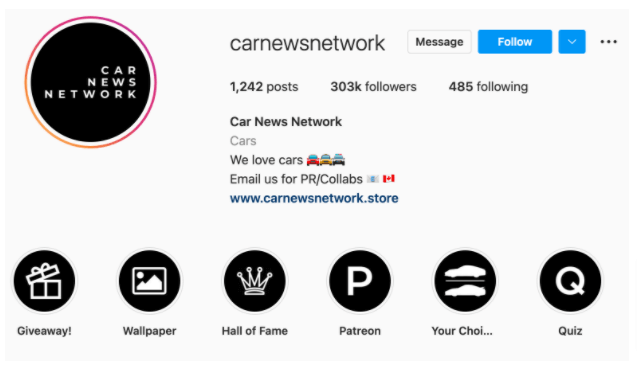 The Car News Network Instagram account does a great job of engaging the car enthusiast community.
There are a couple of things they do right when it comes to their strategy.
First, they know a thing or two about the best questions to ask on Instagram story and posts. This makes them masters in stirring up audience engagement.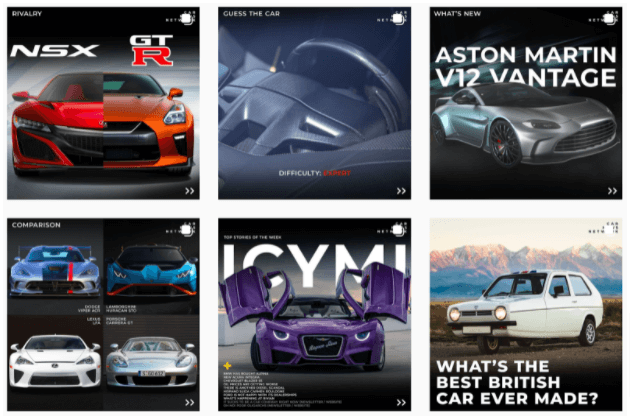 Second, they leverage the power of social media contests—giving stuff away for free in exchange for social reach.
Finally, they know how to create and design posts that accentuate the subject's unique features and aesthetics.
In short, marketing agencies can tune into their account to get ideas for photos, questions, and giveaways.
6. The Funkie Flower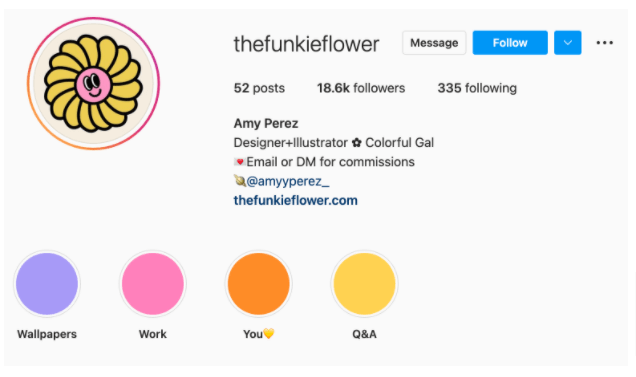 The Funkie Flower by graphic designer Amy Perez can inspire people in two ways.
As a graphic design page, it can help agencies come up with vibrant post ideas that their clients will love. The Instagram account also has no shortage of inspirational quotes about a person's career, fashion, dreams, motivation, friends, and more.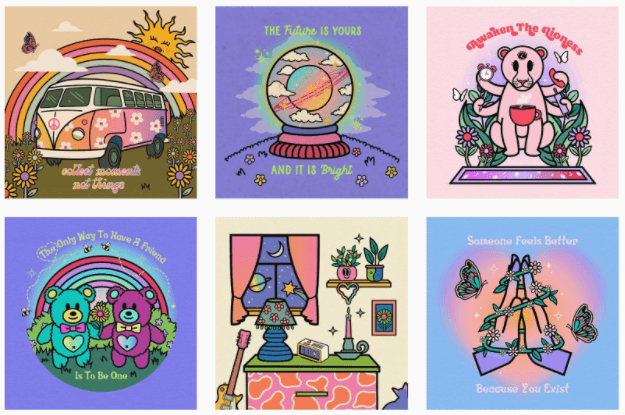 It doesn't matter if you're looking for design prompts or uplifting quotes to relieve stress. The Funkie Flower is one of the fun Instagram accounts you should visit.
7. Career Contessa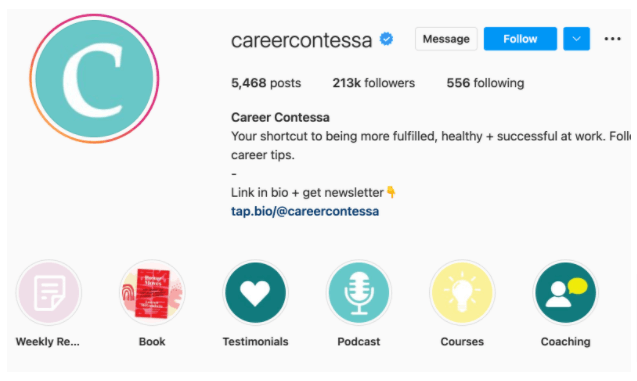 Career Contessa is a brand created by and for ambitious women who want to succeed in business and career life.
It was founded by girl boss Lauren McGoodwin with the vision to inspire people, specifically women, through practical advice and tips based on success stories.
Despite the theme of women empowerment, people of all genders can benefit from their inspiring Instagram accounts.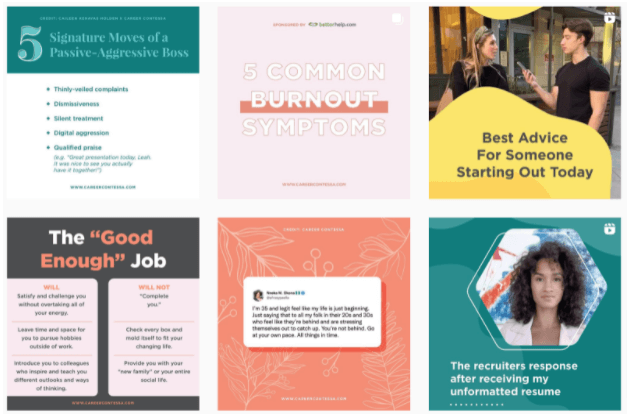 Their Instagram feed contains informative photos and videos that can help you attain success in your endeavors.
They don't have the most viewed Instagram video on the platform, but their content is definitely among the most informative.
Instagram marketing agencies can primarily source graphic design ideas from their page. On a personal level, marketers can head to their page for motivation and tips for career improvement.
8. The Good Quote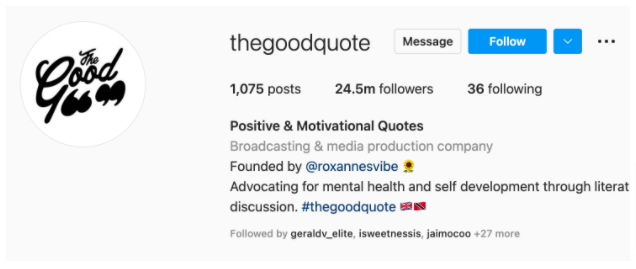 If you're looking for motivational quotes, The Good Quote is one of the best Instagram accounts to follow.
Their Instagram page is filled with quotes about anything like life, fulfilling your dreams, body positivity, motivation, and everything in between. Some can make you laugh while others will make you feel more focused and inspired than ever.
The Good Quote also proves that you don't always need brilliant visuals to spread positive messages and great stories. Their Instagram photos include screenshots of quotes and relatable life stories from the world's creatives—content that you can easily create and queue for bulk scheduling.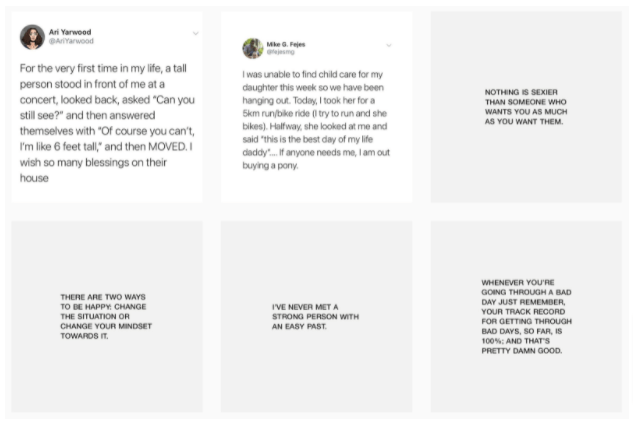 9. Marketing With Josh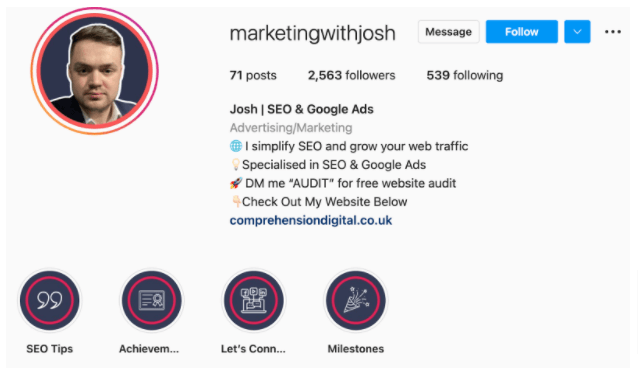 Joshua Halse of Comprehension Digital created the underrated Instagram page, Marketing With Josh.
As the name suggests, it's an excellent source of inspiration and practical tips for marketing agencies. Its content will point you to resources where you can learn anything, from the importance of influencer marketing to essential SEO tips.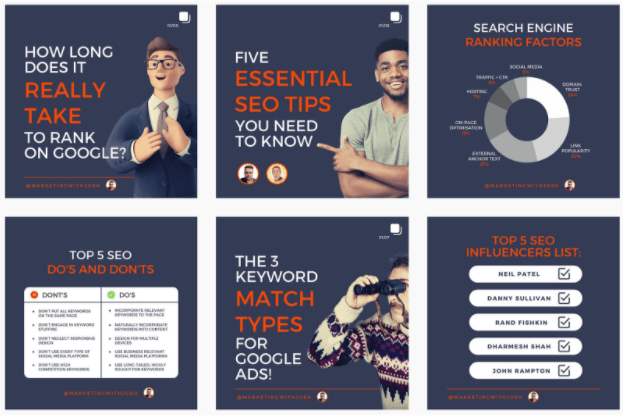 By the way, there's something every marketing agency can learn from Joshua's Instagram automation playbook.
Using a WordPress plugin, his website automatically pulls and presents images from his Instagram page. This is a great cross-promotion strategy that allows him to send traffic from Comprehension Digital to Marketing with Josh and vice versa.
Mold your Instagram marketing strategy with Vista Social
Getting Instagram inspiration should be a fun and easy experience.
But let's face it, Instagram doesn't have the most intuitive search feature in the world.
With the pages above, your inspiration tank should be topped up for a long time. All that's left to do is use these ideas and put together a strategy using an all-in-one social media marketing platform.
Before you head out, remember that Vista Social offers a free plan that provides enterprise-level tools without breaking the bank. Click here to get started today!