A social media playbook helps agencies stay consistent with their content development, engagement protocols, and marketing strategies.
It ensures every piece of social media content you publish is created for the right people, on the right platform, in the right way, and towards the right goals.
So, why don't you have one?
We get it—most digital marketing agencies are up to the eyeballs with work.
You're most likely flooded with building your social media strategies for your clients, researching target audiences, or looking for Instagram tools among other software, to streamline your processes.
But remember, without a social media playbook, you're inadvertently hampering your team's efficiency. You'll compromise the consistency and execution of your social marketing tactics.
Continue reading to learn more about social media playbooks, why they're important, and how to build one like a champ.
Table of Contents
For agencies, a social media playbook is essentially a field guide that the team can follow to ensure the consistent implementation of marketing strategies. It includes guidelines on everything that goes into social media marketing, such as content strategy, community management standards, brand voice, audience personas, and analytics.
It's important for agencies to create a different social media playbook for each client.
The good news is, social media playbooks are not that hard to create.
Just launch a graphic design software like Canva or a slideshow app like PowerPoint and plug in the information you get by following the steps below: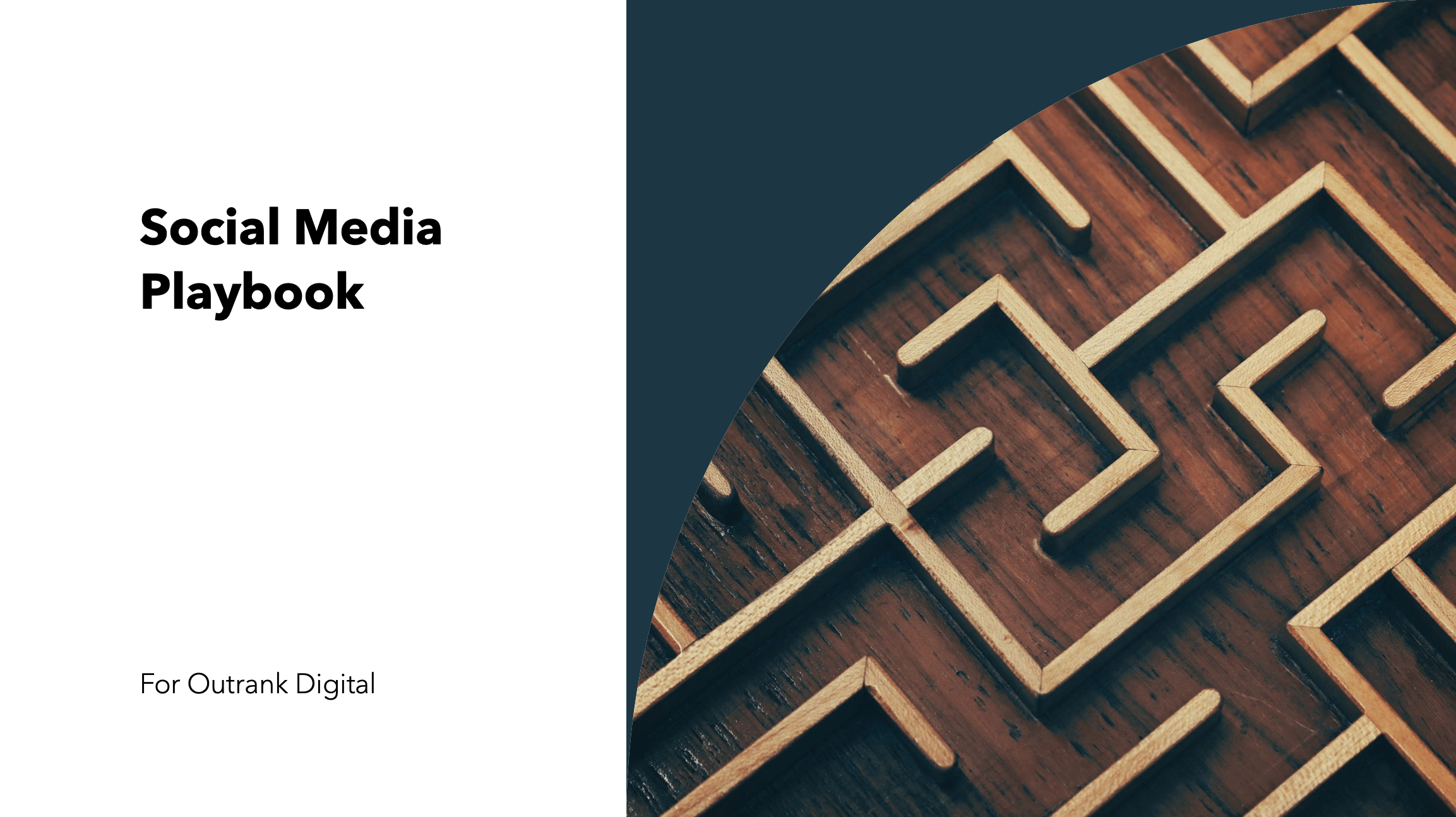 Here are 6 simple steps to help your agency create a social media playbook for clients:
1. Define their marketing goals
The first thing your social media playbook needs is a set of clearly-defined goals for your client.
Do they want to build buyer confidence and increase conversions? Do they want to build brand awareness and generate a recurring stream of traffic from social media?
Use existing data from your clients for projections that will make their social media marketing goals more realistic. The more specific you can get, the better.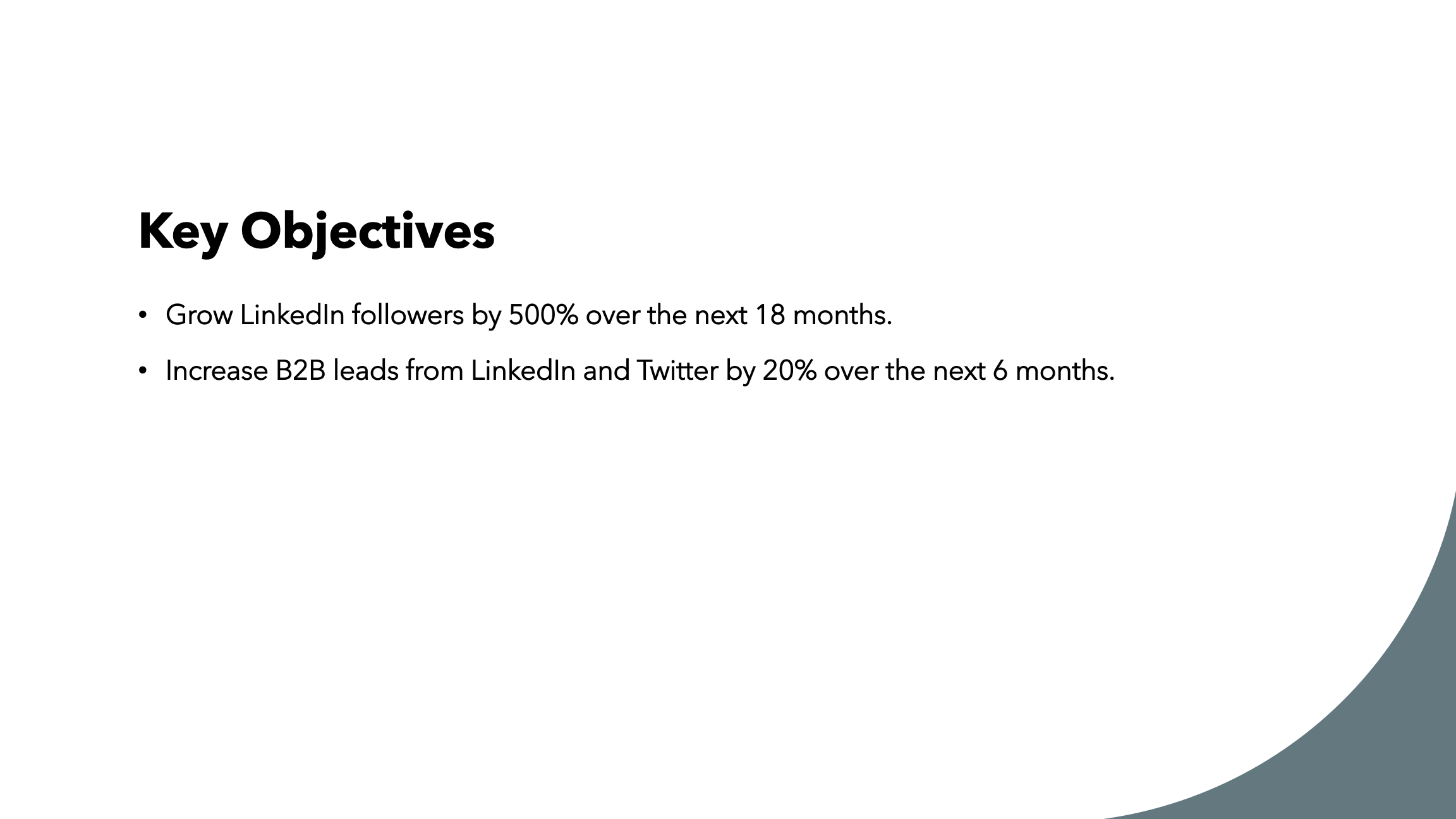 Defining these goals will help you maintain a steady trajectory as you identify the target audience, develop your content strategy, choose your social media platforms, and determine which metrics to track.
2. Create audience personas
After defining your client's business goals, the next order of business is to define the client's primary audience.
What are the problems they're trying to solve? How old are they, what do they do for a living, and what are their pain points?
Answer these questions and put them all together to build audience personas. These are fictional profiles that reflect your client's ideal social media audience.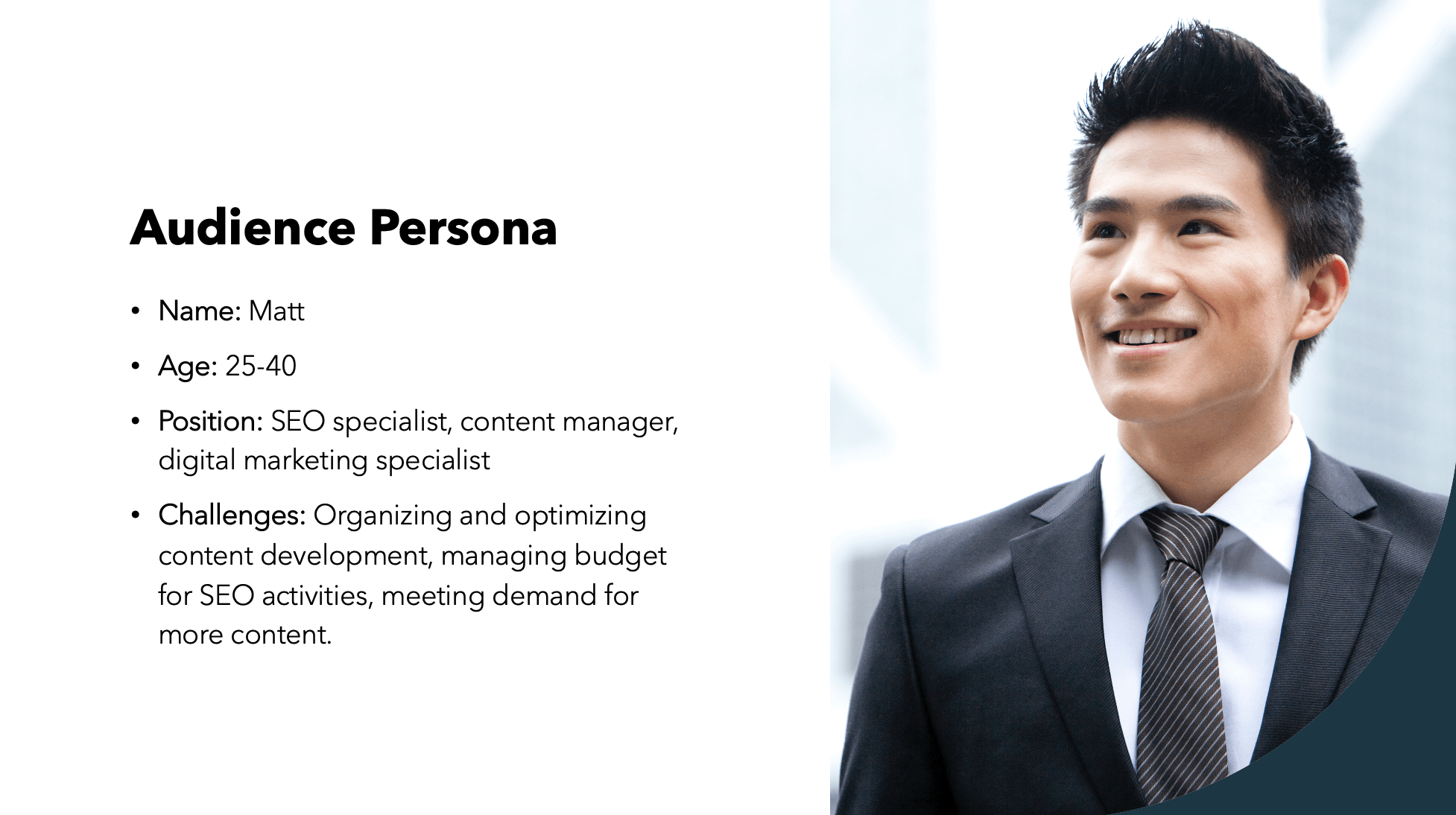 3. Plan your content strategy
When planning a social media content strategy, agencies need to worry about two things: content creation and content promotion.
In content creation, you primarily need to plan the content topics and content types you'll use. Start with content pillars that you'll use to model your client's social media content strategy.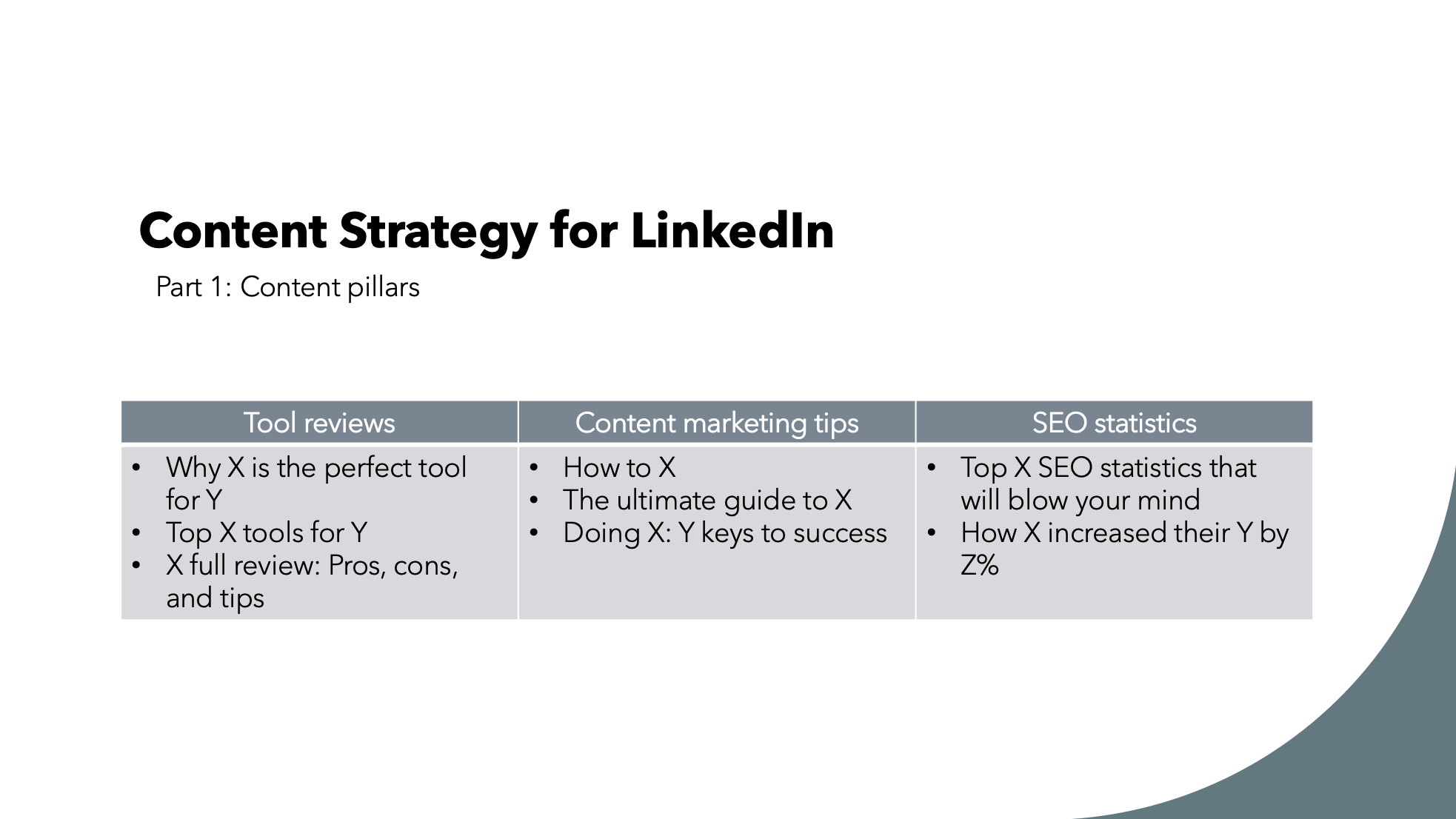 You also need to think about your client's brand voice guidelines, which are useful in creating captions for posts.
Be sure to cover the following when formulating your content creation strategy:
The appropriate language for each platform and audience group
Client's brand identity (conversational, formal, humorous, etc.)
Client's brand values
Unique aspects about the client and how to incorporate it into your messaging
Content promotion, on the other hand, is about which social media platforms you'll use and when to publish them. For this, refer to your audience personas to determine the best ways and times to reach them.
4. Establish promotion guidelines per platform
With your audience personas and content strategy ready, it's time for the finer details of your social media playbook.
You need to document promotion guidelines for the social media platforms your client will use.
Brought to you by
Try Vista Social for Free
A social media management platform that actually helps you grow with easy-to-use content planning, scheduling, engagement and analytics tools.
Get Started Now
For the sake of this guide, let's say you're an Instagram marketing agency. Your playbook should outline things like how to share a video on Instagram, what hashtags to insert, how to edit images, what fonts should headlines use, and so on.
Make sure team members get the message by creating a publishing checklist.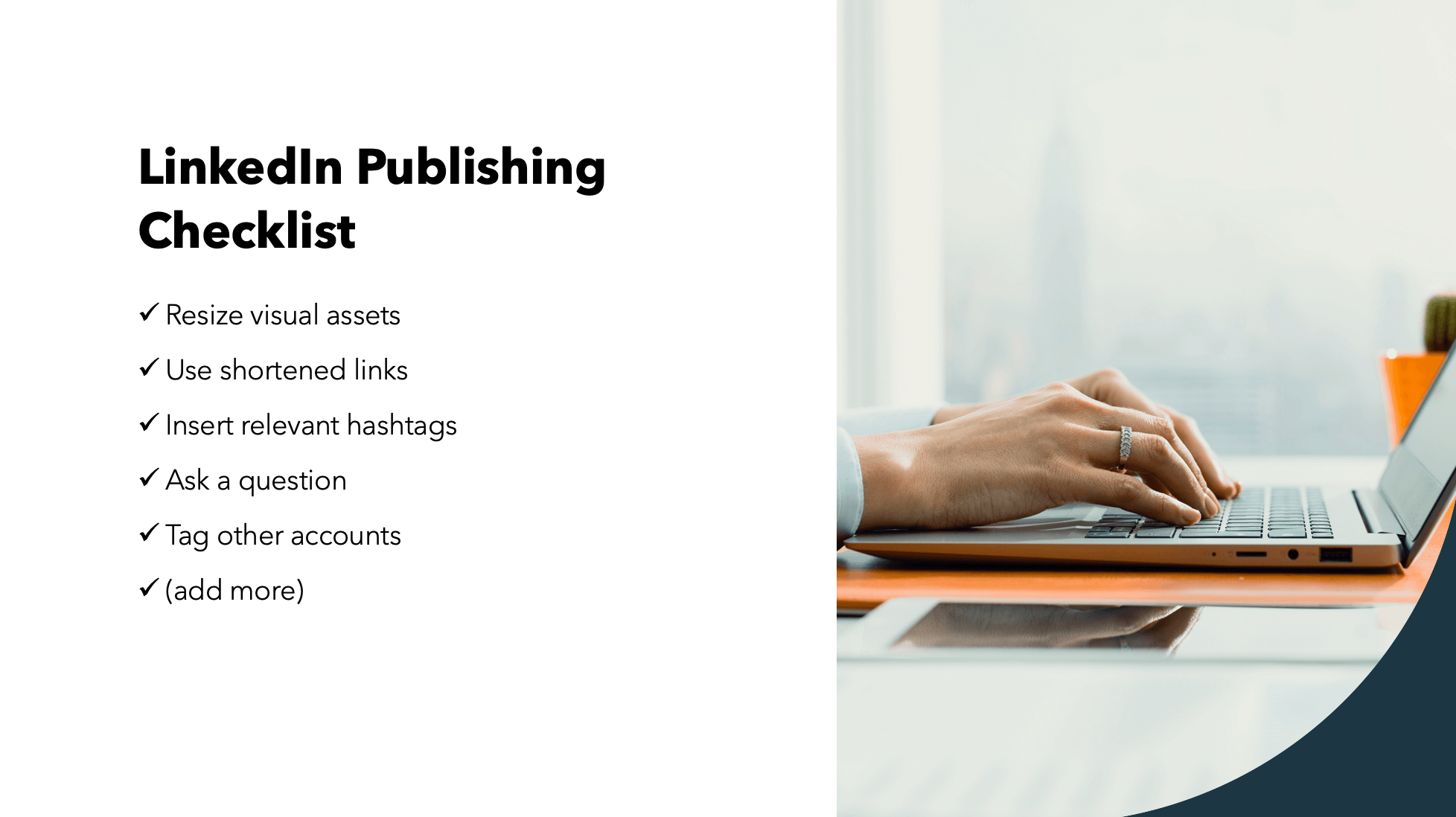 It's also important to create content calendars that visualize the publishing schedule of your clients.
Vista Social is a powerful tool that lets you plan an effective content calendar that also features automated publishing. Simply create an entity for each client, link their social profiles, and build your publishing queue from the "Publishing Settings" page.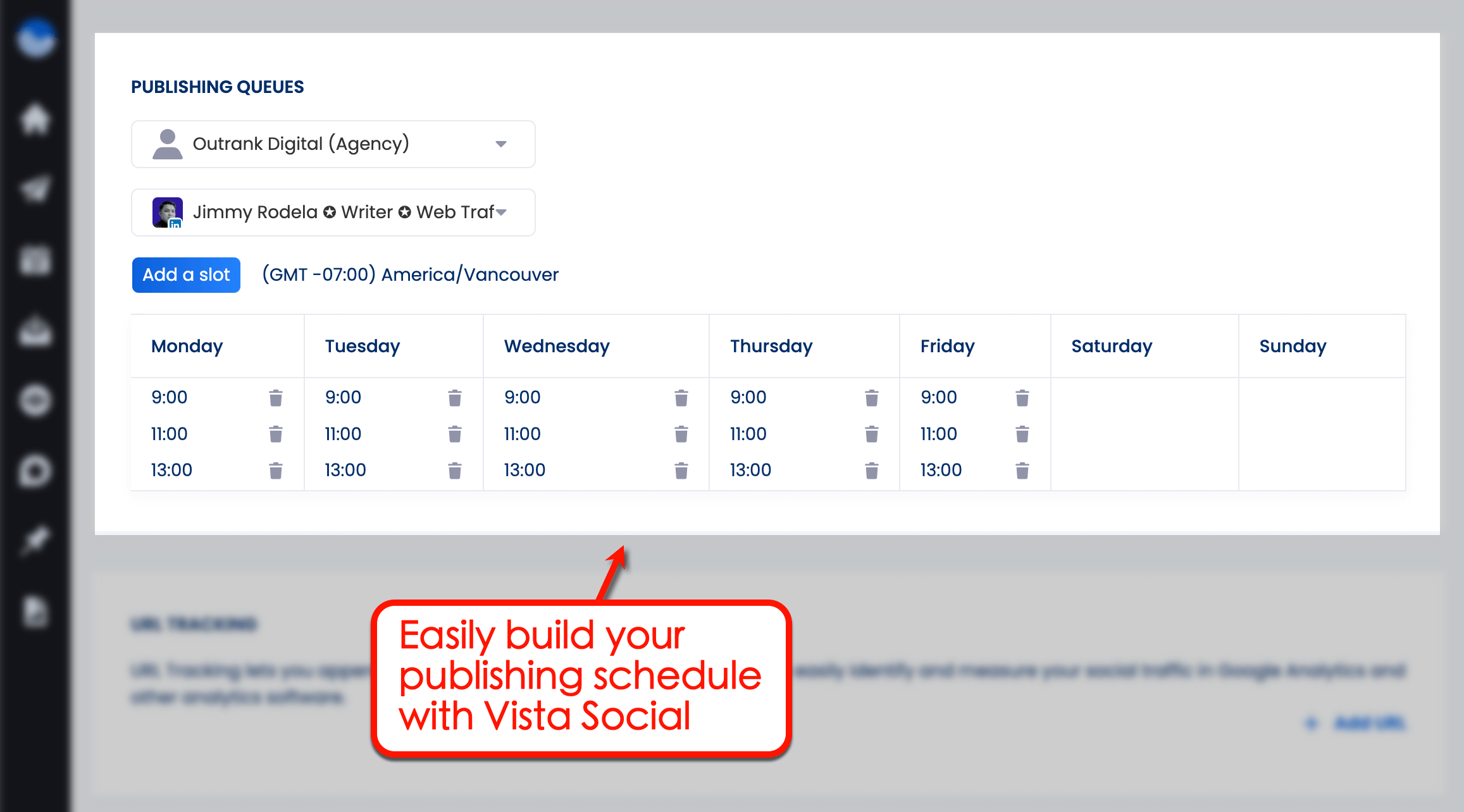 5. Set community management standards
Creating guidelines on how to respond to comments and other communications will keep your client's brand messaging consistent—regardless of who's managing social media communications.
A great strategy is to include templates for responses to frequently asked questions and complaints.
Agencies can take this a step further by creating guidelines for outward communication. For example, your playbook could have a section for the best questions to ask on Instagram, influencer outreach messages, and ad copies.
Don't forget to create community management standards that align with your client's brand identity. At the very least, identify social engagement opportunities that your team should seize.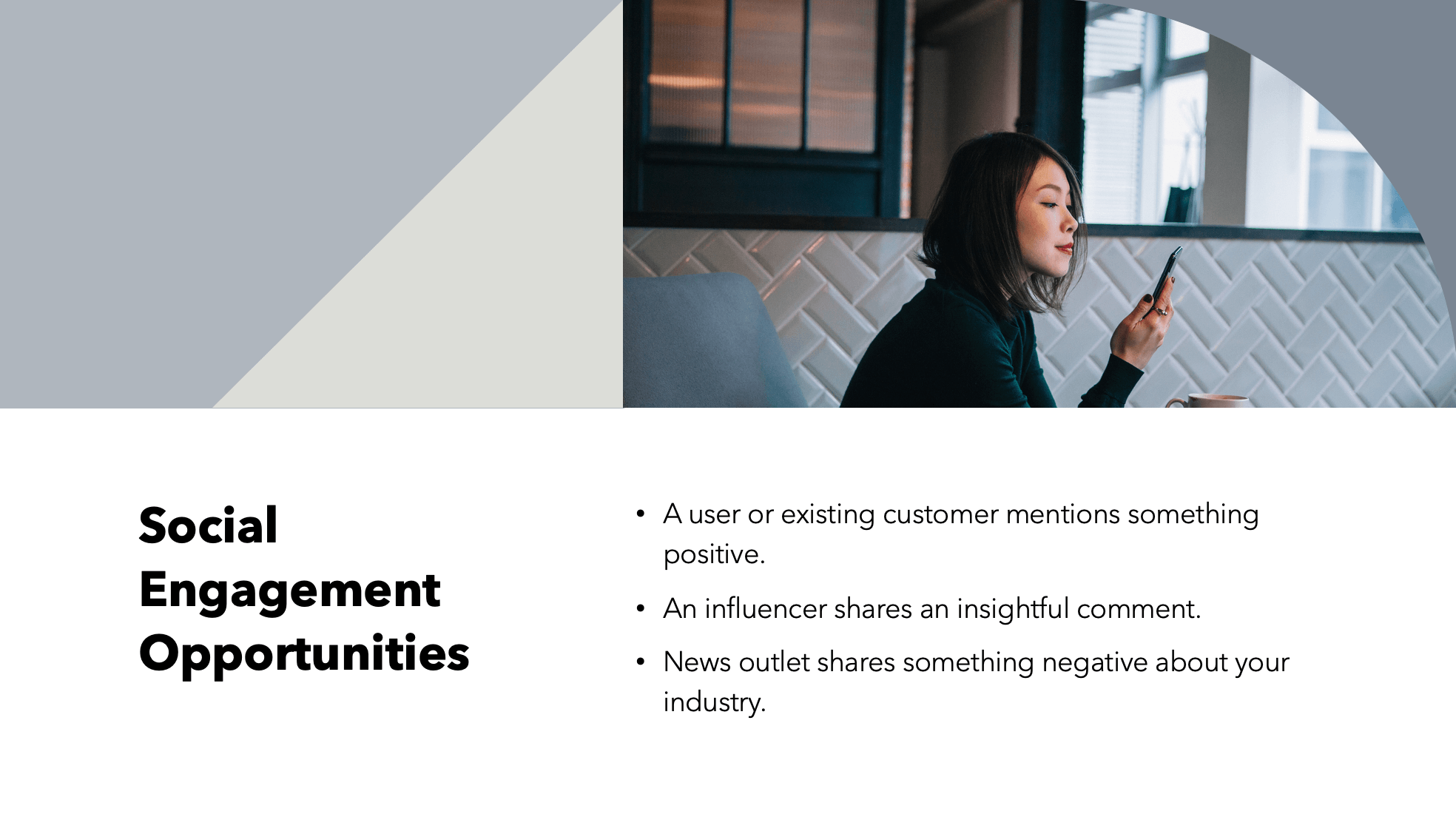 If their brand tone is humorous, build a list of funny things to comment on Instagram. If their tone is formal, a list of words that the audience may deem offensive is a must.
6. Determine KPIs
KPIs (Key Performance Indicators) are a special set of metrics that can measure the effectiveness of strategies in accomplishing goals.
Without KPIs, there's no way to tell if your strategies are working. And as a result, it's impossible to hit your client's marketing goals unless you hit a home run in the first strategy you execute.
KPIs, of course, need to relate to your client's marketing strategy and goals.
Here are some examples of KPIs normally tracked in a social media strategy:
Follower count
Follower growth rate 
Post reach 
User engagement rate
Click-through rate (CTR)
Conversion rate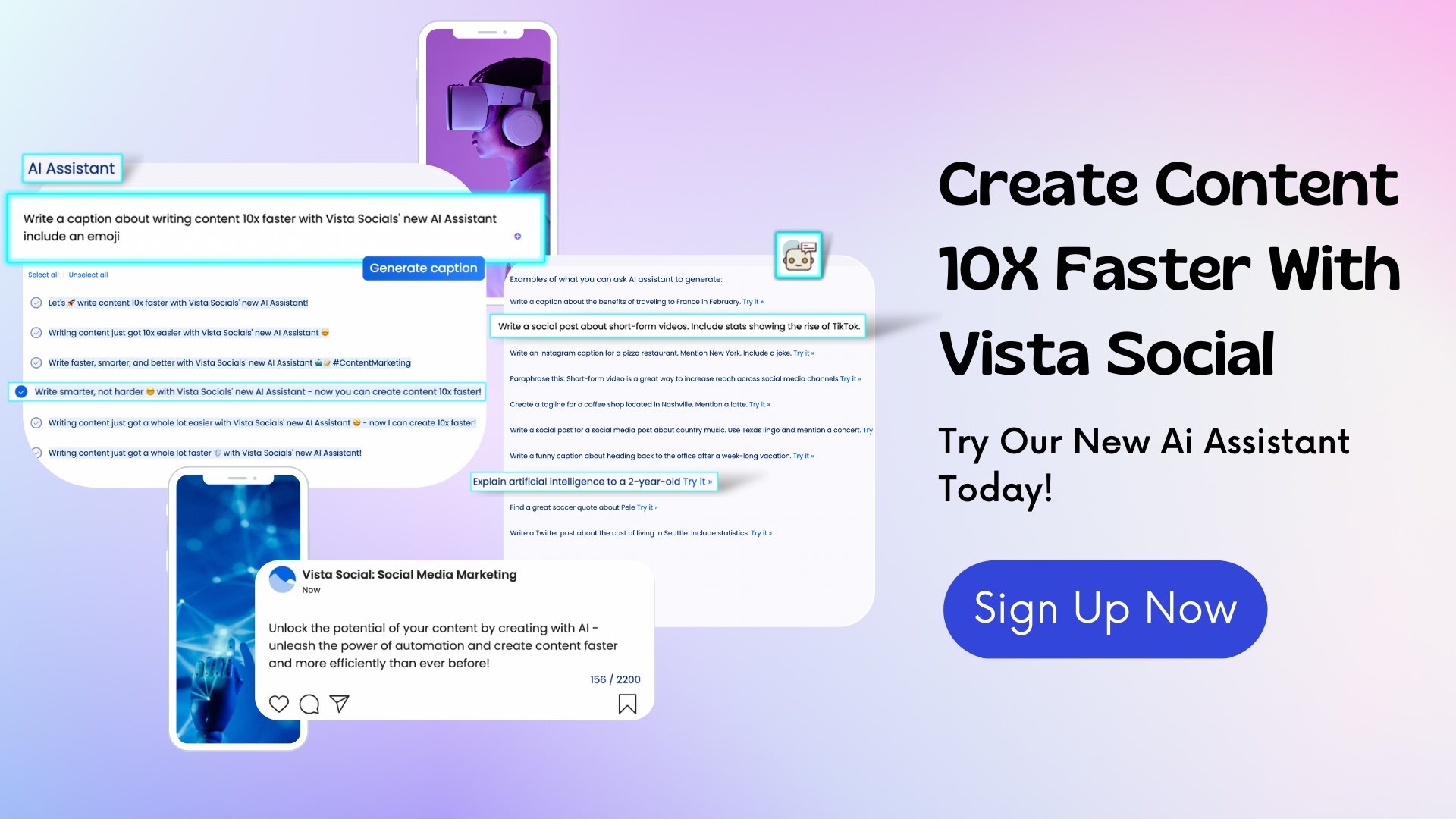 Ready to give your content workflow and posts a major upgrade? Try AI Assistant powered by ChatGPT today! 🤖💙
Knowing how to create a social media playbook is one thing. Understanding what it takes to create the best social media playbook possible for your clients is something totally different.
To help you with the latter, here are five crucial tips you should remember:
Learn about relevant hashtags: Hashtags make social media content more searchable on social platforms like Twitter, Instagram, and TikTok.
Have a game plan for negative comments: 79.9% of customers will trust a brand more if they respond constructively to negative feedback.
Identify trends and cash in: Look for popular content, be it the most viewed Instagram video or the most liked post in a Facebook group, to bolster your playbook with updated strategies.
Go visual: When creating your playbook, use visuals to improve information retention and make it more engaging to your team.
Document everything: Go beyond the steps highlighted above and make your playbook as in-depth as possible by documenting other details, like budget allocation, social monitoring tutorials, and reporting protocols.
What is a social media playbook?
A social media playbook is a complete guide that discusses every single facet of your social media strategy. Agencies can create playbooks to help their team follow the client's standards in terms of content quality, engagement protocols, and brand messaging across their social profiles.
How do you make a social playbook?
Creating a social media playbook involves a series of steps:
Define marketing goals
Create audience personas
Build a content strategy
Establish promotion guidelines
Set community management standards
Measure KPIs
What should be included in a social media playbook?
An effective social media playbook covers the following components:
Content strategy
Target audience
Analytics strategy
Community management standards
Brand guidelines
Detailed process
Creating social media playbooks for client projects is a surefire way to set your agency apart.
However, a playbook is just a playbook if you don't have the tools for execution.
Consider using Vista Social. It is an all-in-one social media management platform that helps you prepare your content calendar, manage your content assets, track KPIs, and more.
Get started today by creating a free account.