ClickIt Social is a top-rated marketing agency with offices in Las Vegas, Kansas City, and Edmonton (Canada). They provide customized solutions for their clients for social media management, 4K aerial videography, graphic design, and more!
Zachary O'Keefe, Marketing Director at ClickIt Social, chatted with us about how they use Vista Social to help them achieve their mission: building an amplified online presence tailored to their client's growth goals.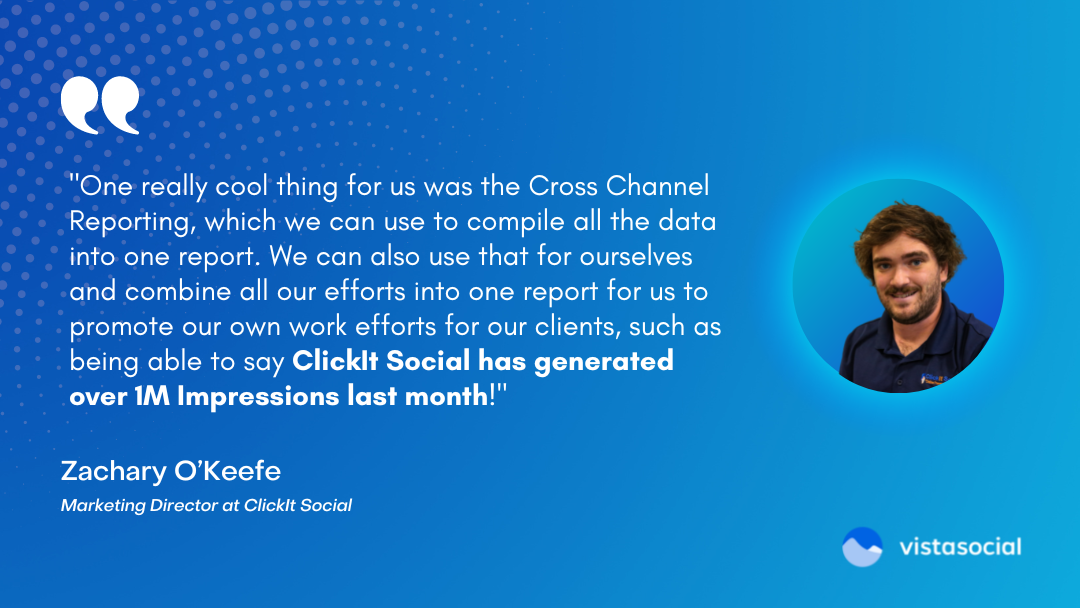 In such a fast-moving industry, ClickIt Social found that their previous SMM tool was holding them back by being slow to roll out new features and offering limited integration options.
So, they switched to Vista Social and refocused their strategy on quickly finding and publishing click-worthy content for all of their clients across multiple verticals. 
Breaking free from other SMM tool's constraints
It wasn't just about making their clients look active on social media; ClickIt Social wanted to curate the right content that provided value to their followers while building brand loyalty.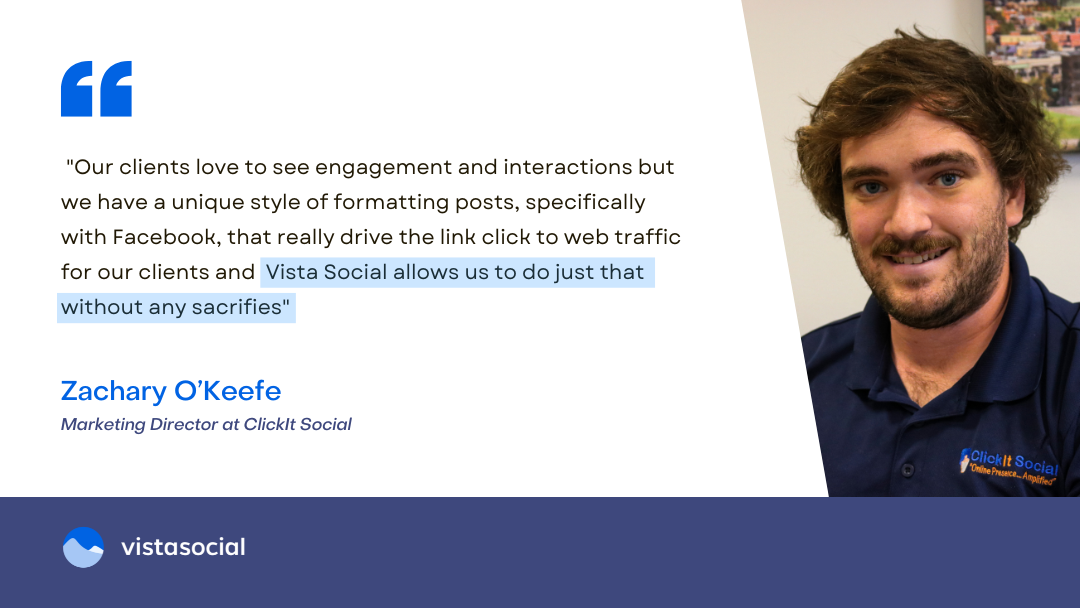 More often than not, marketers believe that there are some limitations to working with a social media management platform as opposed to publishing natively.
This is one of the most common misconceptions about SMM tools that larger platforms have been telling their customers for over a decade.
The truth is that social media networks like Facebook and Instagram continually evolve to provide a better user experience—and most SMM tools can't keep up!
"The price point for us has been amazing, and it didn't come with sacrificing any ability to deliver for our clients in the slightest. There are elements of Vista Social that allow us to actually work better for our clients while using the platform."
After switching to Vista Social, ClickIt Social's client's had a 111% increase in engagement and a 244% increase in impressions.
Aside from social media performance, they saved about 70% on their social media management tool cost—which kept the bosses happy!
One-by-one, ClickIt Social continued onboarding all of its clients to Vista Social and continued to see record-setting impressions.
Finding click-worthy content across multiple verticals at scale
ClickIt Social manages multiple clients' social media profiles across many different industries.
They needed to create relevant and click-worthy content without spending hours researching what could interest their followers.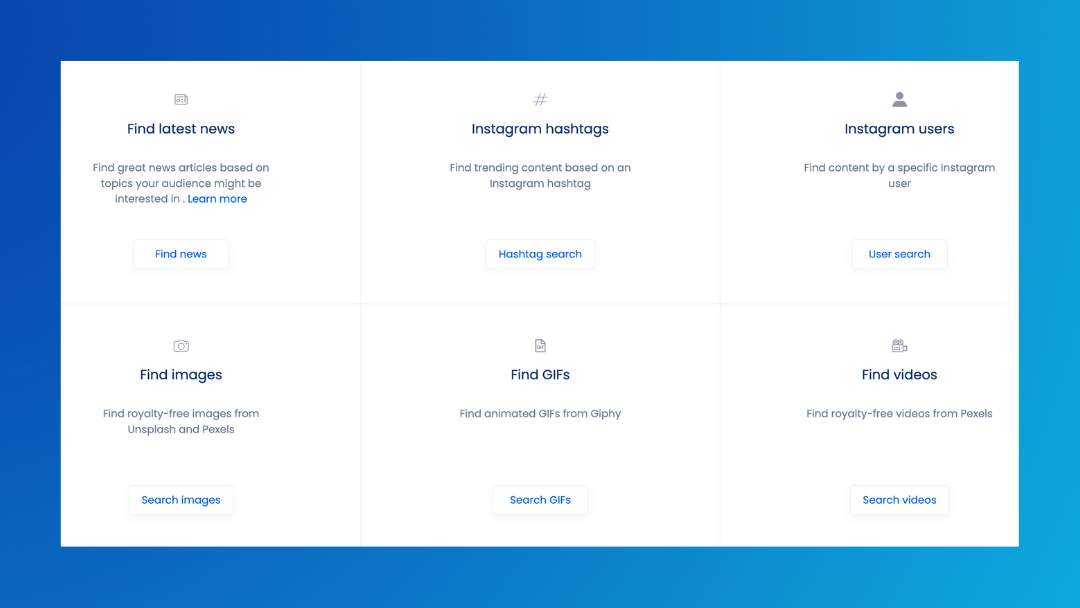 Instead, they utilized Vista Social's Find Content tool, which gave them 6 ways to quickly and easily find trending and relevant content by keyword.
6 Ways to Find Content with Vista Social
Brought to you by
Try Vista Social for Free
A social media management platform that actually helps you grow with easy-to-use content planning, scheduling, engagement and analytics tools.
Get Started Now
 Find the latest news: Find great articles and blog posts based on topics your audience wants to read.
Instagram hashtags: Find and schedule trending content based on an Instagram hashtag.
Instagram users: Find and auto-publish content by a specific Instagram user. 
Find images: Easily find royalty-free images from Unsplash, Pexels, Canva, and Vista Create.
Find videos: Discover license-free videos from Pexels and Vista Create.
Find GIFs: Search for the best-animated GIFs from Giphy. 
By putting the needs of their audience at the forefront of their strategy, their clients saw significant increases in their engagement rates and impressions.
"We've had a client of ours enjoy an increase of 111%in engagement and 244% increase in impressions across Facebook and Instagram. Another had a 60% increase in engagement. This has been the trend for our clients for the most part so far since switching over to Vista Social."
ClickIt Social understands that its social media content must resonate with each of its client's audiences. They make it a top priority to provide them with click-worthy content and formatting strategies that deliver results.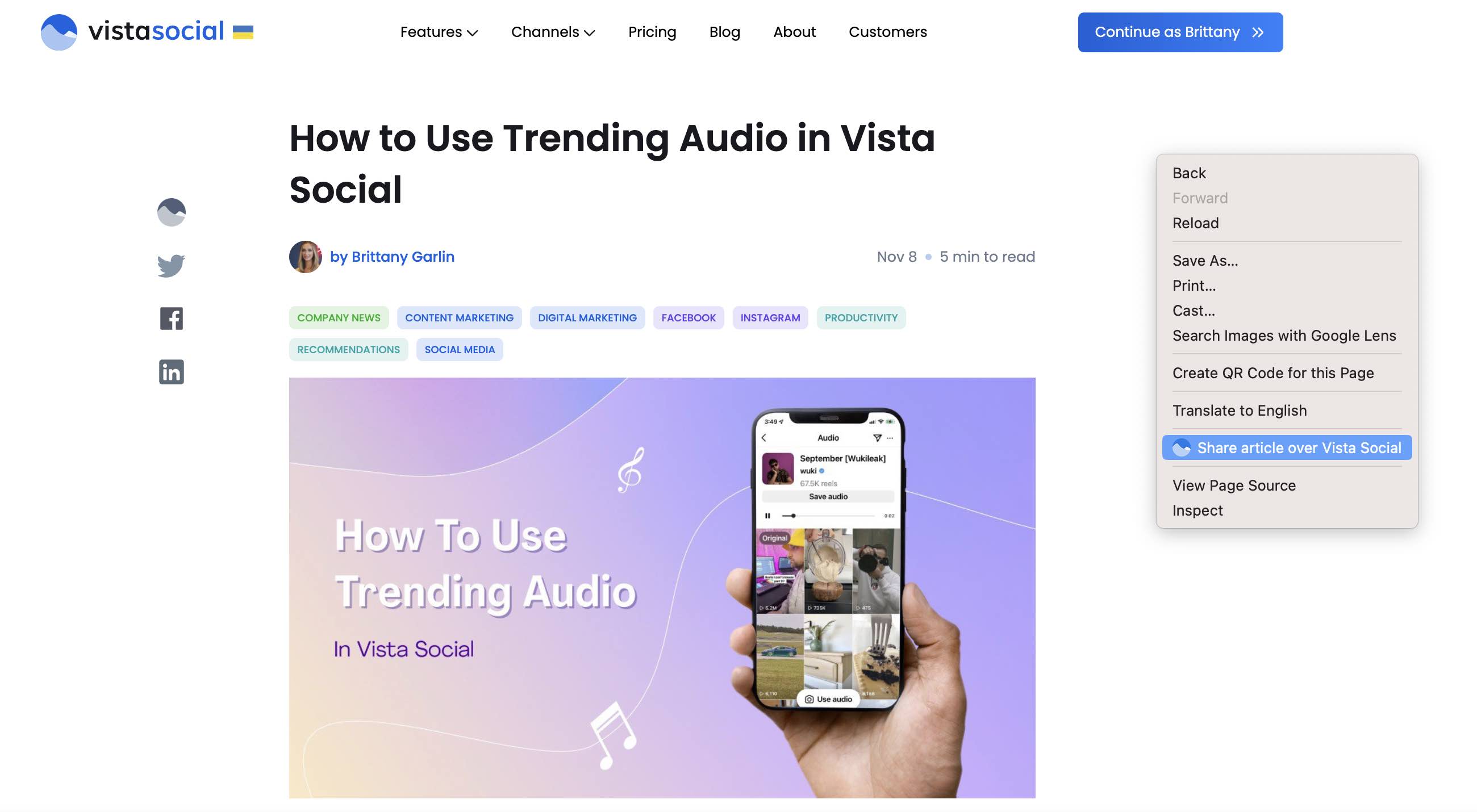 Pro tip: Our Chrome Extension can help you easily collect your best ideas through images, articles, and even sounds and store them in Vista Social in real-time.
Expanding their offering
ClickIt Social has been helping businesses with their digital marketing since 2014. They started in a small office in Las Vegas and have expanded into two additional markets!
Growing their agency was also a key focus for them, and they were surprised to find that they could expand their offering through solutions available in Vista Social.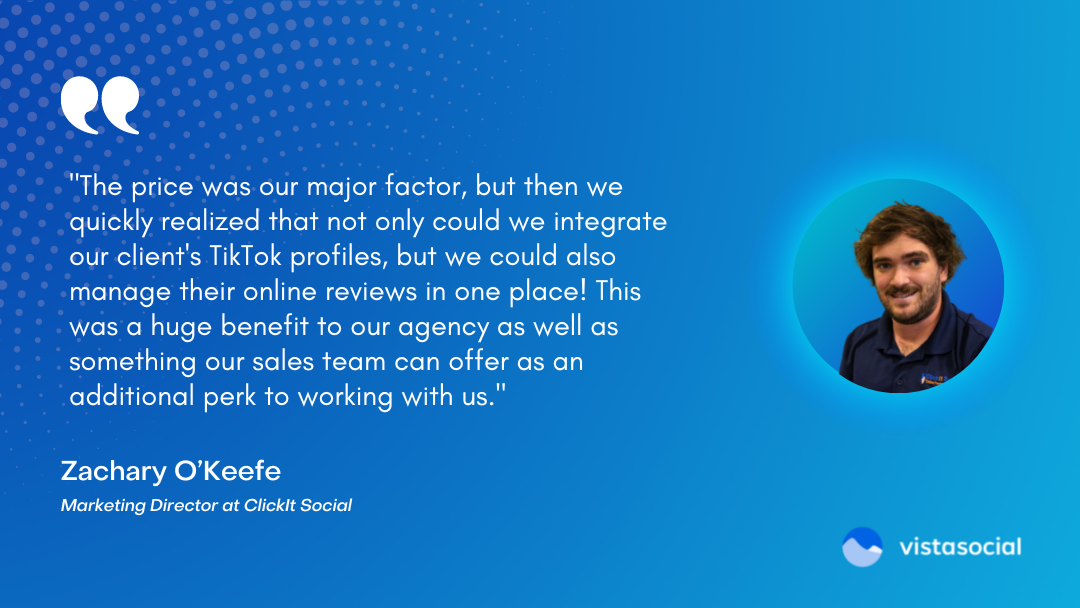 Online review management is often viewed as a different category of digital marketing—however, most businesses collect and house their reviews on their Facebook Page or Google Business account.
Vista Social's review management tools allow businesses to sort, filter, and create custom views to build a more focused and personalized approach.
"We currently offer Facebook, Instagram, LinkedIn, Twitter, and TikTok. We plan on being able to utilize other key social platforms like OpenTable and Trip Advisor for some future clients of ours."
ClickIt Social's favorite review management features:
Alerts: Always be in touch! Get timely notifications of new reviews via email, text, and in-app notifications.
Monitor: Track reviews from Facebook, Google Business, Yelp, TripAdvisor, OpenTable, and TrustPilot.
Respond: Response to Facebook and Google Business reviews right from your Vista Social dashboard.
Reports: Analyze review data, understand trends, spot important reviews, and share this reporting.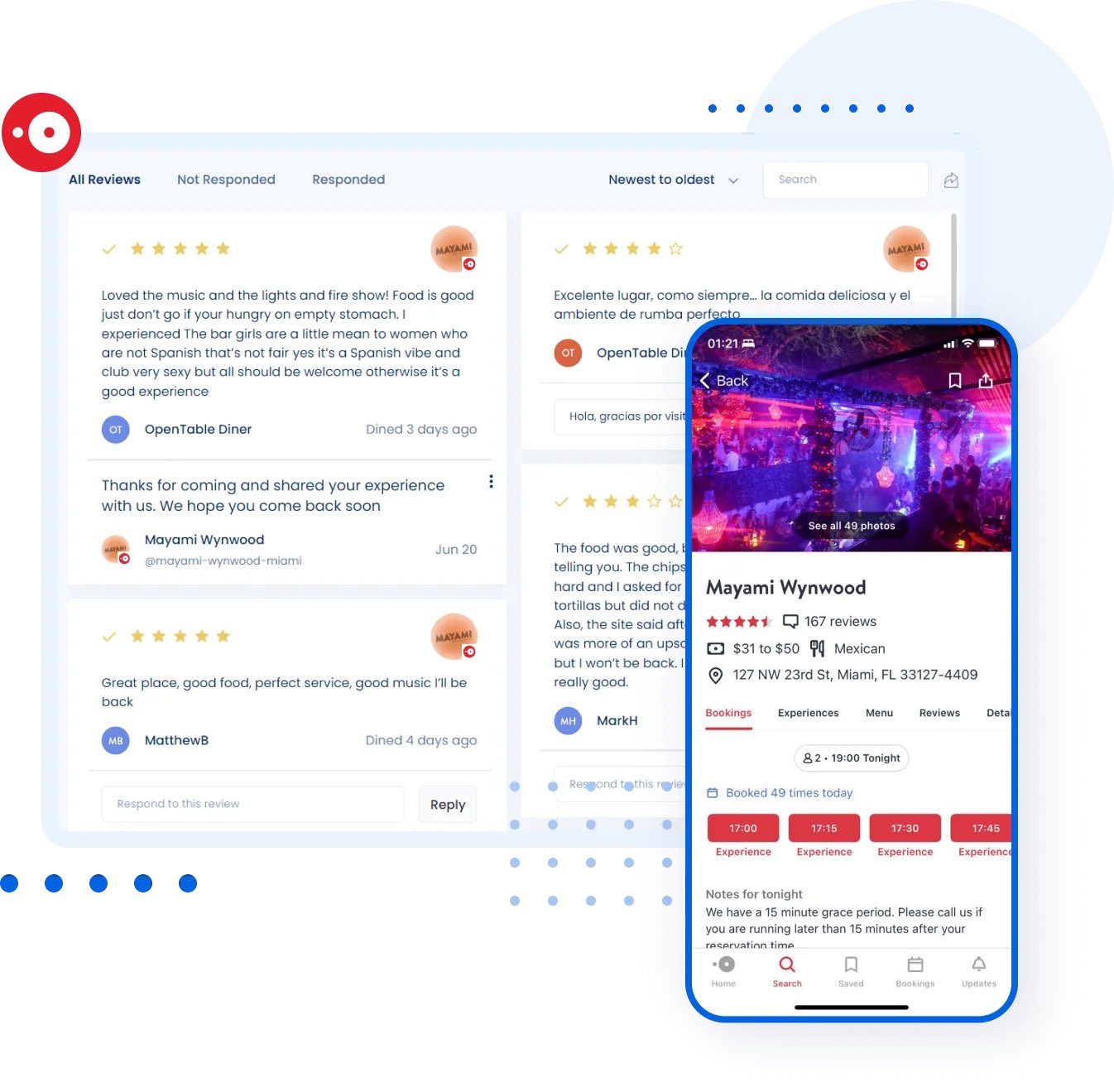 With access to unique social integrations such as TripAdvisor and OpenTable, ClickIt Social expanded its offering to more niche industries looking for support with their business listing on those platforms.
Vista Social helps ClickIt Social increase brand awareness
For Zackary and his team, Vista Social has helped increase their client's impressions and engagement rates—leading to more sales opportunities.
It's also giving ClickIt Social the ability to amplify its client's online presence by easily finding trending and relevant content to provide a tailored experience for each vertical.
Learn how Vista Social can help you create and publish content faster—while supporting your own agency's growth goals. Book a free personalized demo today!