With Instagram considered as one of the most influential social media networks in the world, it has become the top platform for marketing opportunities. So how can you take advantage of the world's favorite social network? By knowing every Instagram feature, including the lesser-known tricks, hacks and settings you might not know about.
With over a billion subscribers, 90% of users follow one or more businesses and 50% are more interested in a brand when they see ads for it on Instagram. These numbers point to one thing: Instagram is definitely a goldmine for businesses and digital marketers.
Table of contents
Instagram Features You Should Be Making the Most Out of in 2022
1. Branded content tags
Content tags are a great way for influencers or businesses to promote brands. While sponsored content is the most common approach, adding a branded content tag is much better as it allows users to directly click on the brand's profile if they are interested in the product.
To be able to use this Instagram feature, your partner needs to add you in their list of Approved Business Partners first. Once that's done, you may now tag them in your sponsored content.
How to add an Approved Business Partner on Instagram:
Go to Account Settings > Business > Branded Content
Under Approved Business Partners, search for the username you want to add on your list
Select the profile and click Approve
How to add a branded content tag in an Instagram post:
Create your post and go to Advanced Settings
Click Tag Business Partner
Tag the account and post
2. Action buttons on your business profile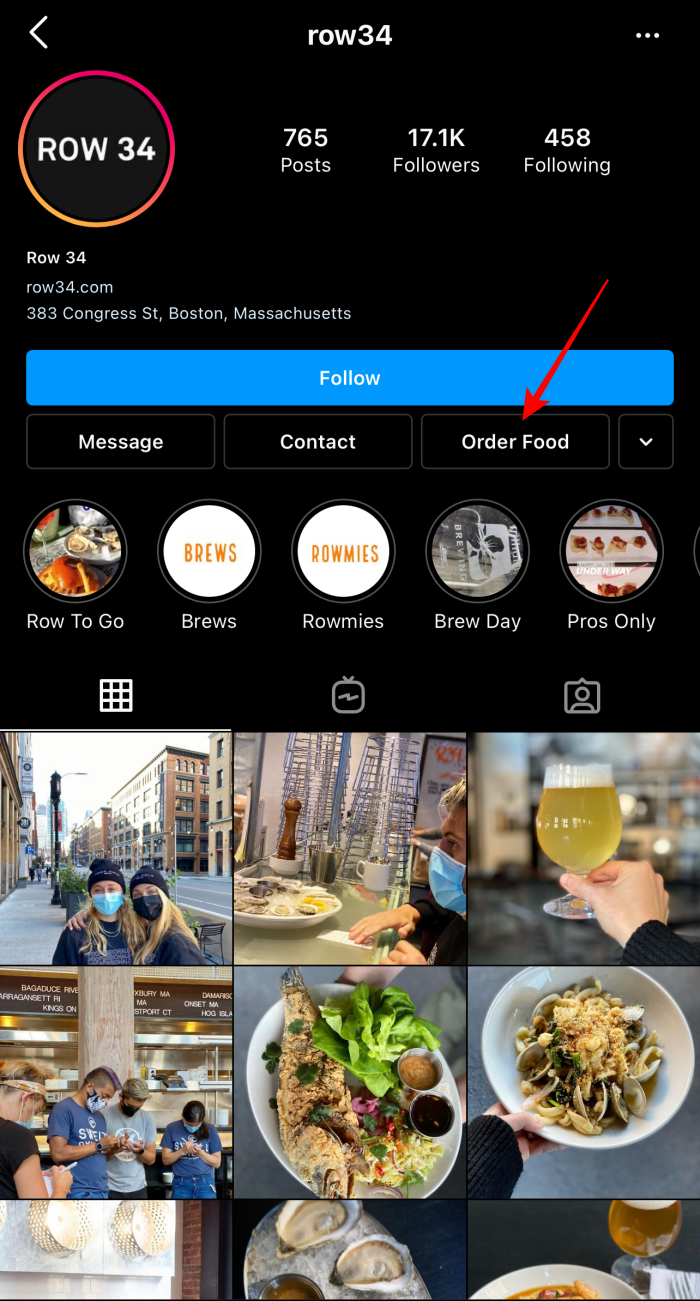 Want to take orders, book an appointment or accept seat reservations on your Instagram profile? Instagram makes it a lot easier to do business directly from their platform. Aside from Call, Text, or Email buttons, you may add action buttons such as:
Order Food
Gift Cards
Book Now
Reserve
These buttons sync up with popular third party tools to complete the desired action. For example, a restaurant can add a 'Start Order' button which is linked to a food order service such as Booksy or GrubHub wherein customers can get a menu and order food right from their profile.
How to add an action button on your Instagram profile:
Edit your business profile and look for 'Action Buttons'
Choose an action button you want to add
Choose the 3rd party tool you want to connect to your Instagram business profile
Once done, the button will now appear on your profile for users to click on.
3. Special fonts on your bio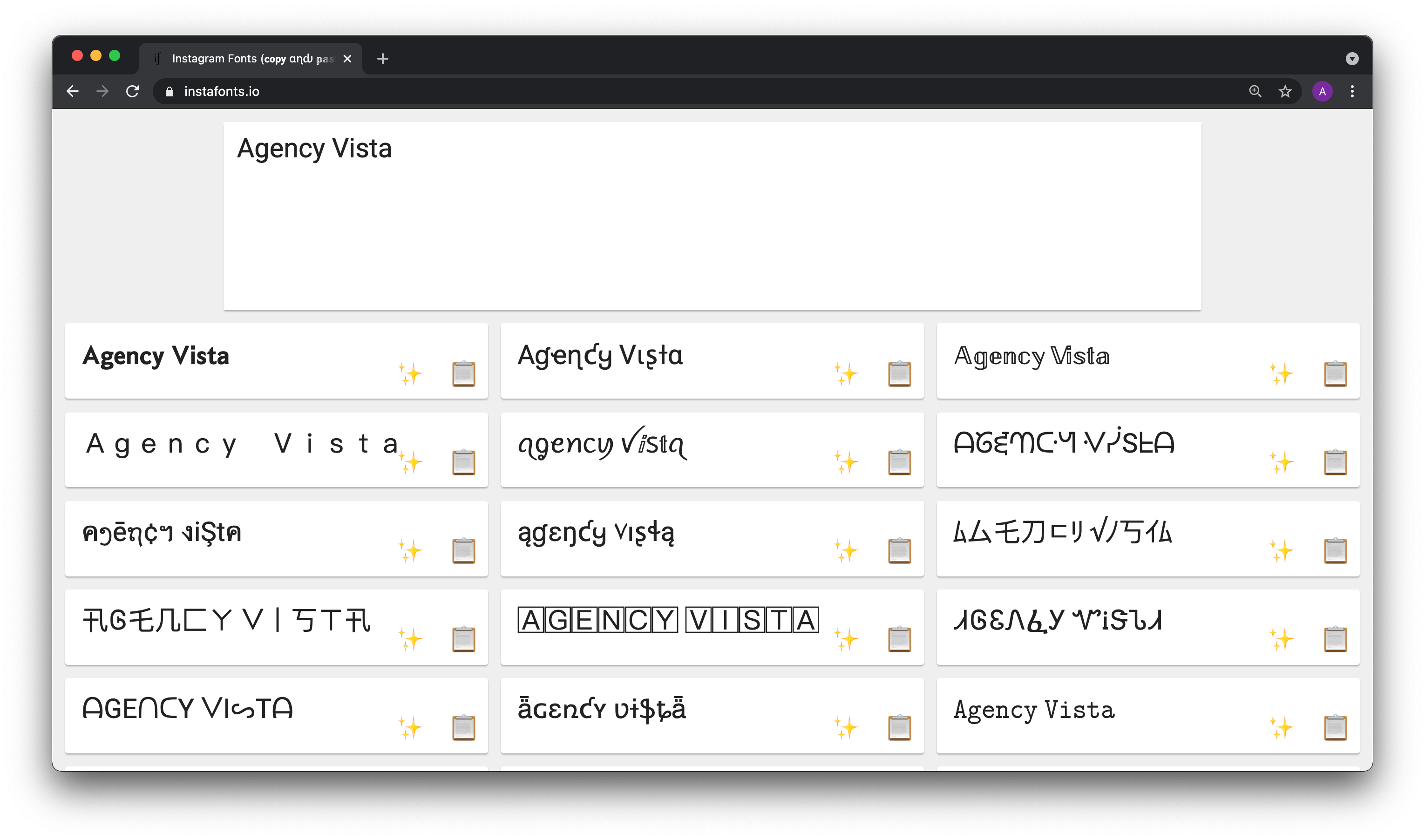 While this is not necessarily an Instagram feature, this cool hack is not something many businesses are aware they can do. Did you know that a text published using special fonts get twice more engagement than a regular font? While emojis look great on your bio, make your profile stand out even further through the help of free font generators that can create eye-catching bios for you.
How to add a special font on your bio:
Go to a special fonts generator website such as Instafonts.io or BigBangram Generator
Enter the text you want to add in your bio and choose a font
Copy the font by clicking the "copy" button
Go back to your Instagram app, click "Edit Profile" and go to the bio section
Paste your chosen font into the empty field
4. Restrict accounts on your feed
Control who is commenting on your feed by restricting accounts. This Instagram feature automatically hides a user's comment on your posts without them ever finding out. The user will essentially still see the comment and so will you, but it will be hidden for everyone else.
This feature is great for both personal and business accounts (got an annoying acquaintance or colleague who keeps spamming your comments section?) and utilizing this Instagram feature will definitely limit the exposure of trolls and cyberbullies on your account.
How to restrict an Instagram user on your account:
Go to your Settings and then select Privacy
Scroll down to find "Restricted Accounts"
Search for the name of the user that you want to restrict and click the "Restrict" button
Note: There is a block feature if you don't want this user to see or comment in your account at all.
5. Entertain users with Instagram Reels
Create fun, engaging 15 to 30-second video clips and share them to your Stories, Explore Feed and Reels tab. Inspired by TikTok, the Reels tab has auto-play videos with content influenced by who you already follow, the type of content you interact with, and your current location.
Brought to you by
Try Vista Social for Free
A social media management platform that actually helps you grow with easy-to-use content planning, scheduling, engagement and analytics tools.
Get Started Now
This Instagram feature is intended to grab a user's attention – make them laugh, surprise them, or inspire them to do something. If you know how TikTok videos tend to go viral, businesses should definitely take advantage of this feature especially for those with millennials as their target market.
How to post on Instagram Reels:
Open your Instagram Stories camera and go to the Reels tab at the bottom of the screen
Search for a song from the Instagram music library to be added on your reel (or you can use your own original audio)
If you select a song, choose which part of the song you want to feature
Set your timer and countdown
Press Record and start shooting your video
Go to the effects gallery to add a video effect (you can record different clips with different effects)
You have the option to speed up or slow down part of the video or audio
Add some text, GIFs, or stickers if you want to
Hit Share and you're done!
6. Instagram shops for eCommerce brands
With the global pandemic not going anytime soon, people are staying at home and buying everything they need online. Instagram shops was launched in May 2020 to make it easy for people to shop without having to leave the app.
How to create a shop on Instagram:
First, confirm if your business profile is eligible. To be eligible:

Your Instagram profile is a business or a creator profile
Your business is located in a supported country
Your business sells an eligible product
Your business complies with Instagram commerce policies
Your business owns an eCommerce website

Upload your product catalog using Catalog Manager or eCommerce Platform Partner
Once your product catalog is connected to your Instagram profile, submit your account for review by going to Settings > Sign up or shopping.
Once approved, enable Shopping by going to Settings > Business > Shopping > Product Catalog > Done
You may now tag your photos by selecting "Tag Products" every time you create a post to promote your products!
7. Go live with Instagram Live Rooms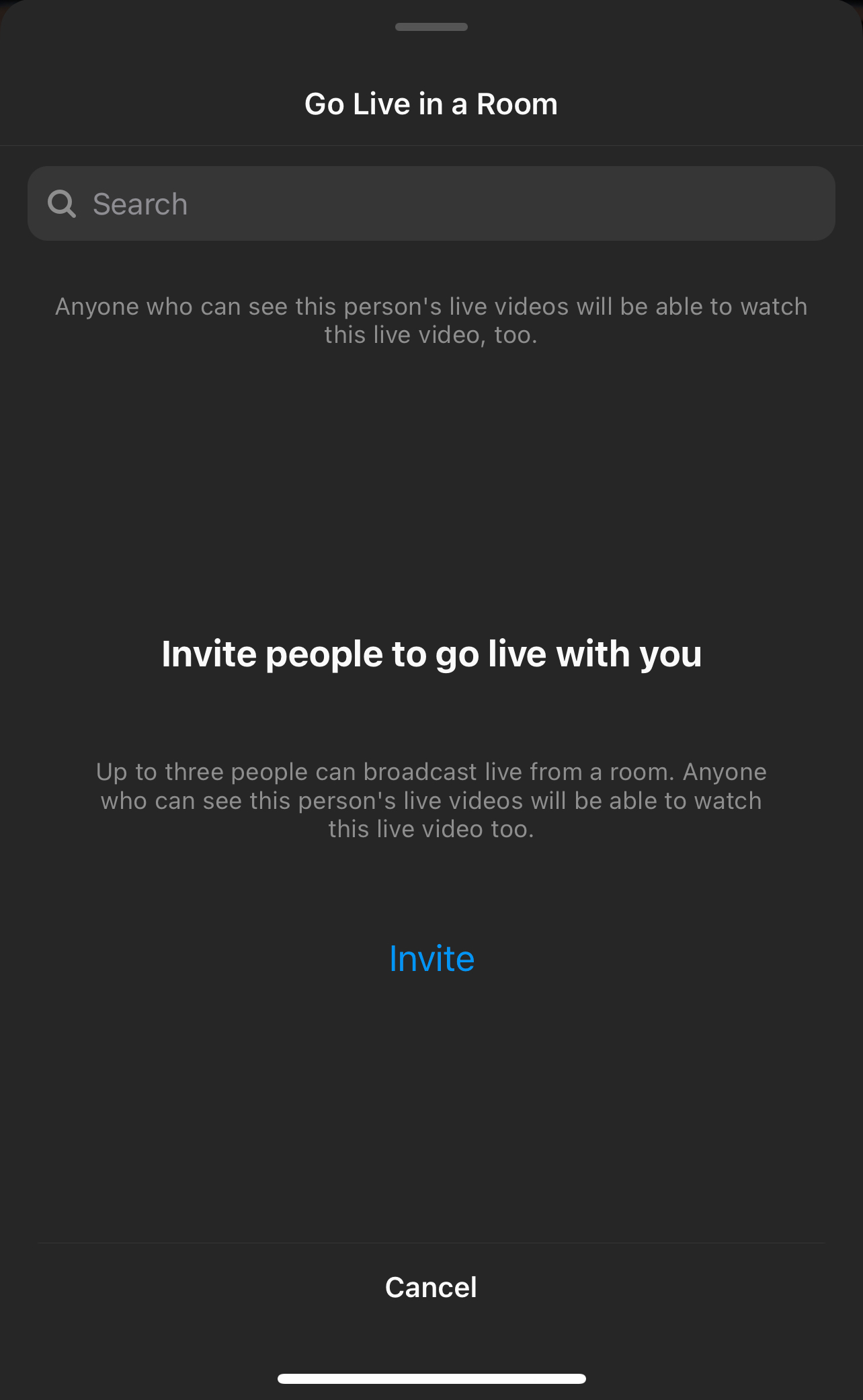 With Instagram Live Rooms, businesses can now go live with up to 3 guests (previously, you could only have one guest). Having more guests allows businesses to reach new audiences, engage with the community, and drive sales real-time.
Instagram Live rooms are typically best for:
Panel Discussions
Live Selling
Live Performances
Audience Feedback Sessions
Interactive Games and Contests
How to create an Instagram Live room:
Go to Instagram Stories and select the Live mode icon
Add a title for your Instagram Live Room
Click the Live icon to start broadcasting
Add guests by clicking on the 'Video' icon and send a request for guests to join
8. Interactive Stickers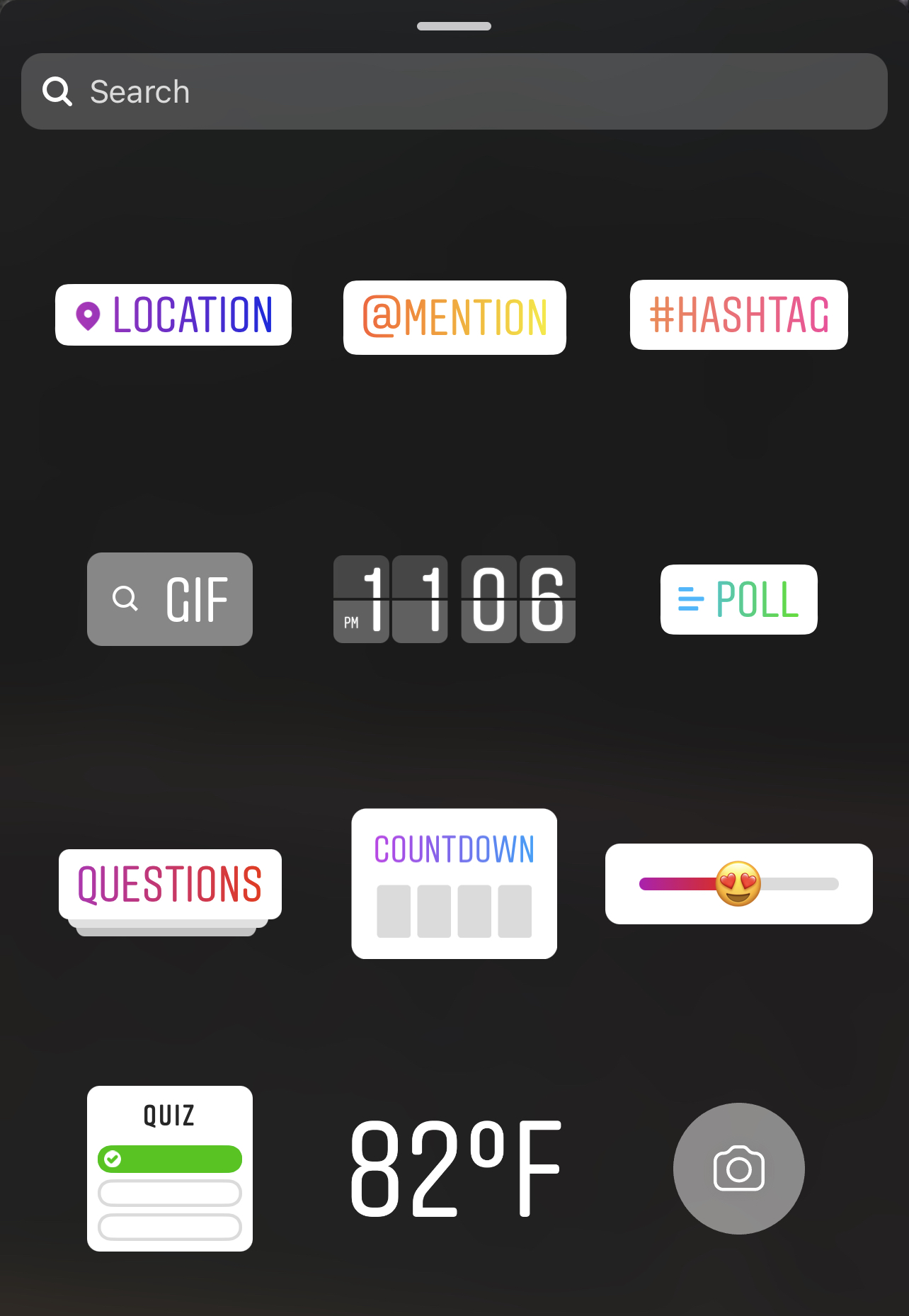 While this Instagram feature is not really new, a lot of businesses are still not aware on how to use interactive stickers effectively in their Stories.
Tips on using interactive stickers in Instagram Stories:
"Location" sticker is best for getting views and engagement. Adding a location to your Stories makes it visible in the public stories feed of that location. This is a great way to get your brand out there and have people discover you!
"Mention" stickers are for giving shout-outs to other brands or users. Mentioning an account in your Stories notifies that user and may in turn repost your story – gaining additional exposure to the user's existing followers.
"Hashtag" sticker functions similarly to a location sticker. Add a hashtag sticker and users searching for that hashtag will see your story in the public stories feed.
"DM Me" sticker is best for engaging with the community. Did you launch a new product line or promote an event? Allow users to ask you a question and start a conversation with them!
"Donation" sticker is for social causes. Do you support a non-profit organization and want to promote it on your profile? Use the donation sticker to build awareness and support the causes you care about.
"Sliding Emoji" sticker allows you to ask a question and have users respond through a sliding scale.
"Poll" sticker also allows you to ask a question but gives the users two options that they can select from.
9. Recently Deleted Folder
Accidentally deleted a post? You now have the option to restore deleted content (posts, stories, IGTV videos) within 30 days of deletion.
How to access the recently deleted folder on Instagram:
Go to Settings > Account > Recently Deleted
Scroll through your deleted posts and click to select the post you want to restore
10. Professional Dashboard for Businesses and Creators
There is now a central place to track a business profile's performance, get tips and discover new Instagram features. The professional dashboard can be accessed from the within the profile and comes with three key features:
Track Your Performance – reports based on your account performance
Grow Your Business – discover tools to improve your business such as monetization status and eligibility
Stay Informed – contains tips and tricks and other educational resources that would be useful for your business
Conclusion
While most social media marketers and business owners use Instagram on a regular basis, most people underutilize Instagram's features and just stick to basics. While this is okay, not taking advantage of these features can put a business behind from their competitors who know how to use social media to its fullest potential.
Instagram, like other major networks, is constantly evolving and businesses who want to get ahead should stay informed of the latest features and make a conscious effort to include them in their social media marketing strategy.