With over 800 million active users and 2 billion downloads, brand's have been wondering how they can take advantage of this audience and get more followers on TikTok. Although the app had originally been deemed for a younger audience, the number of US adults using TikTok has risen over the past few years with no sign of slowing down.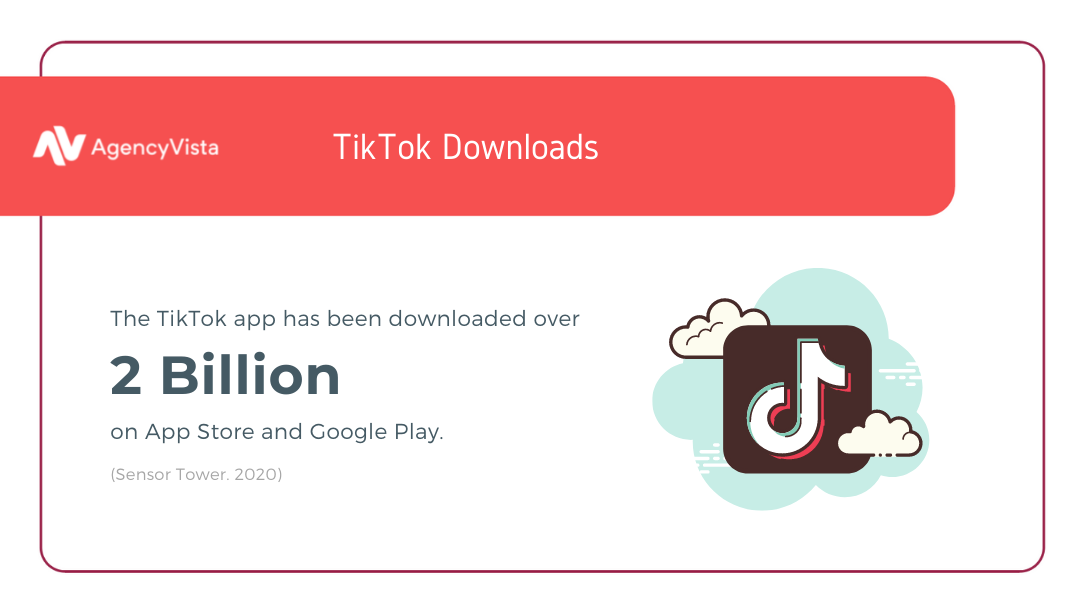 In fact, TikTok has started to incorporate more brand-friendly features such as including links and commerce URLs in profiles and videos. The more TikTok followers, the more opportunities you'll get to increase brand awareness and drive traffic to your website. Let's dive in to find out how your brand can get more followers on TikTok in 2021.
Table of contents
This Is Why Your Brand Should Be Using TikTok Right Now
One important thing to note from the get-go is that TikTok marketing is hugely different from that of other platforms, and in this world, traditional advertising is a big no-no. Remember, most of its users are from our Generation Z, and in their fast world, adverts are one easy click away from being averted and discarded. And with so many various applications that we visit each day, can one blame them?
However, this leaves room for brands to show off their products organically instead, allowing for user-generated content to be at the forefront of the TikTok experience, which it most certainly is. This means social approval can be given more easily, which naturally means more followers and, ultimately, more sales.
TikTok Statistics for Brands in 2021:
4 Hacks To Rapidly Get More Followers on TikTok
1. Increase Your Brand's Credibility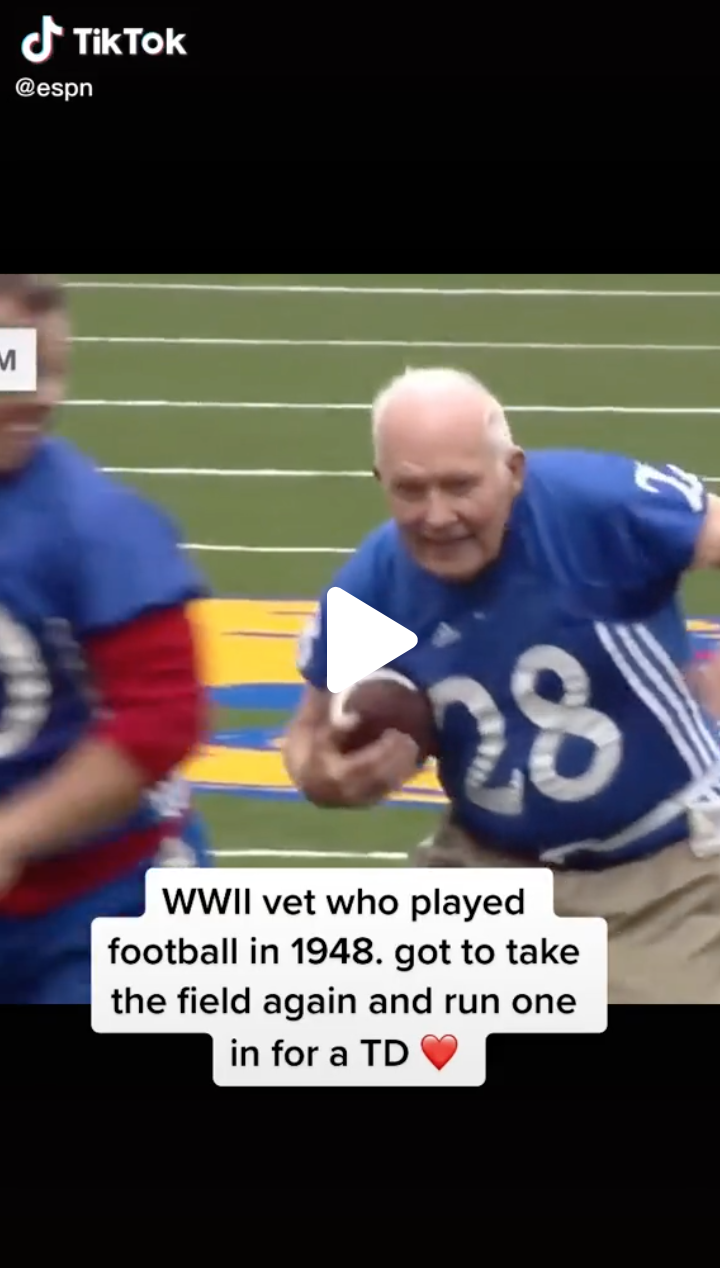 @espn (Sports) – A collection of the best sports moments all in one place. ESPN has more than quadrupled its following in the past year alone and serves up the wildest fan clips, heartwarming videos, incredible highlights and pregame/postgame footage you won't find anywhere else.
As mentioned above, TikTok users have no time for overly promotional material from brands. So, in order to get more followers, you're going to first have to establish your credibility with your ideal target audience. And with many things in business, consistency is key.
Credibility and trust can only happen if you're keeping things consistent from the inside out. The best TikTok content for brands and influencers is both educational and entertaining. Use TikTok to create engaging and educational content that provides value to your followers. It's a great idea to use on brand feel good TikTok content to share with your audience.
2. Create Trendy Content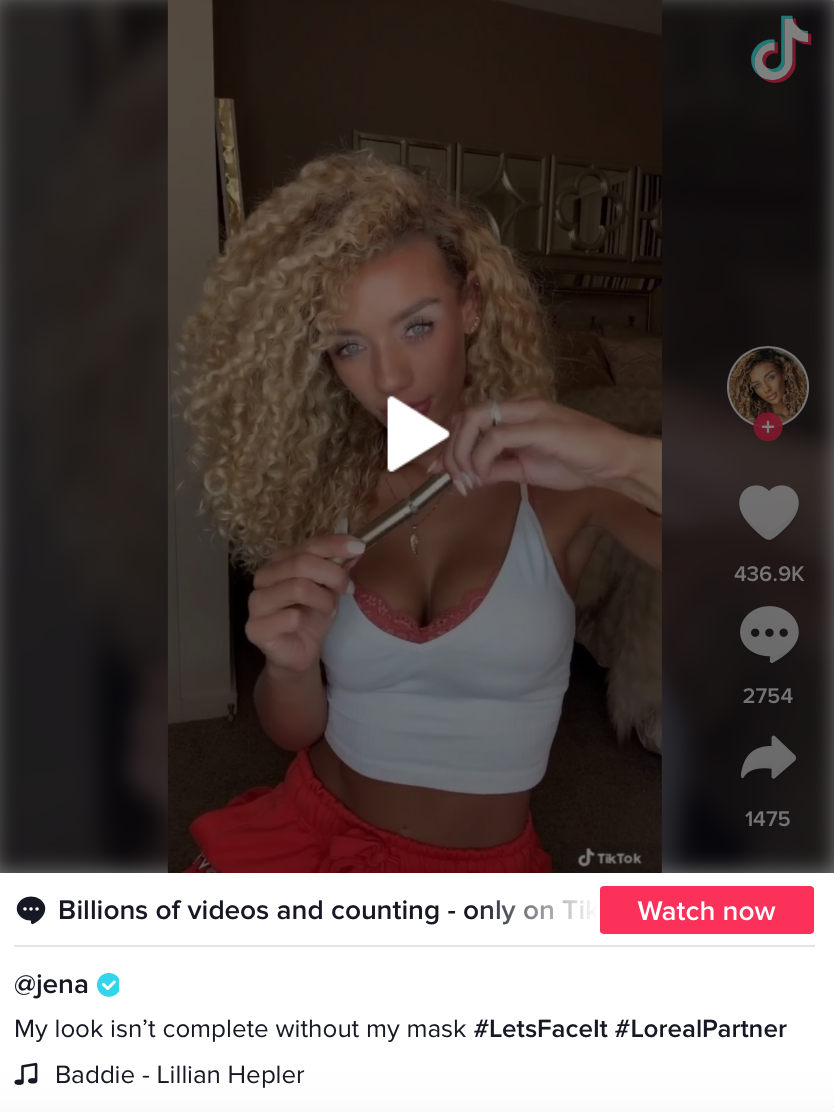 L'Oreal – #LetsFaceIt aimed to de-stigmatize mask-wearing by reminding the community that looking and feeling your most beautiful is never out of style, even while wearing a mask.
TikTok trends can dramatically increase your followers if your brand can throw a creative twist on them as they arise. But, be selective with the trends and challenges you participate in, as new trends emerge almost daily on the app. Be sure to join in on trends that your target audience is also particpating in.
Participating in the latest trends are a great way for your brand to set yourself apart from your competitors and increase the chances of TikTok users finding you. If you are lucky, the video can go viral. A single viral video can get you thousands of followers.
Brought to you by
Try Vista Social for Free
A social media management platform that actually helps you grow with easy-to-use content planning, scheduling, engagement and analytics tools.
Get Started Now
Tip: When you jump on a trend, ensure that your video stands out from the crowd. Create videos that will attract people's attention. Be fun and creative. This will definitely help you get more followers.
3. Identify Your Target Customers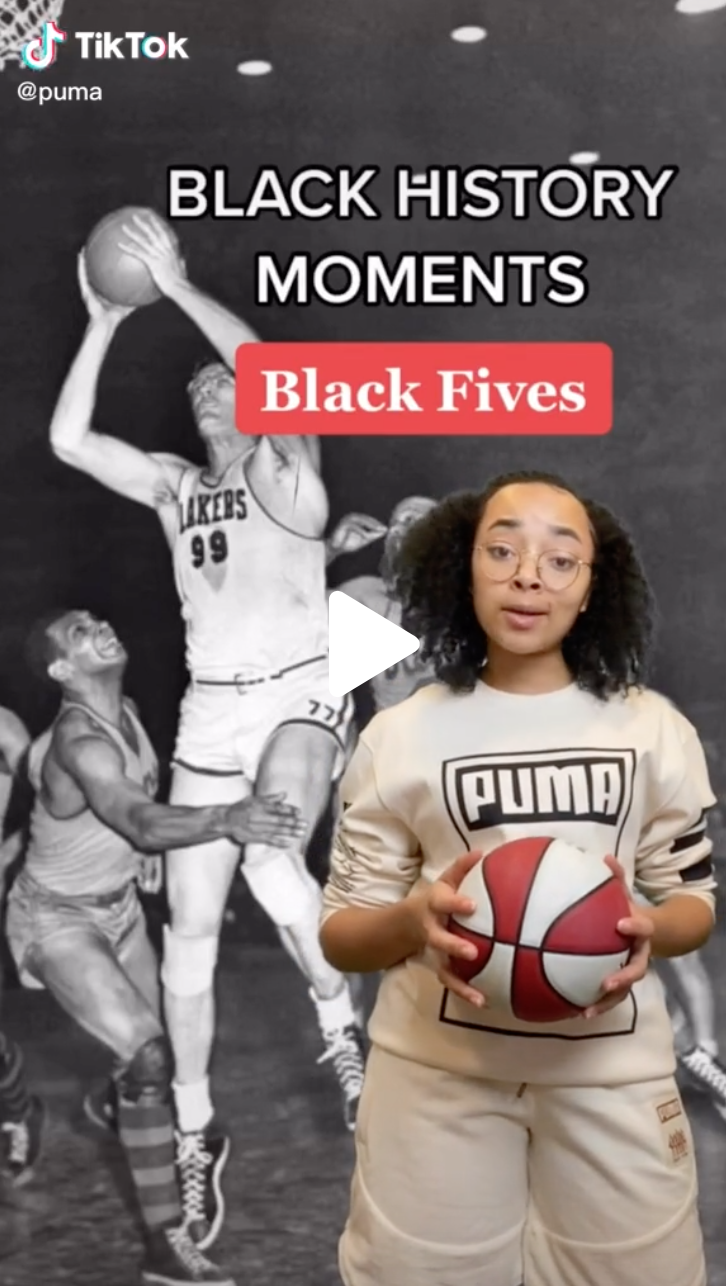 @puma – PUMA has continuously supported and amplified the Black community on TikTok through an exclusive Fashion Month collaboration with creators including Dominic Toliver and Jufu, their "Black History Moments" series with Taylor Cassidy, and more.
Target audiences may change based on the products or services being launched. It is foolish to make assumptions about target audiences based on past customer behaviour. Since the onset of the coronavirus pandemic, most target audiences have changed their online browsing patterns, timings, and more. To become successful in penetrating the market, brands will have to research target audiences again.
Many times businesses cannot understand why audiences are not choosing to side with their brand. While this is a serious issue, the answer could be as simple as changing the market scenario and audience personas. Audiences change even according to social media platforms. TikTok audiences are vastly different than those on Facebook. Even if the same people have profiles on both platforms, they view the content differently.
4. Perform Duet With Others
If you're a marketer and don't know who Addison Rae is, you should! Addison Rae is one of TikTok's biggest stars with over 81 million followers. She began posting on TikTok in 2019 and was an early member of the Hype House. Since then, she's transformed her influencer status into conventional celebrity.
Social media marketing expert, Jay Baer, predicted that one of the biggest trends we will see in 2021 and beyond is the combination of performance and influencer marketing. As a brand, one of the most efficient methods to get more followers on TikTok is by collaborating with influencers. TikTok influencers have already established credibility and authority with their audience. Partnering with an influencer within your niche or with a following of your target audience will help your reach a larger number of people.
Tip: Don't partner with an influencer just because they have a large number of followers. Find the best influencer to represent your brand. It's best practice to choose influencers that are directly related to your niche or industry.
TikTok Growth Services
Top Social Media Marketing Agency: Ocreative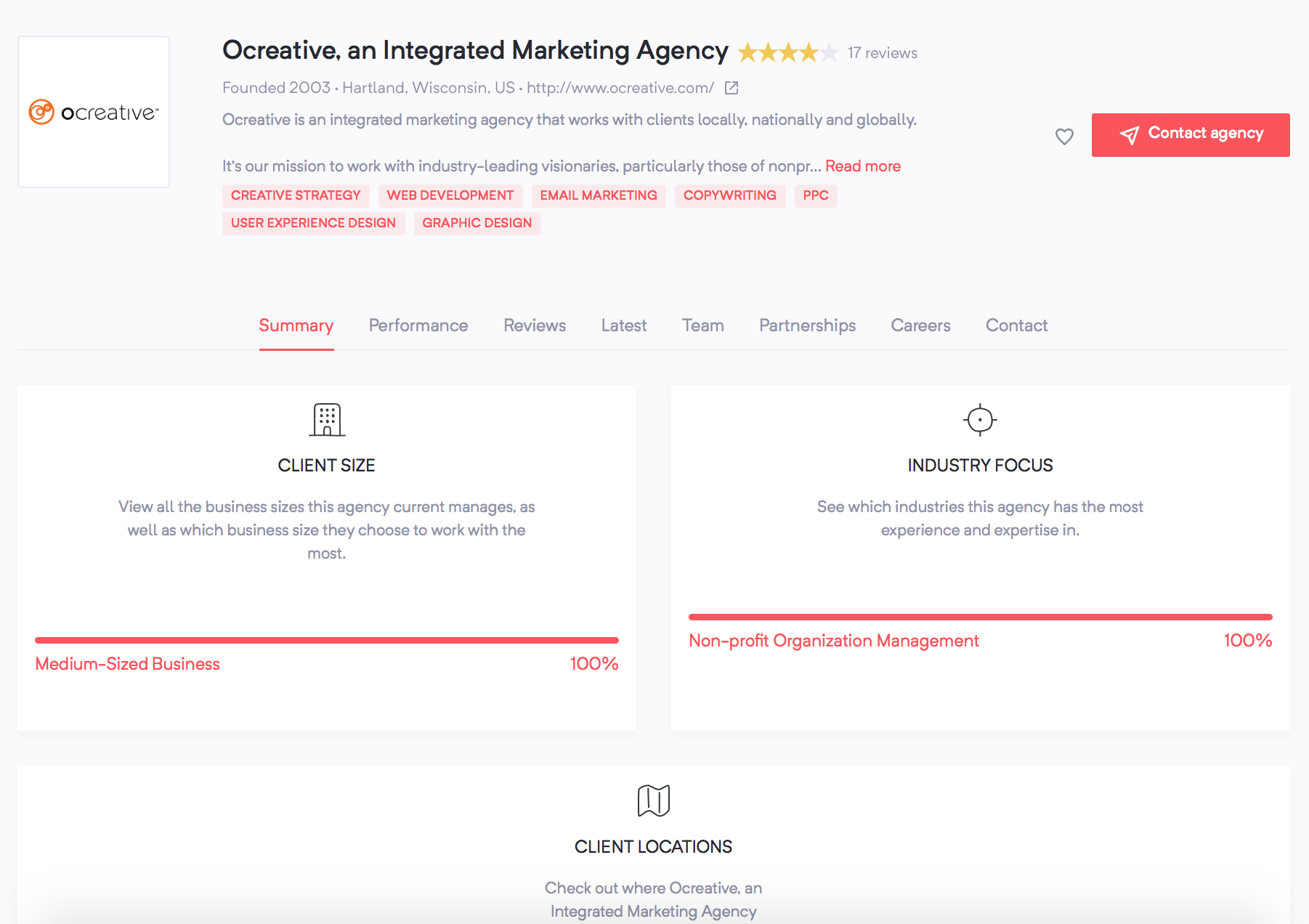 Ocreative has revolutionized omni-channel marketing strategies in Wisconsin and beyond for over 15 years. With a deep understanding of traditional principles, expertise in digital methodology, and an emphasis on human-centered design, Ocreative takes a fully-integrated approach to optimizing the marketing efforts of our clients to drive real results. And it all started with a comment: "Oh, that's creative!"
The Leading Social Media Agency: Spark Social Agency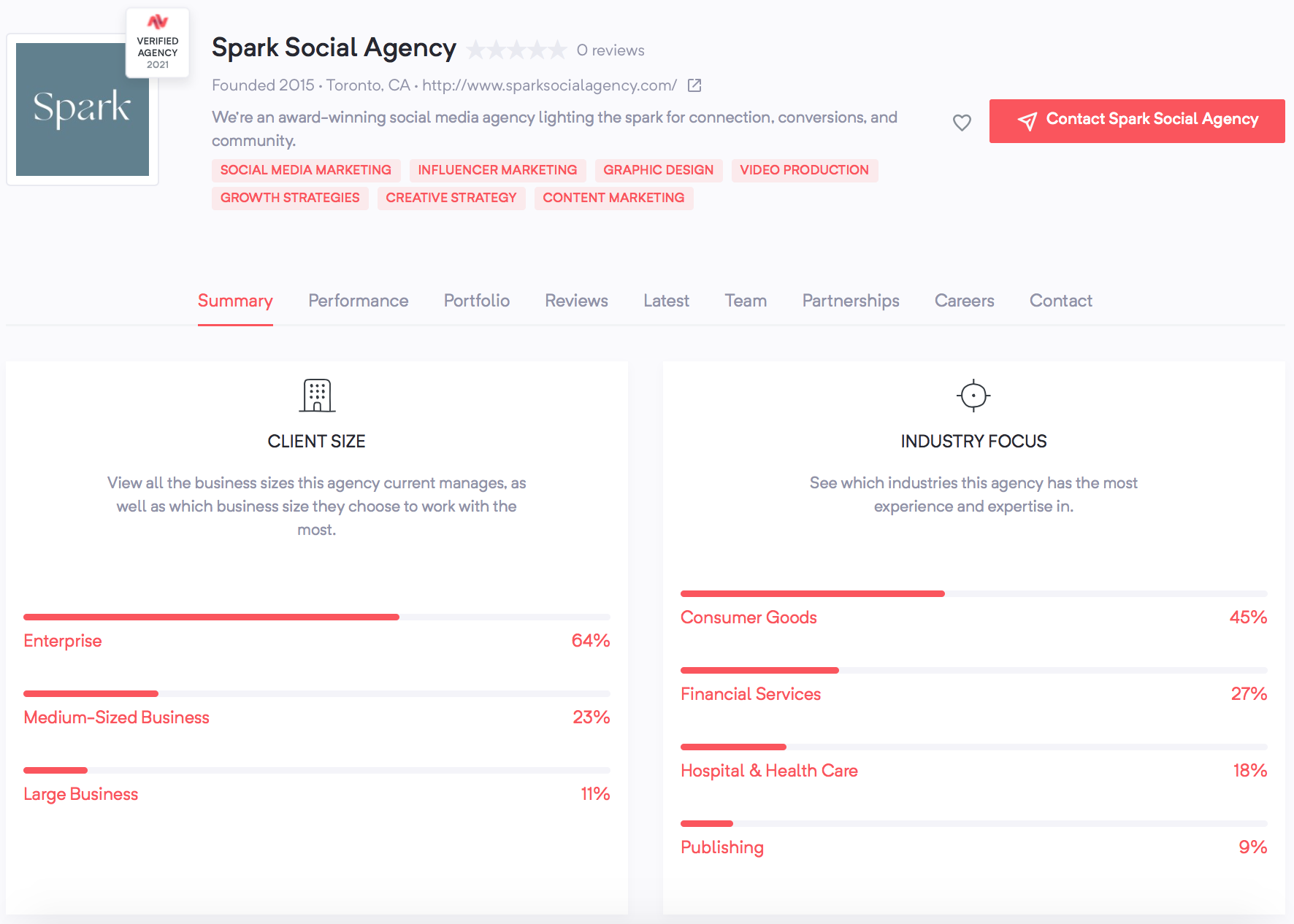 As an award-winning social media agency, Spark Social Agency helps brands and organizations connect with their community and drive conversions through strategic, creative, data-driven social media campaigns.
They're passionate about working with brands that are excited about the power of social media and are looking for a creative partner to act as a true extension of their team. Think of them as your partners in fulfilling your organization's potential on social, helping you acquire and delight your target audience, and strengthen your brand's position as a leader in your market.