Managing your social media platforms is very important for your brand or business. Efficient management of your social media pages will increase your digital presence and give you more reach and access to your target audience. To do that, you have to build a social media community.
A social media community is an online community where brands and their target audience can relate. It is where you, as a brand, share your content with the members of your online community.
Your social media management will determine if your members will be loyal to your brand or not. How you respond and relate with them, how fast you are in replying to their complaints and offering solutions, how you connect with them will determine if your brand will experience organic growth or a meltdown.
However, to build an effective media management system, you and your community managers must know the best community tools to use. We have picked out a few community tools we know will help manage your community effectively. Let's get right into it!
Vista Social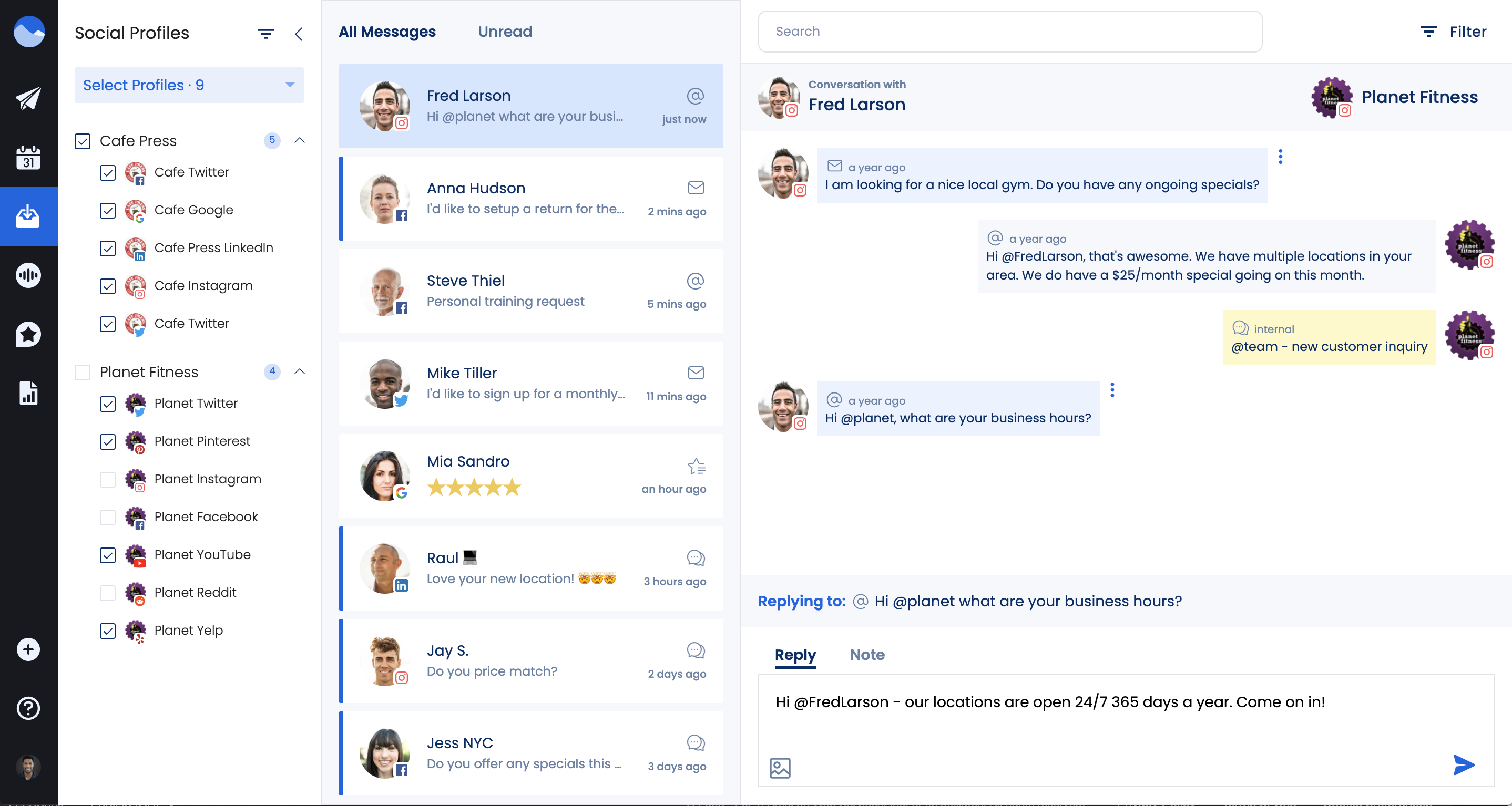 If you are looking for a social media management that does it all and is super inexpensive then Vista Social is going to be your top choice. It is definitely a newcomer as it hasn't been around for that long but that is actually a big advantage for it as it is very thoughtfully built around social media technology as it exists today. Not how it was a decade ago. The features include publishing, analytics, powerful community management with a universal inbox, review management and listening.
Pricing
Vista Social offers a Free version to support brands and agencies that are just starting out. There is also a completely unlimited Pro version that is simply $2/profile (if paid annually) with no restrictions on users, reports, posts, etc.
Brand24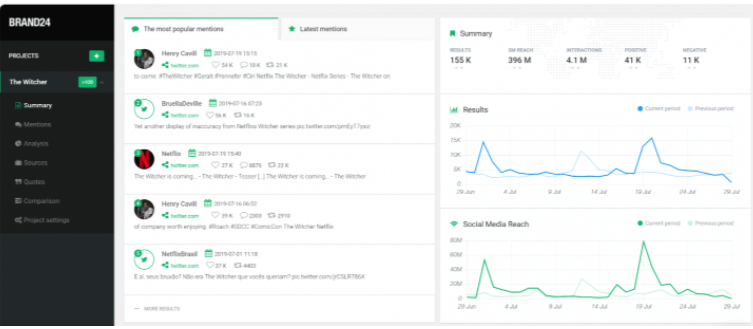 You always want to know what your members are saying about you and your brand to ascertain if they like your content or not. That's where Brand24 comes in. This tool offers social listening features that let you know what your community members say about your brand. It also helps you to track tags and mentions. It also allows you to recognize your members' sentiments about your brand. With this platform, you will also know if there is a sudden increase in the number of tags and mentions your brand gets.
Pricing
Brand24 offers a 14-day trial. When that is over, you need to subscribe to one of their plans. Plus is $49/month, Premium is $99/month, and Max is 199/month.
Qoob Stories

Qoob stories are one of the best social media management tools to use for Instagram stories. This platform allows you to view and save stories from Instagram. You can also download photos and pictures from posts. One of its most delicate features is that you can add the accounts you want to your favorite, and their content will be downloaded automatically for you.
Pricing
Qoob has a free version. If you want more features, Personal is $7/month, and Professional is $25/month.
Tweetdeck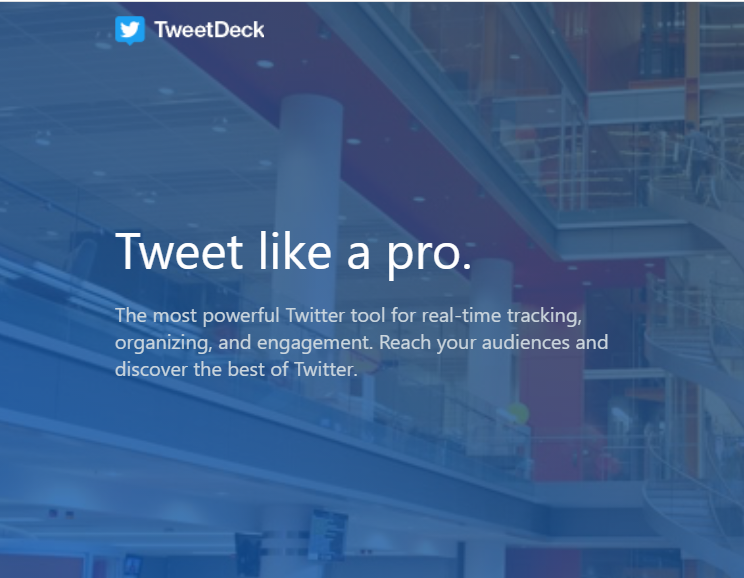 This platform is specifically made for Twitter users. With Tweetdeck, you can monitor your feeds, hashtags, list, messages, scheduled tweets, and a lot more. If you have a business on Twitter, then Tweetdeck is an excellent choice for you. Your chats work seamlessly with this platform too. Tweetdeck ensure you don't miss essential notifications and hashtags
Pricing
Tweetdeck is entirely free, making it the best tool to use if you are on a budget or just starting your brand.
Sprout Social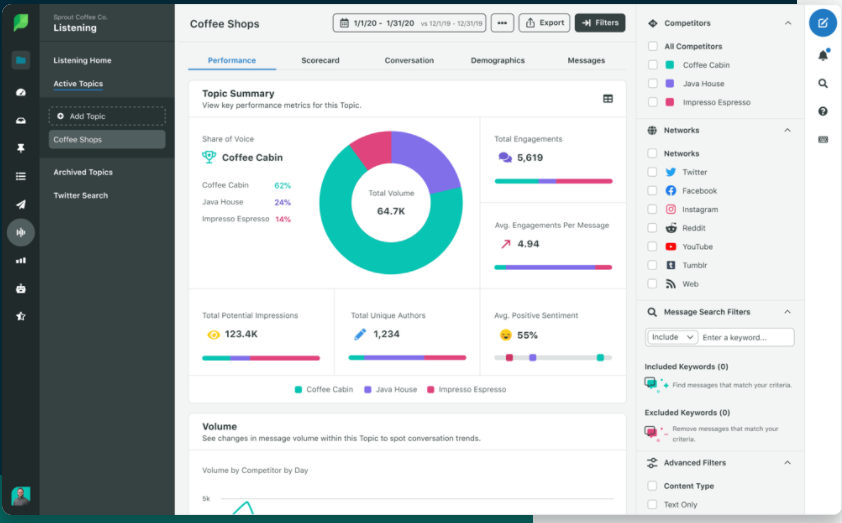 Brought to you by
Try Vista Social for Free
A social media management platform that actually helps you grow with easy-to-use content planning, scheduling, engagement and analytics tools.
Get Started Now
Sprout Social is no doubt one of the favorites when it comes to monitoring and reporting activities on your social media community. Not only is this platform user-friendly, but the interface and design are seamless.
This platform is a full-service tool that lets community managers manage every aspect of their social media pages. When you have a new comment or message, you will get a notification immediately. This will allow you to reply and provide solutions where needed on time.
Sprout's workflow features ensure any notification you get goes to the right members of your team. This is an excellent platform for engaging your online community, publishing, and analytics.
Pricing
You get 30 days free when you newly subscribe to the platform. When you are convinced that you want to continue using it, you will be charged $89 per month for the standard plan.
Grytics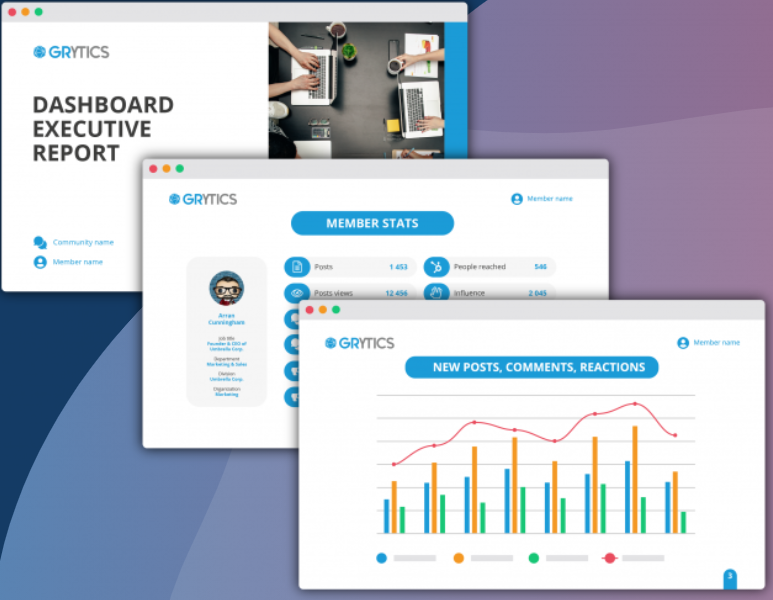 This social media management tool manages a specific online community or groups your brand runs, like Facebook groups. With Grytics, you can track posts performance and group engagement. You can also host assets for your group posts. Grytics is vital if your social media pages are one of the important ways you get leads and create brand awareness.
Pricing
The Facebook group plan starts at $99/month. Other plans vary, and they also offer custom plans where you can find plans tailored for your brand's needs.
Hootsuite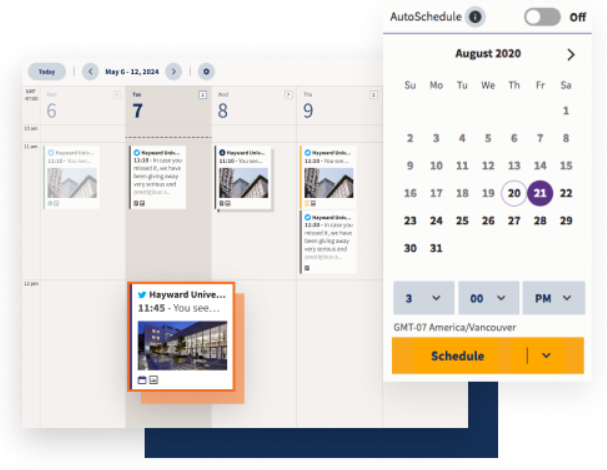 Hootsuite is one of the most popular and comprehensive social media management tools available. You can use this platform to schedule and publish posts on your social media pages. You can also get a detailed analysis of your posts as well as real-time members' insights. Hootsuite allows you to engage with your online community on it. Hootsuite helps you to enhance your social media strategy as you will be able to analyze and see what needs to be improved on.
Pricing
Hootsuite offers a 30-day trial. When it's over, you can subscribe to their plans. It starts from $19/month.
Social Bakers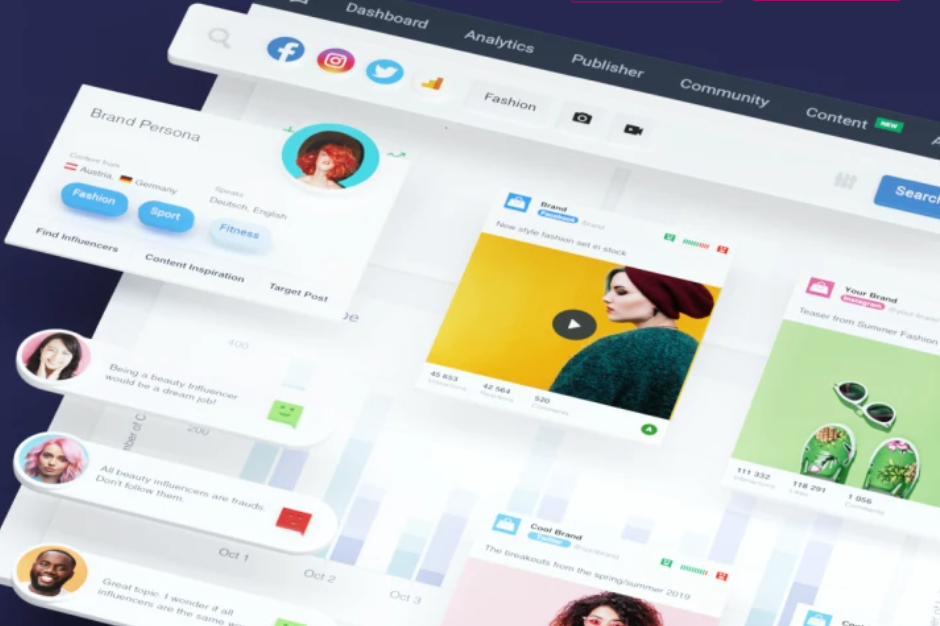 This social media management tool is one of the best tools you can use to manage your online community effectively. With Social Bakers, you get a single inbox to manage your incoming mentions, analytics, automation capabilities. This platform also gives admins the access to approve posts before publishing on the group.
Pricing
The subscription plan starts from $200/month for ten profiles and $400/month for twenty profiles. This will be billed annually.
Sociality.io

Sociality.io offers social listening features that allow you to know what the members of your community are saying about your brand. You can track tags, mentions, and keywords your members use online.
Another feature of Sociality.io is that you can see your competitors' analytics reports. This will help you to know what your competitors are talking about online so that you can be in the same space to reach a broader target audience. You also understand what your competitors are not doing and start doing them to have that edge over your competitors.
Final Thoughts
These are different social media management tools you can use. Find the ones that will meet your needs and start using them. You must have a social listening tool to know what your members are saying about your brand. You know their pain points and how you can improve your brand. It is recommended you start from there.
With Vista Social, you can grow your following and engage with customers by posting content on all of their social media channels. As a result, the platform helps you build an audience more engaged with your company because they are getting updates across multiple platforms. This way, they don't feel like followers but friends who want to see what you have to say next!